MLS Picks: Betting Advice for Week 34
© USA Today
The final week of regular season action in Major League Soccer is upon us, and teams are still jockeying for playoff spots and positioning.
Following is our betting guide to this weekend's MLS matches, with all the games taking place on Sunday.
Must be 21+ to participate. T&Cs apply.
Game of the Week
Columbus Crew +230 at Orlando City +100
Rarely in the MLS has the seventh-place team in the final playoff spot met with the eight-place team with just one point separating them. This week, the Columbus Crew meets Orlando City, and the winner secures a playoff spot.
The Crew can tie the game and stay in the playoffs, by virtue of a four-point gap on ninth in the Eastern Conference. Orlando needs to win, and if Cincinnati doesn't beat D.C. United, Orlando has a chance to move into sixth place.
We are leaning toward a win for Columbus, which has lost just one of its past 11 MLS matches.
A 2-0 win for Columbus is +1000 with FanDuel.
Best Bet of the Week
Montreal +155 at Inter Miami +135
Montreal secured a playoff spot several weeks ago and now sits 17 points ahead of eighth-place Orlando. It faces a tough match against Inter Miami in the final regular season game, as Miami has not secured a playoff position.
Montreal has a chance to finish atop the Eastern Conference, ahead of Philadelphia Union, if it wins and racks up all three points. It would still need the Union to lose, and they are huge favorites against Toronto.
Although Phil Neville has been breaking records with a remarkable turnaround toward the end of the season that has powered Miami, Montreal is on a five-game unbeaten run, winning four of those matches.
Montreal to win 2-0 is +1800 with FanDuel.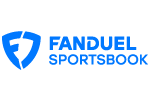 Established 2009
Must be 21+ to participate. T&Cs apply.
Team of Last Week
Charlotte
What an unbelievable performance from Charlotte.
Not only did it defeat the Eastern Conference leader 4-0, it restricted Philadelphia to one shot on target. In fact, Charlotte put in arguably the best performance of the MLS this season.
Still, the sensational win over Philadelphia is not enough to give Charlotte a mathematical chance of reaching the playoffs after a midweek 2-2 tie with the Columbus Crew.
Player of Last Week
Daniel Rios, Charlotte
Daniel Ríos easily takes the MLS Player of the Week award after scoring all four goals against Philadelphia.
Ríos scored in the 24th, 54th 72nd and 91st minutes against the Union, and his four-goal performance was the first by a player on an MLS first-year expansion team.
This comes one week after Charlotte's Karol Swiderski took home the MLS Player of the Week, too.
Hardest Game to Call
Portland Timbers +260 at Real Salt Lake -125
If Portland wins, it will make the playoffs. A tie could be enough for Salt Lake to make it, but only if Vancouver, Colorado and Minnesota all tie or win. Utah enters the match winless since it defeated Minnesota at the start of September, 3-0.
Portland lost to LAFC last time out and tied with Columbus just before the international break. Before that, the Timbers won four in a row, including a big victory at Austin.
With the stakes high and teams fairly strong, this game could go either way.
A tie in this game is +275 with DraftKings.
Must be 21+ to participate. T&C apply.
Throw-Ins
Some other bets worth a look on this week's schedule:
Power Rankings
LAFC ↑
Philadelphia Union ↓
Montreal ↔
New York City FC ↑
Austin ↓
This Week's Schedule with Moneylines (All Times Eastern)
Sunday
New England Revs (+200) at Chicago Fire (+105), 2:30 p.m.
Toronto (+490) at Philadelphia Union (-240), 2:30 p.m.
Montreal (+155) at Inter Miami (+135), 2:30 p.m.
Charlotte (+380) at New York Red Bulls (-165), 2:30 p.m.
Cincinnati (-110) at D.C. United (+230), 2:30 p.m.
Columbus Crew (+230) at Orlando City (+100), 2:30 p.m.
New York City (+240) at Atlanta United (-110), 2:30 p.m.
Colorado Rapids (+300) at Austin (-135), 5 p.m.
LA Galaxy (+105) at Houston Dynamo (+190), 5 p.m.
Kansas City (+290) at Dallas (-130), 5 p.m.
Portland Timbers (+260) at Real Salt Lake (-125), 5 p.m.
Nashville (+360) at LAFC (-170), 5 p.m.
Vancouver Whitecaps (+300) at Minnesota United (-140), 5 p.m.
San Jose Earthquakes (+370) at Seattle Sounders (-180), 5 p.m.
Be first to get our exclusive offers!
Join today to stay up to date on your states gambling news and offers.