Big 12 Tournament Betting Advice and Analysis
© USA Today
The Big 12 has the potential to be one of the chalkiest conference tournaments this week.
It isn't easy to see anyone besides Kansas, Baylor, Texas Tech or Texas winning and the sportsbooks agree.
Must be 21+ to participate. T&Cs apply.
Top Heavy Field
Kansas and Baylor are the favorites at DraftKings Sportsbook at +200, followed by Texas Tech at +350 and Texas at +600. Then there's TCU further down at +2000 and Oklahoma at +3000.
When looking at the quarterfinal matchups, the higher seeds are a combined 7-1 against their opponent this season, with only Texas Tech splitting against Iowa State as the only loss. Texas swept TCU, Kansas swept both Kansas State and West Virginia and Baylor was victorious in both regular-season matchups versus Oklahoma.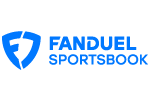 Established 2009
Must be 21+ to participate. T&Cs apply.
As it stands, both Kansas and Baylor are projected to be No. 1 seeds in the upcoming NCAA Tournament, but that will likely change with Auburn or Kentucky possibly moving up if either wins the SEC tournament, meaning a title in the Big 12 tournament could secure Baylor or Kansas' spot as a top seed.
Here's a betting breakdown of the Big 12 Tournament.
Best Bet
Baylor +220 on FanDuel
I don't love taking conference tourney favorites since the return isn't great and there's always a bit of volatility in them, but Baylor is the best team in the conference despite the numerous injuries it has dealt with.
L.J. Cryer was leading the team in scoring but hasn't played since Feb. 16 because of a foot injury and his return is questionable.

Established 2012
Must be 21+ and in a legal betting state to participate. T&Cs apply. Gambling Problem? Call 1-800-GAMBLER
Top rebounder and Big 12 Co-Defensive Player of the Year tore multiple knee ligaments and is out for the rest of the season, while guards James Akinjo, Adam Flagler and forward Jeremy Sochan have missed time this year, too.
A fully healthy Baylor squad might be the most complete team in the country, but we won't see that version of the Bears. And yet, this group is still one of the favorites to win the national title.
Baylor closed the regular season with five straight wins, including avenging an earlier loss to Kansas and earning a road win at Texas, proving it is still an elite team despite the injuries. Keep this team in mind as you consider your March Madness wagering.
I think an easier path to the final gives Baylor an edge over Kansas. The Jayhawks have losses to Texas and TCU this year, who they would meet in the semifinals. Baylor did lose twice to Texas Tech this year. At home, Baylor jumped out to a 22-9 advantage before falling apart down the stretch. The loss at Texas Tech isn't as damning considering everyone lost at Texas Tech. The Red Raiders went 18-0 at home.
Texas Tech is also no guarantee to advance from its quarterfinal matchup, having lost at Iowa State. Away from home, the Red Raiders are just 5-8 on the season.
Must be 21+ to participate. T&C apply.
Longshot
TCU +2000 DraftKings
How much does Pittsburgh miss Jaimie Dixon? In 2016 Pittsburgh decided to lower Dixon's buyout to encourage him to leave for TCU.
At Pittsburgh, he made 11 NCAA Tournaments in 13 years. The Horned Frogs are expected to get an at-large bid this year, while Pittsburgh just lost in the first round of the ACC tournament to finish 11-21.
TCU has impressive wins over No. 9 Texas Tech and No. 6 Kansas in back-to-back games. The Horned Frogs also beat Iowa State when it was ranked No. 15 and a No. 19 LSU squad.
If TCU can make a deep run in the Big 12 tournament, it will be because of its prowess on the glass. The Horned Frogs lead the Big 12 in rebounds per game (38.8) and are the best offensive rebounding team in the league (13 offensive rebounds per game), the 12th–highest mark in the country.
What is concerning is I'm not sure TCU can get past Texas in the quarterfinals. The Longhorns dominated both matchups, winning 73-50 at TCU and 75-66 in Austin.
But of the teams with longer odds, TCU is the one worth taking a flier.
Be first to get our exclusive offers!
Join today to stay up to date on your states gambling news and offers.