NCAA Men's Basketball Previews, Picks and Predictions for Tuesday, Feb. 22
© USA Today
Here is tonight's 3-pointer, college basketball betting advice on three NCAA men's college basketball games.
Michigan State vs. Iowa
Carver-Hawkeye Arena, Iowa City
7 p.m. ET Tip, ESPN
Iowa is enjoying some excellent home cooking that will help its already overwhelming offense perform even better in this matchup of Big Ten schools tonight in Iowa City, Iowa.
The Hawkeyes rank fourth nationally in scoring offense at 84 points per game and is the best ball-handling team in the country, sporting an extremely sensational 1.84 assists-to-turnover ratio.
Michigan State ranks 320th in defensive assist to turnover ratio and could have a hard time defending the superior ball movement of the Hawkeyes.
Iowa coach Fran McCaffery is 16-3-1 ATS coming off a double-digit win priced as an underdog.
In their previous game, Iowa took to the road as a five-point underdog and hammered Ohio State 75-62 Saturday.
For your college basketball betting play tonight, take Iowa and bet it as a 4% bet.
Established 2007
Must be 21+ to participate. T&C apply.
Connecticut vs. Villanova
XL Center, Hartford, Connecticut
8 p.m. ET Tip
When the Villanova Wildcats and Connecticut Huskies play in a Big East Conference game at 8 p.m. ET at Hartford tonight, it will be a marquee matchup of ranked teams.
Villanova trails Providence by one loss in the conference standings and after this game, the Wildcats will have a full week to rest and prepare for their next game, which is against Providence. That week off is a significant advantage for Villanova in this matchup against UConn.
The T&A (trends and anglers) support Villanova. The Wildcats are 23-12 against the spread over the past two seasons when playing a team with a winning record. They are also 8-2 ATS following a game in which they shot 88% or better from the charity stripe and 14-4-1 ATS after failing to cover the spread in two of their last three games over the past two seasons.
Finally, they are 8-1 ATS following a win but a game they failed to cover the spread over the last two seasons. Villanova coach Jay Wright is 44-22 ATS coming off a win in which his team did not cover the number.
I am on Villanova up to and including three points, currently lined at pick-em.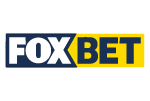 Established 2019
Must be 21+ to participate. T&Cs apply.
Alabama vs. Vanderbilt
Memorial Gym, Nashville
9 p.m. ET Tip
The Alabama Crimson Tide will look to bounce back from a road defeat to SEC Conference foe and then-No. 4 ranked Kentucky when they take to the road to face a pesky Vanderbilt Commodores team set at Memorial Gymnasium tonight in Nashville.
The Tide were dominating the Wildcats Saturday early, leading by as many as 13 points in the first half. But the Wildcats destroyed the Tide at both ends as the game progressed.
I believe we have an arbitrage opportunity in this matchup. The noun arbitrage is the simultaneous buying and selling of securities, currency, or commodities in different markets or in derivative forms to take advantage of differing prices for the same asset. Don't worry if that makes no sense right now.
What does make sense is given Alabama's recent 11 of 13 against the spread streak represents a buying opportunity and the Commodores are a team in the sell column. I worked as an institutional trader on Wall Street and as a Chief Current Strategist and this type of wagering is like strategies, I executed in the FOREX markets.
I do like the Under in this matchup as a 3-Unit best bet on my 3,4, and 5-Unit gradings. In the loss to Kentucky, the Tide defense allowed 1.50 points per possession and even the very best offenses in the nation, like the Tide's, cannot overcome that type of defensive effort.
Knowing they are going to face a Commodores team featuring the SEC's leading scorer in Scottie Pippen, Jr, the Tide will be far more focused on the defensive end tonight.
Bet the Under for a 3-Unit graded play.
Be first to get our exclusive offers!
Join today to stay up to date on your states gambling news and offers.