These Are the March Madness Long Shots Worth a Bet
© USA Today
Chaos reigned supreme over the first weekend of March Madness.
Visit BetMGM.com for T&Cs. Must be 21+. MI, NJ, PA or WV only. Excludes Michigan Disassociated Persons. All promotions are subject to qualification and eligibility requirements. Rewards issued as non-withdrawable site credit, unless otherwise provided in the applicable Terms. Please Gamble Responsibly. Gambling Problem? 1-800-270-7117 for confidential help (MI), 1-800-GAMBLER (NJ, PA & WV).
Potential Upsets Remaining at NCAA Tournament
No. 15-seeded Saint Peter's knocked off perennial power Kentucky and upset Murray State to become the third 15-seed to make the Sweet 16. Two No. 11 seeds, Iowa State and Michigan, knocked out Wisconsin and Tennessee, while No. 10 Miami eliminated title favorite Auburn.
No. 1 Baylor was the first top seed sent packing after its overtime loss to North Carolina. Besides the chalky west region, which saw the top four seeds advance, the tournament has lived up to its unpredictable nature.
The total seed count for the Sweet 16 is 85, which is tied for the third-highest in the tournament's history with '00 and '18. The record for highest cumulative seed total in the Sweet 16 came during last year's tournament with 94.
Four double-digit seeds are still alive. Here is a breakdown of each and what ones you could target to advance further.
No. 15 Saint Peter's +40000 to Win Title FanDuel, +3000 to make Final Four
Saint Peter's became the country's sweethearts with its overtime upset over No. 2 Kentucky in the first round before the Peacocks went on to defeat a 30-2 Murray State squad to secure its Sweet 16 berth.
The Peacocks' longest odds before the tournament could be found at Circa Sports, where they opened at 10,000/1. Saint Peter's was 18.5-point underdogs in its matchup with Kentucky, making it the fourth-biggest upset in the tournament since 1985.
It's difficult to understand how this is happening. The average height of Saint Peter's roster is 6-foot-4, putting them as the 295th-biggest team in the country. There were never any high expectations for the Peacocks and they were never projected to achieve anything like this.
Must be 21+ to participate. T&Cs apply.
No player averages more than 11 points per game, and it's not as if the team compensates for its size with great perimeter shooting. The Peacocks average 5.9 3-pointers made per game, which is tied for 312th in the country.
There also isn't any great individual talent that could have this make any sense. Remember when Lehigh upset Duke as a No. 15 seed? Lehigh was led by C.J. McCollum, who has had a successful NBA career as a scoring guard. That upset makes more sense in hindsight. This Saint Peter's thing? None of these guys will likely sniff the league but here we are.
Despite being undersized, Saint Peter's has found success on the defensive side. The Peacocks are holding opponents to 38.4% shooting from the field, the sixth-best mark in the country and trailing only Houston, Gonzaga and Texas Tech with teams remaining in the tournament.
Friday's matchup against Purdue in Philadelphia figures to be an electric atmosphere with a homecourt-type of advantage. But even at 12.5 points, I find it hard to back Saint Peter's.
The Peacocks will struggle with the size of Purdue's 7-foot-3 Zach Edey and the 6-foot-10 All-American, Trevion Williams.
Even though this would be a huge payout at FanDuel Sportsbook, I can't suggest a bet on Peacocks. But I also never would have imagined they would get this far, either.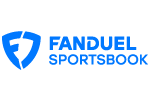 Established 2009
Must be 21+ to participate. T&Cs apply.
No. 10 Miami +8000 to win it all DraftKings, +500 to reach Final Four
No. 11 Iowa State +10000 to win it all DraftKings, +600 to reach Final Four
We're guaranteed to get at least one double-digit seed in the Elite Eight because the Hurricanes and Cyclones are facing off in the Sweet 16.
Miami has defeated two of the better frontcourts in the tournament, first holding on to defeat USC 68-66 as it limited Trojans' forward Isaiah Mobley to 3 of 11 shooting from the field.
Then, the Hurricanes stifled an NBA-caliber frontcourt with Jabari Smith projected as a top-five pick and Walker Kessler likely to go in the first round of the upcoming draft. The Hurricanes held Smith to 3 of 16 from the field, while Kessler missed all six of his shots and was a nonfactor because of foul trouble.
Miami's four-guard lineup has torched defenses in the tournament. Neither USC nor Auburn could contain the dribble-drive penetration of Charlie Moore and Isaiah Wong. Moore finished with 15 points, nine rebounds and eight assists in the win over Auburn, while Wong scored 22 points versus USC and went for 21 against Auburn.
Iowa State's T.J. Otzelberger has done one of the best coaching jobs this season. A year ago, the Cyclones won just two games total and zero games in the Big 12. Now, Iowa State is in the Sweet 16 following upset wins over LSU and Wisconsin.
Defense is where Iowa State has thrived this season. The Cyclones rank 10th in team defensive efficiency and have forced turnovers on 25.5% of their opponents' possessions since March 1.
Playing in what was essentially a road game in Milwaukee, Iowa State turned the Badgers over 17 times en route to holding them to 49 points. Wisconsin entered the game with the lowest number of turnovers per contest at 8.7.
Must be 21+ and in a legal betting state to participate. T&Cs apply. Gambling Problem? Call 1-800-GAMBLER
The matchup will feature strength on strength with Miami's penetrating four-guard lineup against one of the stingier defenses in the country. I'd give the slight edge to the Hurricanes, given how they've torched NBA-caliber size and athleticism in their first two games. Miami head coach Jim Larranaga's tournament experience doesn't hurt either.
Great guard play has always been a trademark of March, and the Hurricanes could be worth a flier with this number at DraftKings Sportsbook to reach the Final Four.
Michigan +8000 to win it all on FanDuel, +900 to reach Final Four on DraftKings
Michigan is the one team I'd back right now to win the national title and reach the Final Four.
We're getting a massive number for a team that entered the season 12/1 to win it all and now appears to be peaking during the tournament. The talent is still there. Hunter Dickinson is one of the premier bigs in the country. Eli Brooks is a steady guard that can be relied upon during late-game moments. The elite five-star freshman Caleb Houstan and Moussa Diabate have also shown flashes throughout the year.
The Wolverines overcame a 15-point first-half deficit to Colorado State before dominating on the defensive end with its length and size advantages as Dickinson poured in 21 points on 8 of 10 shooting. Houstan made timely 3s for 13 points and another freshman, Frankie Collins, stepped up to score 14 points as Devante Jones sat out the game because of concussion protocols.
Michigan then torched Tennessee, who featured the No. 3 defense according to KenPom, for a 76-68 victory. The Wolverines made 27 of 54 shots, with Dickinson recording 27 points and 11 rebounds. Brooks added 23 points and had the game-sealing driving hook shot to put his team up four with under a minute left.
Michigan should match up well with Villanova. Jones can defend the post-ups Villanova likes to go to with its point guard Collin Gillespie. Diabate (6-11) and Dickinson (7-1) will have a size advantage over a Villanova team that doesn't have anyone taller than 6-9.
The pieces appear to be coming together for Michigan, and with Dickinson playing at this level, the Wolverines could make a push to New Orleans. A brutal matchup awaits them in the regional final with whoever advances between Arizona and Houston, but +900 on Michigan to make the Final Four is the best bet of any of the longshots.
Be first to get our exclusive offers!
Join today to stay up to date on your states gambling news and offers.