Bengals' Practice Field Feud Goes Public
© USA Today
Cincinnati Bengals wide receiver Ja'Marr Chase is one of the NFL's best at catching bombs. Now he's throwing some, too, at least in the locker room.
Training camp feuds are not unusual, as returning players getting into battle-ready shape sometimes clash. But Chase and cornerback Eli Apple have gone public with their practice field tussles.
In locker room interviews this week, the two responded to media questions about their on-field competitiveness and the trash talking that comes with it.
"He pisses me off, yeah, I ain't going to lie," Chase said. "It's the fun part of football, nothing but competitive, just getting each other better as teammates."
Apple said it's his job to make Chase mad.
"I'm not out there to make friends or to be all kind and nice," Apple said. "We definitely want to compete and make each other better."
Must be 21+ to participate. T&Cs apply.
Bengals Beef Up Secondary
After a Rookie of the Year first season, Chase enters the 2022-23 campaign as one of the NFL's leading receivers. Last year, the former LSU star caught 13 touchdown passes, finishing third in the NFL in yards after the catch, at 651 yards.
Apple, a six-year veteran from Ohio State, is part of a rebuilding effort in the defensive backfield. Last season, the Bengals finished 26th in the league in passing defense, surrendering 248.4 yards a game.
At the NFL draft this spring in Las Vegas, three of the Bengals seven picks were defensive backs. This includes the team's No. 1 pick, safety Dax Hill of the University of Michigan.
The Bengals are counting on a healthy Joe Burrow at quarterback and a beefed-up defense to lead the team to back-to-back Super Bowl appearances. Last February, Cincinnati lost the title game to the Los Angeles Rams.

Established 2012
Must be 21+ and in a legal betting state to participate. T&Cs apply. Gambling Problem? Call 1-800-GAMBLER
Legal Sports Betting Comes To Ohio
At FanDuel Sportsbook, nine teams are given better odds than the Bengals (+2100) to win this season's Super Bowl. The game is scheduled to be played Feb. 12, 2023, at State Farm Stadium in Glendale, Arizona.
No matter who plays in the Super Bowl early next year, bettors in the Bengals' home state, Ohio, will be able to wager legally on the game.
Sports betting goes live in Ohio early on Jan. 1, 2023, just after midnight. Sports betting will be available on mobile apps and at brick-and-mortar sportsbooks.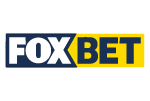 Established 2019
Must be 21+ to participate. T&Cs apply.
Burrow Still Sidelined
The locker room banter between Chase and Apple comes as the Bengals prepare to open the preseason on Aug. 12 with a home game against the Arizona Cardinals. Game time is 7:30 p.m. ET. At Caesars Sportsbook, the Bengals are favored by 1.5 points.
With Burrow recovering from surgery to remove his appendix, former University of Arkansas quarterback Brandon Allen is expected to be under center for much of the preseason.
Second-year quarterback Jake Browning of the University of Washington also is slated to see action. In Burrow's absence, the team signed former Ball State quarterback Drew Plitt.
Burrow is expected to be out for a few weeks. The former Heisman Trophy winner from LSU showed up at practice this week in a golf cart, but the team has not announced whether he will be ready for the Sept. 11 regular season opener.
That home game against the Pittsburgh Steelers is scheduled to begin at 1 p.m. ET. At BetMGM Sportsbook, Cincinnati is favored by 6.5 points.
Be first to get our exclusive offers!
Join today to stay up to date on your states gambling news and offers.