Cincinnati Bengals at Tennessee Titans Betting Analysis and Predictions
Last Updated:
Sep 21st, 2023
© USA Today
The AFC playoff game on Saturday between the Tennessee Titans and visiting Cincinnati Bengals features contrasting quarterbacks — a reliable veteran on one team and a confident, younger play-caller on the other.
But the game might be decided on the ground by two of the top running backs in pro football.
Kickoff is at 4:30 p.m. ET in Nissan Stadium on the north bank of the Cumberland River, across from downtown Nashville. The forecast calls for a high of 39 degrees and mostly sunny skies. The chance of rain is only 5%.
The No. 1 seed Titans are favored by 3.5 points, according to Caesars Sportsbook. The over/under by week's end was 47.5 combined points.
Focus on Running Backs
The outcome of Saturday's game could depend upon the arms of Titans quarterback Ryan Tannehill, a 10-year veteran from Texas A&M, and second-year QB Joe Burrow, who led his 2019 LSU team to a national title.
At age 33, the steady, move-the-chains Tannehill is eight years older than Burrow, a bomb-throwing passer who often targets a former LSU teammate, speedy wide receiver Ja'Marr Chase, a leading contender for NFL rookie of the year.
Established 2012
Must de 21+ to participate. T&Cs apply.
While the passing game could be a deciding factor on Saturday, each team's top running backs might have the final say.
Titans running back Derrick Henry, a bruising former Alabama backfield star, is expected to play against Cincinnati after missing nine regular-season games following foot surgery.
Even being out that long, the 6-foot-4, 247-pound Henry ended up ninth in the league in rushing, stiff-arming and steam-rolling his way to 937 yards and 10 touchdowns. In his absence, the Titans have relied upon D'Onta Foreman and Dontrell Hilliard to carry the load.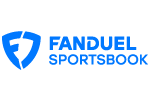 Established 2009
Must be 21+ to participate. T&Cs apply.
The Bengals, coming off a postseason win against the Las Vegas Raiders, have their own talented running back, Joe Mixon. The former Oklahoma standout finished third in the NFL this season in rushing, with 1,205 yards, only behind the Indianapolis Colts' Jonathan Taylor (1,811 yards) and Cleveland Browns' Nick Chubb (1,259 yards).
On an NBC Sports website, Mixon recently noted that the team plays well in games away from Paul Brown Stadium, posting a 5-3 road record, including a season-ending loss to the Browns that saw Burrow and other starters sitting out the game to rest.
"We've been doing really well on the road against very good teams," Mixon said.
Bengals at Titans Pick
In big games, victories can depend upon major playmakers coming through in clutch moments or even dominating from start to finish.
The matchup in Nashville on Saturday has position players on both teams capable of taking over the contest.
But questions remain for where you'll spend your NFL betting money: Will the Burrow-Chase-Mixon trio penetrate the Titans' improved defense enough to light up another victory cigar? Will Derrick Henry's dominant game be back on track?
Cincinnati's win against Las Vegas last week was the franchise's first postseason victory since a 1991 win over the Houston Oilers. The Oilers later left Houston for good, ultimately becoming, after a stopover in Memphis, the Nashville-based Tennessee Titans.
All these years later, especially with a healthy Derrick Henry in the backfield, the Titans will get revenge by defeating the Bengals, 24-17.
Be first to get our exclusive offers!
Join today to stay up to date on your states gambling news and offers.