How the NFL Futures Market Responded to the Russell Wilson Trade News
© USA Today
We all knew that Russell Wilson, the Seattle Seahawks franchise quarterback for more than a decade, was going to have a new home.
Denver Pulls Off the Big Deal
To be honest, I did not think that home would be Denver. But, because it traded with Seattle to one of the league's better quarterbacks, the Broncos are now a contender in the Wild West of the AFC West Division that includes the Kansas Chiefs, Las Vegas Raiders, and Los Angeles Chargers. NFL betting odds reflect that.
Must be 21+ to participate. T&C apply.
The Aaron Rogers deal and new contract for $200 million over four years was jaw-dropping. Then this.
Former Denver linebacker and Multi-time All-Pro Von Miller stated earlier today that he is interested in returning to Denver, and now one has to wonder if he knew this was brewing. The return of Miller might be next and if so, makes Denver the team to beat in the division and perhaps the conference too.
Per NFL Network Insider Ian Rapoport, the full package for Seattle, which also sent a fourth-round pick Denver's way, consists of two first-rounders, two second-rounders, a fifth-rounder, quarterback Drew Lock, defensive tackle Shelby Harris and tight end Noah Fant is nearly a King's ransom.
Must be 21+ to participate. T&Cs apply.
What This Means for Futures
So, the futures markets are heating up with this news and over at BetMGM Sportsbook, the Broncos are now lined as +1200 to win the Super Bowl.
Upon initial review, I think there is still move value in betting them at this price.
They are +650 to win the division and I think if you like the Broncos team that is now in a must-win now mode given Wilson's age, then get on it now because it will not go up anytime soon.
This is an extraordinarily bold move by the Broncos and reminds me of the massive NBA blockbuster the Philadelphia 76ers completed to acquire James Harden.
That trade is paying off in spades for the 76ers so far and I do believe the Bronco fans will be rewarded well this upcoming season.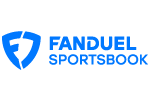 Established 2009
Must be 21+ to participate. T&Cs apply.
Be first to get our exclusive offers!
Join today to stay up to date on your states gambling news and offers.