NFL Monday Night Picks For Super Wild Card Weekend: Dallas vs. Tampa Bay
© USA Today
OK, here is some terrible football news, fans; this is the final Monday night football game of the NFL season.
However, there will still be plenty of football leading up to the Super Bowl.
Come the extra week, Gambling.com plans to expand things for the big game. Stay tuned on that one. It should be a wild ride. For now, let's get you ready to bet on the NFL with our pick for Monday.
---
Check out:
Saturday's Wild Card Picks, Predictions
Sunday's Wild Card Picks, Predictions
---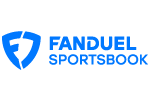 Established 2009
Must be 21+ to participate. T&Cs apply.
All numbers courtesy of BetMGM.
So, this is another one of those games where the teams are genuinely evenly matched. It does not hurt for the Bengals that this is played "in the jungle."
Dallas Cowboys (-2.5) at Tampa Bay Buccaneers
Monday Night 8:15 p.m. ET, ABC/ESPN
Raymond James Stadium, Tampa Bay
The Tampa Bay Buccaneers won the NFC South, a division no one wanted to win. Todd Bowles and Byron Leftwich should probably thank their lucky stars that Atlanta, New Orleans, and Carolina were futile enough to lose chances at the division and a playoff spot. However, the second season begins anew, and Tom Brady hosts the Dallas Cowboys on Monday Night Football.
What is crazy is the Week 1 matchup seems like a decade ago. Brady and Tampa Bay went into Dallas and dominated the Cowboys 19-3. This was behind a balanced effort where the Buccaneers ran for over 150 yards and only passed for 195. Tampa brutalized Dak Prescott in that game which led to an injury.
This season feels like Tampa Bay almost shows up when it wants. It fell behind 14-0 to Carolina, then rallied to a 30-24 win. Everyone remembers the double-digit comeback against New Orleans. Again, what will happen on Monday night? Dallas will push Tampa Bay, but how do the Buccaneers respond?
Now, too many times, Tampa Bay rolled over as the offense could not muster enough points. The Buccaneers average a mere 18.4 points per game. One thing Brady has is a mastery of the Cowboys. He finds a way to beat "America's Team". Seven wins in seven games mean something.
Tampa Bay went 3-3 over its final six games but little of that matters now.
Dak Prescott And The Dallas Cowboys?
The excellent news about Monday night is the weather. Tranquil conditions help with passing and running. However, all the pressure will be on Prescott and the 12-win Cowboys. Consider how they looked in that first meeting and then last week. Those bookend performances scared even the heartiest of diehards a little.
Dallas gets its center back, but Terence Steele remains out, which hurts the rushing attack. The Cowboys gained just 10 yards on seven carries in first-down situations last week. That cannot occur again.
For Dallas to win, the Cowboys must avoid mistakes in all phases. This is just not on Prescott because, inevitably, he will throw one interception. We are talking penalties and setting up Brady with good field position.
Dallas benefits against a Tampa Bay defense that looked very ordinary the past two weeks, allowing 54 points and nearly 800 yards of offense. Again, the Buccaneers had nothing to play for last week, but teams can occasionally run on them.
If the Cowboys can get the run going, that will set up the pass and should get Prescott and the offense in somewhat of a rhythm. This may be the best opportunity Dallas has to beat a Brady team.
Our Pick is to take the Dallas Cowboys by a field goal or more.
Also, do not forget the Brady Over of 0.5 interceptions at -130. Prescott's Over of 0.5 interceptions is at -175. That has a bit less value, but sadly there are no interception parlays available.
All of our numbers this week are from BetMGM.
Be first to get our exclusive offers!
Join today to stay up to date on your states gambling news and offers.