NFL Picks Week 16, Let the Clinching Begin
© USA Today
Forgive us as we tread carefully this weekend. Christmas, football and Arctic chill can produce some unexpected results.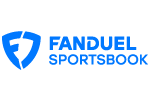 Established 2009
Must be 21+ to participate. T&Cs apply.
We have an unusual schedule for NFL betting this holiday weekend.
Note the game breakdown:
Thursday night - 1
Saturday (early) - 8
Saturday (4 p.m. ET or after) - 3
Sunday (Merry Christmas!) - 3
Monday - 1
So, why did we do that? Simply, one of the fun ways to follow the NFL action is NFL Red Zone. Also, we are focusing on the Christmas Eve and Christmas Day games. There will be more on social media as well as the other action.
In this space, the goal is to be as concise as possible. This three-week dash to the playoffs will test a bettor's patience and resolve. OK, let's dive in.
Must be 21+ to participate. T&C apply.
New York Giants at Minnesota Vikings (-3.5)
Saturday, 1 p.m. ET, FOX
U.S. Bank Stadium, Minneapolis, Minnesota
The Giants come off a massive win in Washington. There are actual playoff-clinching scenarios for New York, provided it wins at Minnesota. It comes as no easy task, especially considering the Vikings came back from a 33-point deficit on Sunday against the Indianapolis Colts.
Kirk Cousins and Minnesota fumbled away the first half of that game, similar to what happened against Dallas. If Saquon Barkley is still banged up, Daniel Jones might have a little success against the Minnesota secondary. However, is that enough?
This is Minnesota's last home game of the regular season. They are in a contentious battle with San Francisco for the second seed in the NFC. Their margin of error is still relatively low.
Our Pick is to take the Minnesota Vikings laying 3.5.
Cincinnati Bengals (-3.5) at New England Patriots
Saturday, 1 p.m. ET, CBS
Gillette Stadium, Foxboro, Massachusetts
Again, how do the Patriots recover from what happened last week against Las Vegas? That goofy lateral fest which turned into a touchdown the other way, might have torpedoed their season.
At least the Patriots are at home against Cincinnati. However, the Bengals roll in on a six-game winning streak. Cincinnati is home for the rest of the season after this week (5-1 there). Also, it enjoys a full complement of wide receivers for All-Pro Quarterback Joe Burrow. It took a while, but Cincinnati's rankings are slightly better than last year's breakout campaign.
The key for the Bengals is coming up with timely plays on both sides of the ball while limiting mistakes on offense. It has kept them in so many games during this streak since their 0-2 start.
What about an against the spread pick for this game? Cincinnati is laying down 3.5 points on the road at Foxboro. It will be bone-chilling cold on Saturday, with temperatures likely in the teens. Cincinnati is 11-1 ATS in their its 12 games and 25-10 overall since the start of 2021.
Our Pick is to take the Cincinnati Bengals, laying 3.5 points.
Washington Commanders at San Francisco 49ers (-7)
Saturday, 4 p.m. ET, FOX
Levi's Stadium, Santa Clara, California
The 49ers are doing one better than last season. They have won seven consecutive contests as they wrapped up the NFC West. The question becomes, can they catch Minnesota for the second seed?
The Commanders lost a tough one at home on Sunday Night Football against the New York Giants. OK, seven points seem like a lot. Brock Purdy has been consistent since taking over the reins for Jimmy Garoppolo.
Washington possesses a potent enough offense, but San Francisco's defense is opportunistic. The 49ers have yielded a mere 47 points while creating 12 turnovers. That makes it easy to cover, as San Francisco is 9-5 ATS on the year, with five wins coming during this winning streak.
Taylor Heinicke, Brian Robinson, and the Commanders' offense may not have enough to go against this top-ranked San Francisco defense in San Francisco on Saturday afternoon.
Our Pick is to take the San Francisco 49ers, laying seven .
Merry Christmas from everyone here at Gambling.com, and good luck this NFL weekend. All of our numbers are from BetMGM.
Be first to get our exclusive offers!
Join today to stay up to date on your states gambling news and offers.