What We Learned about the NFL after Week 6
Last Updated:
Sep 29th, 2023
All eight of the early games in the NFL's Week 6 were decided in the closing minutes, and two featured shocking losses by preseason favorites to win the Super Bowl.
The New York Jets impress me, and I believe they are nowhere near their peak. The Jets defeated the Green Bay Packers, whose defense was exposed in a 27-10 home loss priced as a 7.5-point favorite.
Then the Tampa Bay Buccaneers inexplicably lost 20-18 as 9.5-point road favorites to the Pittsburgh Steelers, who were hammered the previous week 38-3 as 14-point road underdogs by the Buffalo Bills. The NFL's overall volatility is poised to continue all season.
Power Ratings
My predictive models are forward-looking, taking into account a team's upcoming schedule and how its pending opponents have performed through the first six weeks of the NFL season. Seven of this week's top 10 teems have 3-3 records.
The Bills are the top team in the NFL for the sixth straight week, followed by the Kansas City Chiefs, Philadelphia Eagles, Baltimore Ravens, Bucs, Bengals, New England Patriots, Dallas Cowboys, San Francisco 49ers and Minnesota Vikings.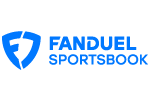 Established 2009
Must be 21+ to participate. T&Cs apply.
What Else Did We Learn About the NFL After Week 6?
Through six weeks, underdogs have gone 36-55-1 straight up (SU) and 51-39-1 against the spread (ATS) for 57% winning bets, including a profitable 36-55-1 Over-Under record good for 60% winning Under bets.
Home underdogs are 15-21-1 SU and 20-16-1 ATS for 56% winning bets, as well as a solid 11-26 Over-Under, good for 70% winning Under bets.
Home favorites are 34-21 SU and 23-31-1 ATS for 43% winners, including a 25-29-1 Over-Under record good for 46% winning Under bets.
Home teams lined between the threes (between a three-point favorite and a three-point underdog) are 20-22 SU and 18-22-2 ATS, including a 16-25 Over-Under record for 61% winning Under bets.
Home teams taking on a divisional rival are 23-8-1 SU for 74%, and 18-14 ATS for 56%, including an outstanding 8-23-1 Over-Under record good for 75% winning Under bets.
Teams coming off a double-digit loss to the spread are 14-11 SU and 12-13 ATS for 63%, including a 9-16 Over-Under record for 64% winning Under bets.
Road teams playing their last game before their bye week against a divisional opponent have earned a 24-17 SU record, 25-16 ATS, for 61% winning bets including a 18-21-2 Over-Under good for 54% winning Under bets during the past 10 seasons.
Highly Profitable Situational Trends and Angles for Week 7
Bet on road favorites between 3.5 and 7.5 points
Game is a conference matchup
Road team is on losing streak of not more than three consecutive games
Home team missed the playoffs last season
This set of situations, when combined, has earned a solid 47-10 (82%) record and a 38-16-3 ATS mark good for 70% winning bets, including a 22-33-2 Over-Under record good for 60% winning Under bets since 2015.
This works to bet on the Green Bay Packers minus the 5.5 points as offered at BetMGM Sportsbook over the Washington Commanders.
Be first to get our exclusive offers!
Join today to stay up to date on your states gambling news and offers.