What We Learned from the NFL, Week 7
© USA Today
We learned that the Seattle Seahawks, who traded away their All-Pro quarterback Russel Wilson in exchange for draft picks, are leading the NFC West Division and are the only team in that division with a winning record.
Seahawks coach Pete Carroll is already creating a betting frenzy for him to be awarded the NFL coach of the Year. We are only in Week 8 of this NFL marathon and far too early to declare him the winner, but he has certainly put himself in contention.
At BetMGM, the markets are saying the Seahawks are a fluke lined at +500 to win the NFC West with the San Francisco 49ers the favorite at -130 and Los Angeles Rams priced a +165.
Let's look at other things we learned to get you ready for your NFL betting.
Must be 21+ to participate. T&C apply.
Packers and Buccaneers in Danger of Missing the Playoffs
The Packers have lost three games straight up and against the spread (ATS) and at 3-4, trail the Minnesota Vikings, who are 5-1, by 2.5 games.
Since Aaron Rodgers joined the team in 2005, the Packers have suffered 10 three-game losing streaks and four four-game losing streaks. They lost five consecutive games once in the 2008 season from weeks 12 through 16.
To put this in perspective, the Jaguars and Browns have had 24 six or more-game-losing streaks and 11 NFL franchises have had 10 or more six-game losing streaks since 2005. Only the Patriots have not had a five-game losing streak and have remarkably only had one four-game losing streak since 2005.
So, I see the Packers missing the playoffs. In just three of the eight seasons since 2005 that the Packers had a three or more-game losing streak, they made the playoffs.
The Bucs have far too many offensive weapons and once both sides of the ball get healthy they will figure it out and make it to the playoffs.
Power Rankings
My predictive models are forward-looking, considering a team's upcoming schedule and how those opponents have done through the first six weeks of the NFL season.
This week's rankings feature three teams in the Top 10 that have a losing record. The No. 8 Bucs at 3-4, the No. 9 Raiders at 2-4, and the 49ers at 3-4. The team I am most bullish about is the 49ers moving forward.
The Bills remain the top team in the NFL for the sixth straight week followed by the Kansas City Chiefs and would be a 9-point home favorite playing the Chiefs. So, they distanced themselves significantly from the rest of the field.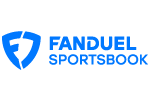 Established 2009
Must be 21+ to participate. T&Cs apply.
What Else Did We Learn from Week 7 of the NFL Season?
Through seven weeks of NFL games, underdogs have gone 41-64-1 straight-up (SU), and 58-46-2 against the spread (ATS) for 56% winning bets. They are also 43-62-1 Over-Under, good for 59% winning Under bets.
Home underdogs are 17-23-1 SU, 22-18-1 ATS for 55% winning bets, and a solid 13-28 Over-Under record good for 68% winning Under bets.
Home favorites are 41-24 SU, 28-36-1 ATS for 43% winners including a 30-34-1 Over-Under record, good for 47% winning Under bets.
Home teams lined between the 3's (between a 3-point favorite and a 3-point underdog) are 22-25 SU and 20-25-2 ATS, and 18-28-1 Over-Under, for 61% winning Under bets.
Home teams taking on a divisional rival are 26-8-1 SU for 77%, 20-15 ATS for 57%, and 8-26-1 Over-Under, good for 77% winning Under bets.
Teams coming off a double-digit loss to the spread are 15-16 SU, 14-17 ATS for 55% including a 12-19 Over-Under record for 61% winning Under bets.
Road teams that are playing their last game before their bye week against a divisional opponent have earned a 46-31 SU record, 51-26 ATS for 66% winning bets and 32-44-1 Over-Under, good for 58% winning Under bets over the last 10 seasons. The 49ers and Browns are active betting opportunities in Week 8 action.
Situational Trends and Angles for Week 8
Bet on road favorites between 3.5 and 7.5 points
The game is a conference matchup
The road team is on a losing streak of not more than three consecutive games
The home team missed the playoffs last season
This set of situations when combined have earned a solid 47-11 (81%) record, a 38-17-3 ATS mark good for 69% winning bet and a 23-33-2 Over-Under record, good for 59% winning Under bets since 2015.
For the 2022 season, this betting algorithm has gone 2-1 SU and ATS and Over-Under.
Be first to get our exclusive offers!
Join today to stay up to date on your states gambling news and offers.