Turkish Presidential Election Betting Odds: Erdogan Re-Election Close
© PA
Betting sites have further shortened their price on Recep Tayyip Erdogan winning the Turkish presidential election at the second attempt after he defied the polls in the first round.
President Erdogan came just 0.5% short of the magic 50% of votes to keep his job in the initial ballot earlier this May.
He had come into the election on the back foot after being blamed for the high death toll Turkey suffered during February's two earthquakes.
A titan in Turkish politics, the man who was once the dead-cert favourite to win re-election almost lost his job.
Established 2015
But now political bookmakers have had to flip their markets again to reflect Erdogan's chances of remaining in power.
Rival candidate Kemal Kilicdaroglu failed to collect as many votes as the polls - and bookies - expected.
He is now seemingly out of the running in a two-choice vote for the second round due on May 28. That's because the Erdogan political machine is back operating at full throttle.
He's almost certain to gain the slim additional margin required to be president for five more years, and maintain his grip on the country's political system.
Turkish Election Odds
Turkey's presidential election this year has been chaotic. Erdogan began 2023 as the heavy favourite to stay in power, with politics betting sites not even bothering to name a rival candidate.
Instead, bettors could wager either on an Erdogan win at 1.17, or 'Any Other Candidate' at 11.0. That candidate was Kilicdaroglu, who led a six-party coalition into the presidential election.
Kilicdaroglu didn't appear to stand a chance until the two earthquakes in February turned public opinion against Erdogan.
The death toll of 50,000 people triggered questions about who was responsible for the shoddy building standards that exacerbated the devastation in the affected regions. Erdogan's relaxation of such standards was to blame.
The president's odds rapidly expanded, as Turkey's 60 million voting population also began to express their frustration at spiralling inflation and food costs.
Erdogan became the 2.2 underdog to keep his job with exchange betting sites while Kilicdaroglu was the 1.62 favourite. The polls even had Kilicdaroglu surpassing 50% of the vote.
But Turkey didn't deliver a majority decision. Erdogan came close to winning outright, and his odds have since collapsed to a new price of 1.14.
That reflects an 87.5% chance of winning - a huge leap from the 45.5% likelihood bookies gave him heading into the first round of voting.
Kilicdaroglu, meanwhile, has seen his odds balloon out to 6.5. That is a dramatic rise and exposes just how wrong the bookmakers and the pollsters got it on this occasion.
How Turkish Presidential Election Works
Turkey's presidential election took place alongside the parliamentary election on May 14. The country's 60 million-plus voters headed to the ballot boxes to cast their judgement on president Erdogan, who has led the country since 2014.
The system follows France's presidential election procedure, whereby there is a first round of voting that will then run to a second round if no single candidate gets more than 50% of the vote.
The last Turkish presidential election in 2018 saw Erdogan win on the first round of voting with a 52.6% share of the 50 million ballots cast. His closest rival, Muharrem Ince, claimed just 30.6% share of the vote.
The year Erdogan fell short with 49.51% of the vote. Kilicdaroglu claimed 44.88%, while nationalist Sinan Ogan secured 5.17%.
Ogan was seen as a possible kingmaker and has since endorsed Erdogan. It means his voters are likely to side with the president come May 28, and shut Kilicdaroglu out.
Kilicdaroglu is the current leader of the main opposition bloc dubbed the 'Nation Alliance' and was considered the most likely candidate to rival Erdogan for the top job.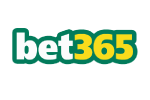 Established 2001
18+, T&C's Apply. https://www.gamblinghelponline.org.au/ Disclaimer: Bet365 does not offer bonus codes in Australia and this referral code does not grant access to offers. Chances are you're about to lose.
The Nation Alliance, also known as the 'Table of Six' is made up of: Republican People's Party (CHP), Good Party (İYİ), Felicity Party (SP), Future Party (GP), Democrat Party (DP) and Democracy and Progress Party (DEVA).
These six parties were represented under either the CHP or İYİ at the ballot box. It meant voters have a simpler choice to make in voting against the government.
The polls have swung wildly in this election. Data across March showed Erdogan's AKP held a 32.8 poll advantage, with the CHP at 27.6.
But a TAG poll in April gave Kilicdaroglu an 8.6 point lead over Erdogan, and had the CHP leader on 51%.
Erdogan's falling poll ratings caused him to act in the final week of campaigning. He has thrown money around, offering a 45% pay rise for Turkey's 700,000 public sector workers in a desperate bid to reclaim support.
Critics say the 15,000 Turkish lira ($1146.90) minimum wage will be swallowed up by Turkey's surging inflation, but voters appear to have warmed to the offer, which also included a late pledge to boost civil servant wages and pensions.
Turkish Election Run-Off Betting
But the pay rises weren't enough to get Erdogan over the line – and now the country is preparing for a monumental two weeks of campaigning before the run-off vote.
Voters will cast their ballots on May 28 and betting apps reckon this is now Erdogan's election to lose.
The rest of the world is watching closely too. Turkey's lira fell to a new low after the initial results, with stocks and dollar bonds also tumbling at the prospect of an Erdogan remaining in power.
Financial analysts see Turkey as a risky economy due to the president's unorthodox policies, that include combating high inflation with low interest rates.
The West currently treats Turkey with caution, aware that it is something of a semi-ally with Russia, and its opposition to Sweden's entry into NATO caused a stir.
At home, voters are unhappy about spiralling inflation that has hit food and fuel prices, and many view the president as responsible for the high death toll from February's two earthquakes.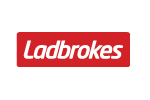 Established 2000
They're not wrong. Erdogan was prime minister between 2003 and 2014, and has been president ever since.
But faith in his government is waning and the disaster has only exacerbated this, while Kilicdaroglu offers a different route to aspired prosperity.
The Covid-19 pandemic and Russia's invasion of Ukraine has destabilised world economies, and changes are afoot in democracies across the planet.
The US voted against Trumpism in 2020, and Brazil followed suit last year. Australia ditched its Conservative leaders, and the UK looks likely to axe the Tories in 2024 after more than a decade in power.
Erdogan is not immune to opinion changes, even if he's in charge of Turkey's electoral machine.
Yet it appears as though the AKP have done just enough to get their man over the line. The only thing preventing Erdogan securing victory is another big swing in the polls.
Stay In The Loop With Free Bets, Insider Tips & More!
Live Betting. Sports Promos. Sent Weekly.