2025 Australian Election Betting Odds: Labor Backed To Beat Coalition
© PA
Betting sites have shortened Labor's odds of winning the next Australian federal election to a new record price following the party's victory over the Liberal-National Coalition in New South Wales recently.
Labor returned to power at New Parliament House last year to end more than a decade in opposition, with Anthony Albanese voted in as the new prime minister.
A few months later Labor also won the Victoria state election, delivering a crushing blow to the Coalition, before the NSW triumph completed the sweep.
Established 2015
Voters in Northern Territory and Queensland will have to wait until 2024 to cast their ballots and give a more accurate reflection on the state of Aussie politics a year out from the next federal vote.
But with Australians steadily turning to left-wing parties, bookmakers are already pitching a Labor triumph in 2025 despite us being more than two years out from the election.
Yet that doesn't mean it's going to be plain sailing for PM Albanese between now and his re-election campaign.
Indeed, political commentators are predicting a difficult year ahead for the premier, with voter satisfaction in his government already waning.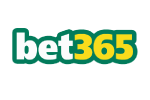 Established 2001
18+, T&C's Apply. https://www.gamblinghelponline.org.au/ Disclaimer: Bet365 does not offer bonus codes in Australia and this referral code does not grant access to offers. Chances are you're about to lose.
Australian Election Betting Odds
According to political betting sites, Labor look ready to control the 2025 federal election and sweep to another victory.
The party's odds have recently moved in from 1.29 to a new price of 1.26 to secure a majority – a reaction to Labor's state victory in New South Wales in March.
The Lib/Nats, meanwhile, have seen their odds push out from 3.50 at the start of the year to 3.75 now. It suggests they now have just a 26.7% chance of winning in 2025.
Bettors may not be attracted to either price right now, which isn't a surprise. A victorious governing party usually boasts odds as short as Labor's within its first 18 months of office.
The turning point comes in the third year, when attention swings towards the next federal election.
Labor are therefore sitting pretty for now but punters know this dominance in the politics betting markets may not last forever.
Meanwhile, it's worth noting that Labor is also expected to win the 2024 Northern Territory and Queensland state elections, but at higher prices than the federal vote.
This shows that the closer we get to the election, the more likely it is we'll see an accurate prediction of the outcome reflected in the odds.
Issues For Australian Politics
Saying that, it's evident the ball is in Labor's court. But Albanese needs to keep a steady ship if he's to avoid a plummet in the polls.
Voter approval has already fallen to 55%, as high inflation, rising interest rates and rocketing energy prices begin to pinch.
On top of this, Albanese is piling plenty of political capital on Australia's Indigenous Voice referendum, seeking a yes vote that would recognise the First Peoples of Australia by forming an Aboriginal and Torres Strait Islander Voice.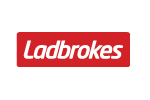 Established 2000
"We urgently need better outcomes because it's not good enough where we're at in 2023," Albanese recently said.
This vote does not have the capacity to threaten Albanese's premiership, but it does stand as a marker of his leadership within his party, and influence across the country.
Meanwhile, the Coalition is regathering from last year's federal defeat. Peter Dutton has replaced Scott Morrison as Liberal Party leader and has a lot of catching up to do.
He's behind Albanese in the polls, and there are concerns he "won't survive unless he adapts".
Exactly what "adapting" means remains to be seen. But creating a strong policy agenda and capturing the votes of women are top of Dutton's priority list.
Stay In The Loop With Free Bets, Insider Tips & More!
Live Betting. Sports Promos. Sent Weekly.