Great British Bake Off 2021 Betting
Bet365 Sign Up Offer
Open an account with bet365 today and bet on a huge range of markets with the world's favourite online sports betting company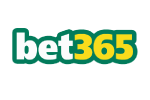 The Great British Bake Off 2019 begins on Tuesday, August 27 with 13 contestants taking to the tent. The early betting favourite is Alice, a 28-year-old geography teacher, who tops the odds at 11/2. But the betting is very, very tight.
Through Cake Week, Bread, Desserts, Spice, Pastry, and the probably Vegan Week, she will have to excite the judges, and better her fellow bakers, who are the youngest collection in Bake Off history.
Recommended Great British Bake Off Sites
Secure
Trusted
Verified
1

Open an account with bet365 today and bet on a huge range of markets with the world's favourite online sports betting company

18+, T&C's Apply. https://www.gamblinghelponline.org.au/
Great British Bake Off 2019 Odds
| | | | | |
| --- | --- | --- | --- | --- |
| Alice | 28 | Geography Teacher | Essex | 11/2 |
| Amelia | 24 | Sportswear Designer | Yorkshire | 6/1 |
| Michael | 26 | Theatre Manager/Fitness Instructor | Stratford | 7/1 |
| David | 36 | Health Advisor | London | 15/2 |
| Jamie | 20 | Part-time Waiter | Surrey | 8/1 |
| Michelle | 35 | Print Shop Administrator | Tenby | 10/1 |
| Phil | 56 | HGV Driver | Essex | 10/1 |
| Rosie | 28 | Veterinary Surgeon | Somerset | 10/1 |
| Steph | 28 | Shop Assistant | Chester | 10/1 |
| Henry | 20 | University Student | Durham | 12/1 |
| Priya | 34 | Marketing Consultant | Leicester | 12/1 |
| Dan | 32 | Support Worker | Yorkshire | 14/1 |
| Helena | 40 | Project Manager | Leeds | 14/1 |
---
What is the Great British Bake Off?
The Great British Bake Off is a baking competition, where Britain's top amateur bakers compete to be crowned Britain's Star Baker. Their baking skills and techniques are put to the test each week, where they must bake a certain type of cake or pastry, or use a particular baking technique.
A panel of judges taste and critique the bakers efforts, then decide who will be eliminated each week. In every episode, contestants are faced with three challenges; a signature bake, technical challenge, and showstopper challenge. After baking, one contestant is named 'Star Baker of the Week' and another is eliminated. The fight to make it through each elimination is no piece of cake!
The interest in this baking competition is said to have reinvigorated interest in baking in Britain, leaving viewers drooling over the scores of delicious bakes each week. Naturally, Great British Bake Off betting has become the icing on the cake for this competition, similar to the growth in betting on other popular television series, like X Factor betting.
---
Can You Bet on the Great British Bake Off 2019?
Yes, you can place bets on the Great British Bake Off. Betting sites used to take bets throughout the series, updating Great British Bake Off odds after every episode - and offering special markets too.
However, Great British Bake Off's most popular betting market at the top specials bookmakers is now before the start of the series. With more than 10 million viewers tuning in to the Great British Bake Off Final, betting sites take 10s of 1000s of bets on the opening GBBO betting market.
How to Bet on the Great British Bake Off
Online Bake Off Betting | The easiest way to bet on GBBO is online. You can find Great British Bake Off odds online at bookmakers websites. They are usually under the menu tabs: Novelty, Specials, TV, or Entertainment.
Betting By Phone | Most bookmakers have telephone betting lines. Call any of our recommended specials betting operators and ask for odds on the Great British Bake Off betting
Betting In Retail | You can place a bet on the Great British Bake Off in any betting shop. Ask at the counter for the Bak Off odds, make your selection, and place your wager.
Understanding Great British Bake Off Odds
There is one main betting market for the Great British Bake Off, asking you to bet on who you think will win the competition. For first-timers: Great British Bake Off odds lists place those considered to have the best chance of winning at the top, with the shortest odds.
It can be hard to tell at the start of the competition who has the potential to make it all the way, but if you do your research, you can find value in the Bake Off odds.
Great British Bake Off Betting Tips
Before the series starts, the Great British Bake Off odds are revealed, and so are the biographies and names of the 12 starting bakers. This is your chance to try to work out who could be the GBBO winner.
Age - The youngest Bake Off winner was John Waite in the third series, and the first winner Add Kimber, 24, is the only other Star Baker to have won in their 20s. Grandmother Nancy Birtwhistle won aged 60, and aside from her, the average age for victors is 31
Gender - Exactly 50% of contestants have been male, but six out of nine winners have been female. Often a man starts a short price in the Bake Off betting, so advice would be to steer clear of that selection as they probably aren't good value.
Home Town - No strong trends stem from where winners live, but three of the nine victors have been from Yorkshire, one came from Wigan, two lived in the Midlands, one was from Bedfordshire, and two lived on the outskirts of London in Surrey and Essex. This suggests siding with a baker from the North of England is the best betting tip, and take caution considering those living south of Bedfordshire.
Occupation - Five of the nine winners did not work full-time when competing on Bake Off, and another was a PE Teacher, so would not have been working during filming. Of the other three winners, one worked in a bank, but the other two had seemingly flexible jobs as a research scientist and clothes designer. When considering the Great British Bake Off odds, look for a baker with free time.
Great British Bake Off betting will bring lots of excitement to many punters for the 10th series in 2019, so make sure to get bets in early in the competition to get the best odds. If it's not your slice of cake, you can find other television series betting guides in our specials betting section.
---
Great British Bake Off History
The Great British Bake Off has been bringing baking to the masses since 2010. It began on the BBC and moved to Channel 4 for Series 8 in 2017. It is often known simply as 'Bake Off' or 'GBBO', and is the brainchild of producer Anna Beattie
Beattie was inspired by classic English village fête baking competitions and American 'bake-offs' friends had described. It took her four years to sell the show to the BBC, and now on Channel 4 it attracts more than 10 million viewers for its showcase finale, and has won three BAFTAs.
Previous Great British Bake Off Winners
| Year | Winner | Age | Occupation | Home Town |
| --- | --- | --- | --- | --- |
| 2018 | Rahul Mandal | 30 | Research Scientist | Rotherham, Yorkshire |
| 2017 | Sophie Faldo | 33 | Ex-Army trainee stuntwoman | West Molesey, Surrey |
| 2016 | Candice Brown | 31 | PE Teacher | Barton-Le-Clay, Beds. |
| 2015 | Nadiya Hussain | 30 | Full-time mother | Leeds, Yorks |
| 2014 | Nancy Birtwhistle | 60 | Retired | Barton-upon-Humber, Lincolnshire |
| 2013 | Frances Quinn | 31 | Clothes Designer | Market Harborough, Leicestershire |
| 2012 | John Whaite | 23 | Law Student | Wigan, Greater Manchester |
| 2011 | Joanne Wheatley | 41 | Housewife | Ongar, Essex |
| 2010 | Edd Kimber | 24 | Yorkshire Bank Worker | Bradford, Yorkshire |
---
Related Betting Guides
Contributors
Hi, I'm Dean Ryan
"A passionate sports betting broadcaster and journalist with over 15 years spent in the gambling industry."
Interests
Sports Betting
Odds Compiling
Horse Racing