Love Island 2021 Betting
Ladbrokes Sign Up Offer
Bet with one of Australia's leading bookmakers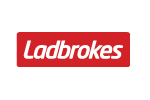 Welcome to the Ultimate Betting Guide for Love Island 2021!
Despite your best efforts to convince yourself otherwise you love trash TV, and so do we. Punters are starting to get in on the action too with betting sites who offer TV specials, with Love Island betting markets becoming more and more popular each season as the show's popularity reaches unprecedented heights.
Recommended Love Island Sites
Secure
Trusted
Verified
2021 Love Island Betting
The most important thing to focus on is the public, whose vote makes a massive difference and eventually determines the winner. Top betting sites offering specials will base their Love Island odds on the general public's perception of each couple.
One practical way of informing your Love Island betting is to listen to social conversation. Twitter and Facebook will be hopping mad while the show is on, so check out what others are saying to gain an understanding of why the odds are listed the way they are.
Love Island Betting Strategy
As with other specials betting markets, such as the Eurovision, it can be particularly difficult to predict the outcome. One practical thing to keep in mind when plotting out Love Island odds and researching the show is that there will normally be one stand out couple who not only have great chemistry but are loved by the public too. This is the recipe for success when betting on Love Island.
The value in Love Island betting is found when you can successfully identify a couple that nobody would expect to come together in the early parts of the series. Focus on couples who have chemistry but haven't had much screen time. Less screen time early on normally results in longer odds at the bookmakers and this should be factored into account.
Also, keep an eye on contestants that are particularly rowdy or divisive within the group. These Islanders are more likely to be resented by the others in the villa and may bag themselves an early ticket home and so should be avoided at all costs.
In previous series, couples who have spent more time in villa usually have a better chance at emerging victorious. Series five appeared to buck this trend, however. Although Amber Rose Gill had been present from the start of the series, she coupled up with Greg O'Shea - who had only entered the villa two weeks previous - to claim the £50k prize.
As always, a suitable strategy in betting is finding free bets to get you started, meaning you can place a few bets on Love Island for absolutely nothing!
Love Island Betting History
Betting on Love Island became popular in 2015 as the series was revived (it previously aired on ITV in 2005 as a full celebrity version). At this point in time bookmakers were very much in the business of offering quirky specials and the reality format of the show afforded many top bookies the opportunity to list Love Island markets.
The obvious market is the winners market, i.e betting on which couple will win the show or who will be the winning male or female, but some bookmakers have listed Love Island specials in the past that focus on different specifics - for example, the week in which a certain Islander will be eliminated.
Don't forget to make sure you find a betting site that you can easily bet on your mobile phone with! This will help when you're scrolling while watching Love Island.
How to Get on Love Island?
It's become far more difficult to get onto Love Island than when the first version of the current "non-celebrity" incarnation of the show started in 2015. Now a potential candidate need only apply if they have some subtle celebrity connections, a huge social media following, and a perfect trim and toned body.
---
What Happened to Love Island Stars?
Love Island Controversy
Sadly, two former contestants of Love Island have passed away since appearing on the show. Sophie Gradon and Mike Thalassitis in 2018 and 2019 respectively, ended their own lives and calls have since been made in the media for the show to be cancelled, in a similar vein to the halting in production of the Jeremy Kyle show on ITV.
Love Island show spokespersons have stressed their continued commitment to making "after show care" available to all those that take part in the reality show including psychological support.
Love Island Successes
Many others though have gone on to have burgeoning television careers, multiple further reality TV appearances are the norm but former popular Love Island contestant Chris Hughes has made strides in the horse racing betting industry with regular well-received appearances on ITV Racing.
Love Island has also taken off in Australia where an annual version of the reality hit takes place and is hosted by popular English-Australian singer and actress Sophie Monk.
Get to Know Love Island Terminology
Mugging Off – A term that suggests a contestant is not being entirely truthful to another about feelings and intentions of a romantic sense.
Coupling Up – Two contestants commit to being in a couple rather than just checking out their options. Contestants must be coupled up to remain on the show so this is forced even if it isn't amicable.
Type On Paper – A term used to describe a contestant's usual preference in a romantic partner. For example, if someone isn't "my type on paper" then it is unlikely they will end up coupling up.
Doing Bits – A term used to politely describe romantic liaisons without unsavoury details being disclosed.
Boyfriend/Girlfriend – As they suggest the terms are easy to understand but in Love Island parlay this is a serious commitment and beyond that of merely "coupling up".
Bev/Bevvy – Introduced in during Love Island 2019 by contestant Lucie Donlan, 'bev' or 'bevvy' refers to an attractive male. The phrase, however, was quickly dismissed by Love Island fans on social media as an attempt at trend-setting.
Get to know him/her - A Love Island contestant will often use the phrase "get to know him/her" as a signal of their intent to pursue another Islander romantically. Typically, a number of one-to-one chats will ensue after this phrase is used.
"It is what it is" - In any given situation this phrase is used to emphasise that quite literally, this situation is exactly as it seems.
---
Who Are the Previous Love Island Winners?
| Show | Year | Winning Couple |
| --- | --- | --- |
| Winter Love Island | 2020 | Paige Turley and Finley Tapp |
| Love Island | 2019 | Greg O'Shea and Amber Rose Gill |
| Love Island | 2018 | Jack Fincham and Dani Dyer |
| Love Island | 2017 | Kem Cetinay and Amber Davies |
| Love Island | 2016 | Nathan Massey and Cara De La Hoyde |
| Love Island | 2015 | Jessica Hayes and Max Morley |
| Celebrity Love Island | 2006 | Bianca Gascoigne and Calum Best |
| Celebrity Love Island | 2005 | Jayne Middlemiss and Fran Cosgrave |
Related Betting Guides
---
FAQ
---
Love Island is back on the air for season 7 on ITV2 in the UK. The show will usually air daily from 9pm, with the latest updates from the previous day in the villa but also during the summer season live shows are aired when contestants are evicted.
The villa is the same as used since 2017 and situated in Mallorca, on the east coast of the island. It's away from civilization so the noise can be loud, and the privacy is high. In the 2020 Winter Love Island series the villa was located in Cape Town, South Africa.
For at least one uncomfortable episode the show requires contestants to answer personal questions while attached to a lie detector. It has been the cause of several breakups and hookups in remarkably equal measure. A moment of tension for contestants and reality TV punters alike.
The verified Twitter handle for Love Island is the place to be @LoveIsland and this is likely to be where you will first hear about new contestants announced. The contestants will usually have agents or friends running their personal accounts during the show and couples will embrace the social media audience with catchy hashtags.
Contestants live in isolation from the outside world in a villa on the island of Majorca or in Cape Town and are constantly under video surveillance in a similar fashion to shows like Big Brother. While living in the villa the 'Islanders' must couple up with one another, regardless of whether it is for love, friendship or money. Single islanders leave the show after a recoupling. During the final week of the program the public vote for the couple they think deserve to win the series. The winners take home £50,000, but only if both couples agree to split the pot. If one person opts to 'steal' the pot, they take home all of the cash, but if both decide to 'steal', they wind up with nothing.
Contributors
Hi, I'm Dean Ryan
"A passionate sports betting broadcaster and journalist with over 15 years spent in the gambling industry."
Interests
Sports Betting
Odds Compiling
Horse Racing