Mountain West Conference Tournament Betting Advice and Analysis
© USA Today
The Mountain West is viewed as a mid-major, but the conference is coming off one of its stronger seasons in recent years and could be primed to provide March Madness drama.
Four teams are expected to receive at-large bids to the NCAA Tournament: Boise State, Colorado State, San Diego State and Wyoming.
Must be 21+ to participate. T&Cs apply.
Those four will attempt to improve their seeding with a conference title, while other competitive teams such as UNLV, Fresno State and Utah State will attempt to secure an automatic bid by winning the Mountain West Tournament.
The Mountain West could turn out to be one of the more dramatic conference tournaments with seven teams having a realistic shot to win it all.
So we want to provide some college basketball betting advice on the Mountain West Conference Championship taking place in Las Vegas from March 9-12.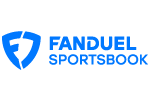 Established 2009
Must be 21+ to participate. T&Cs apply.
Best Bet
Colorado State +370 FanDuel Sportsbook; +330 on DraftKings Sportsbook
This Colorado State group has been on my radar since before the season when I listed them as a longshot to win the national title.
The Rams narrowly missed out on the NCAA Tournament last year after an 18-6 record. Colorado State returned eight of its nine rotation players from that squad and added key transfer Chandler Jacobs to this year's group that went 24-4 and now ranks No. 23 in the final AP poll of the regular season.
If you're looking for an experienced group to back, the Rams would be a solid choice. This is the third year the core has played together and they feature two of the best players in the Mountain West.
It starts with David Roddy, a 6-foot-5 forward that will remind you of a Draymond Green type of player. Roddy averages a team-high 19.5 points and 7.6 rebounds per game. His versatility is what makes him dangerous. He can post up smaller defenders with his 252-pound frame, or take bigs off the dribble on the perimeter, where he is also a 46% 3-point shooter. Defensively, he can defend one through five on the floor.

Established 2012
Must be 21+ and in a legal betting state to participate. T&Cs apply. Gambling Problem? Call 1-800-GAMBLER
Isaiah Stevens is one of the more explosive guards who can create off the dribble to get to the rim or create separation. Stevens averages 14.8 points and leads the team with five assists per game.
Behind Roddy and Stevens, the Rams have the highest-scoring offense in the league, averaging 75 points per contest and have the best 3-point percentage (36%), too.
Colorado State's supporting cast is also capable of stepping up. Senior Kendle Moore, who averages just 6.7 points, has been key in the team's last two games. He scored 23 points in a 66-55 at Utah State, making five key 3s to lead the Rams to the victory before scoring 19 points in the 71-68 win over regular-season conference champion Boise State.
The Rams have beaten top-seeded Boise State twice this season. On Feb. 13, Jacobs scored six points in overtime to propel the Rams to a 77-74 victory at Boise State.
Colorado State's continuity, top-level players and supporting cast make them my pick to win the Mountain West and potentially make a deep run in the postseason. But there is one caveat, which we'll get to now.
Must be 21+ to participate. T&C apply.
Second Best Bet
I do not like Colorado State's chances if it has to face UNLV in the finals. The Runnin' Rebels are the only team to defeat Colorado State twice this year and are a bad matchup for the Rams.
For one, Colorado State can't defend the Mountain West's leading scorer, Bryce Hamilton (21.8 points per game). Not that anyone in the league really can, but they struggle with Hamilton's athleticism. On Jan. 28, Hamilton went off for 42 points on 12 of 21 shooting, including 7 of 13 from 3-point range, to lead UNLV to an 88-74 win over the Rams at Colorado State.
Things weren't much different in the rematch in Las Vegas on Feb. 19. UNLV won 72-51 and Hamilton scored 20.
This was one of the Rams' worst offensive performances, with the team shooting just 5 of 22 from 3. Much of this can be attributed to UNLV's length and athleticism on the defensive end causing issues.
Stevens wasn't able to create against UNLV's bigger guards, and UNLV's frontcourt has guys who are bigger and more athletic than Roddy, and if those two struggle, it's hard for Colorado State to generate much offense.
It is worth noting Colorado State's plane to Las Vegas was delayed for this game, so the team could not take part in a shootaround. While I'm sure it played a part in the woeful shooting numbers, it's hard to ignore how UNLV has advantages across its roster.
Of course, both teams would have to reach the finals before this matchup becomes a possibility. UNLV does have the advantage of the tournament taking place on its home floor at the Thomas and Mack Center.
The Runnin' Rebels open with Wyoming, who it just defeated 64-57 in Las Vegas on Wednesday. A semifinal matchup with Boise State likely awaits if it can move past the Cowboys. Boise State beat UNLV twice in competitive contests, winning 69-63 in Boise on Feb. 11 and 86-76 in Las Vegas on Feb. 26.
But with the advantage of playing at home and having Hamilton, UNLV is worth a shot at +750. Perhaps both UNLV and Colorado State can reach the finals to guarantee a profit.
Be first to get our exclusive offers!
Join today to stay up to date on your states gambling news and offers.