Super Bowl LVII Picks: Strap In, It's Props Week
Our goal this week will be more than making picks for Super Bowl LVII. That will come later in the week. Today, we want to look at some of the crazy prop bet options.
Why is there so much focus on props? It is hard to believe the first prop bet was made 37 years ago. See "The Fridge" on that. Anyway, from the standard yardage props to the crazier how long will the national anthem last, these quick-hitting wagers have found a way to our hearts and wallets.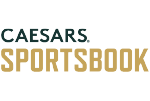 Established 2013
Must be 21+ to participate. T&C apply.
Check State Eligibility For Props
Yes, this sounds crazy, but not every state has every prop. Thanks to Caesars and others for pointing out the following:
Coin Toss Wagering
This wager may not be available in all markets and may be prohibited in other jurisdictions.
Prohibited in CO, KS, MS, NC, OH, and TN is not available for wagering.
Super Bowl LVII MVP Wagering
This wager may not be available in all markets and may be prohibited in other jurisdictions.
Prohibited in NC, NY, and VA and not available for wagering. MVP award in-play wagering is prohibited in MI, MS, NV, PA, and TN and is not available for wagering.
Again, the mind gets boggled by how many props do exist. It is hard to believe that one started it all. By the way, for those wondering, "The Fridge Prop" is back and bigger than ever this year for any defensive player that plunges in for a touchdown.
Also, one can predict the scoring play, the outcome of the kickoff, and so much more. There is still time to so some research, and plenty of it. Movement with these props is not always constant, but shifts are happening.
More And More Types Of Super Bowl Props
Again, there are the standards from the coin toss to the MVP. However, those anytime touchdowns carry a lot of steam along with the intrigue of figuring out who might score multiple times in the big game.
One can even predict who is going to win and by how much. Get the outcome within a particular window, and the odds can pile up in your favor. There are yardage props, completion props, reception props, and so much more.
As we mentioned, there is still time to get into the action. You still have six days for Super Bowl LVII betting. The wealth of information on the internet alone can feel overwhelming. Go at your own pace and bet with your head - not your heart.
A Few Early Props To Keep An Eye On
The goal is to keep an eye on some of the best yet more obscure props. Getting the right blend is critical, along with betting sensibly. There are breakdowns by quarter and halves, too. Again, this is just the beginning, but a few worth making a small wager on are as follows:
All right, that last one. Blue crashed the market because three of the previous four winners did see the Blue flavored Gatorade. Do not try to wager on the clear or water, for example. The outliers are not gaining much steam. No bath is extremely remote here. Keep it simple. Bet the bath, not the moneylines. One can even hedge the props here and still profit.
Anyway, that is it for now. In the coming days, there will be more here on gambling.com. Thanks for reading!
Be first to get our exclusive offers!
Join today to stay up to date on your states gambling news and offers.