NHL Picks: Who Will Win the Hart, Calder and Jack Adams Awards?
Let's have a little fun with this: The 2022-23 NHL season, beginning this week in North America, inspires all sorts of columns.
As the weeks go on, there will also be a spotlight on other awards. For today, the goal is to take a look at the Hart (MVP), Calder (Rookie), and Jack Adams (Coach Of The Year) awards.
Must be 21+ to participate. T&Cs apply.
Hart Trophy Musings
Last year featured the Auston Matthews "Chase For 60" goals and many debates on that whole "50 in 50" thing. Aside from that, Matthews did win the Hart Trophy in June, which sparked a metric ton of arguments. This is because Connor McDavid and Leon Draisaitl totaled 30+ points in the playoffs.
Fast forwarding to now, little has changed. The award right now feels like another battle between Matthews and McDavid, with Draisaitl perhaps coming along for the ride. Other candidates might challenge, but that could be tough. One never knows when it comes to these things. Below is the odds table courtesy of BetMGM.
A full 82-game schedule with an almost "normalized" time frame is going to be something. Keep in mind, because of COVID, that has not happened in three years. Therefore, we all have to shake off the rust - players, fans, and "experts" alike.
If not for the chase for 60, McDavid likely adds another trophy to the mantle in 2022. He expects to put up another top season and be a more runaway favorite. Honestly, McDavid is our pick for the award, and this could be his highest value. Matthews will have to be otherworldly, and with Draisaitl on the same team, he will have to stand out and stay healthy.
As for other candidates, Nathan MacKinnon just came off winning the Stanley Cup so a slow start is possible. Kirill Kaprizov might take a step back without Kevin Fiala on his wing. Finally, Nikita Kucherov is just an unknown. That is hard to believe, but the production rate (near 1.5 points per game) is there. For the Russian, it comes down to games played. At +1400, he represents one of the best values on the board.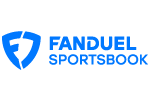 Established 2009
Must be 21+ to participate. T&Cs apply.
Calder Trophy Outlook
How about some real wild cards? The Calder Trophy, or Rookie Of The Year, could be a wide-open race this year. Not every site will list the Calder numbers, so keep that in mind. It may require some digging.
Here are a few candidates below.
It would seem like Beniers, McTavish, and Power are early frontrunners. However, it would not take much for anyone to crash this party. Logan Thompson is going to get a ton of starts for Vegas early. If he holds up well, his number will shorten. Marco Rossi is a feel-good story from Minnesota. He suffered through COVID and nearly lost his career from it. If Rossi is back to his pre-draft level, look out.
The fun part is, again, how many viable candidates are listed. Readers always ask how does my player look this year? Is there someone that might challenge for this award? For one, we are not always right about these things. Moritz Seider, from Detroit, was a find from last season as he won the award.
Jake Neighbours from the St. Louis Blues is in a long-shot group around +5000. The 2020 26th pick from the Blues could start the season on the Blues' third line. He will be someone to monitor if Neighbours can crack that top six. The forward has a heck of a shot and enough talent to make an impact in St. Louis.
Don't be scared that he was sent down to the AHL. That was just a paper move. He has to produce now. With teams reeling from injuries, young players like Neighbours are getting an extended look.
Our early picks are Beniers and Logan Thompson but watch out for players like Simon Edvinsson from Detroit, William Eklund from San Jose, and maybe Stuart Skinner from Edmonton.
Finally, The Jack Adams…
After Darryl Sutter won the award in June, he got an extension. Some argued that the Coach Of The Year should have gone to Gerard Gallant. If Gallant wins the Metropolitan Division, that may be enough to tip the scales this year. The New York Rangers bench boss is at +1200 via BetMGM, along with Bruce Cassidy (Vegas) and Jared Bednar (Colorado).
Gallant likely has the inside track on this honor but never say never. Going down the ladder reveals coaches like Jay Woodcroft of Edmonton at +1600 and Bruce Boudreau at +1800, for starters. The key with this award is to look for those hot starts that get a coach noticed as much or more than the players.
Good luck, and keep an eye out for more award outlooks and updates as the season goes on here at Gambling.com.
Be first to get our exclusive offers!
Join today to stay up to date on your states gambling news and offers.