Tiger Woods Announces He's Playing the Masters, What Does it do For the Odds?
© USA Today
Behind all the hoopla of Tiger Woods' return to the Masters is a field filled with parity where multiple big names have the potential to capture a green jacket.
Twelve players are below 30/1, with the likes of Jon Rahm (+1400), Cameron Smith (+1500) and Justin Thomas (+1500) topping the odds board at FanDuel.
Must be 21+ to participate. T&Cs apply.
There's also new No. 1 Scottie Scheffler (+1700), the hottest player this season with three wins already. Dustin Johnson (+1700) is just over a year off from dominating the 2020 fall event, while Brooks Koepka (+2100) is 64 strokes better than the second-best player over every major during the last six years.
If that's not enough, Rory McIlroy (+2100) is attempting to become the sixth person ever to win the career grand slam. Add in the Tiger Woods show and you have a storyline-filled edition of the Masters.
Tiger Officially Announces He's Playing
During Tuesday's press conference, Woods announced his intentions to play in this week's Masters.
"As of right now, I feel like I'm going to play," he said. "It's great to be back."
Thursday would mark Woods' first competitive round since the November 2020 Masters. He took part in the PNC Challenge in December, where he finished second with his son Charlie in the 36-hole scramble event.
Woods had the benefit of a cart to navigate the course following his SUV injury that left him with fractures in his right leg.
Woods was practicing at Augusta for the past few days and looked like he was getting ready to play.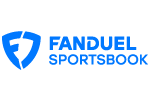 Established 2009
Must be 21+ to participate. T&Cs apply.
Woods made it clear he still believes he can compete for his sixth green jacket when asked if he expects to win this week.
"I do," Woods replied. "I can hit it just fine. I don't have any qualms about what I can do physically from a golf standpoint. Walking is the hard part."
Woods is 40/1 to win the Masters at DraftKings and 50/1 at FanDuel and BetMGM. Currently, PointsBet has Woods at the highest odds at 70/1.
The Course
Augusta National is one of the most well-known courses globally and has been continuously tweaked over the years to add new wrinkles for various editions of the Masters. This year will see changes to the par-4 11th and par-5 15th. No. 11 has been stretched from 505 to 520 yards with the tee box being moved back, while 15 trees were also removed from the right side of the fairway to open it up.
Players have taken notice.
"It's a big change," Rory McIlroy said after seeing the holes during practice rounds. "It's obviously a longer hole, the fairway is much wider, so even if you miss it right, you still have a chance to hit the green.
Must be 21+ to participate. T&C apply.
"The green complexes are the same, but the surrounds of the green are much more penal, so that sort of bailout to the right is much more difficult than it used to be. Overall, I think it's going to play tougher than it has in previous years, and it was already one of the toughest holes on the course."
The par-5 15th, which is normally one of the easier holes, has also been extended from 530 to 550 yards with the tee box moved back.
Weather Could Play a Factor
In addition to the lengthening of the holes, the course could play longer than the listed 7,510 yards. The Augusta area has received over five inches of rain over the last month, which is the most since 2014.
Rain is also forecasted for Tuesday through Wednesday morning. Showers could show up on Friday, too. On top of the wet conditions, Augusta National is also known to cut the fairways against the grain to limit rollout. All of this means the course's conditions will likely favor the longer hitters in the field.
Best Bet
Justin Thomas +1500 FanDuel Sportsbook
The Masters hasn't been an event for longshots. Over the past 10 years, seven of the winners have been in the 20/1 to 70/1 odds range, and all 10 winners have ranked inside the top 30 of the World Golf Rankings. Given these trends, I'm going to the top of the odds board and backing Justin Thomas with this number at FanDuel Sportsbook.
Thomas enters with solid form, finishing third at the Valspar Championship and taking sixth at the Genesis Invitational and eighth at the WM Phoenix Open. He also was in contention on Sunday at The Players Championship.

Established 2012
Must be 21+ and in a legal betting state to participate. T&Cs apply. Gambling Problem? Call 1-800-GAMBLER
From 2016 to 2020, Thomas improved his finishing position at the Masters, peaking with a fourth in the fall 2020 tournament.
He was just two back in 2021 before a rain delay that was his downfall. When he returned to the par-5 13th, Thomas mishit his third shot and his ball ended up in a creek. His fifth was a poor chip that overshot the green. He would then three-putt for a triple bogey, effectively taking himself out of contention.
Augusta is a second-shot course and Thomas ranks fifth on the PGA Tour in average strokes gained: approach per round at .903. He's one of the premier iron players in the world and will get the added benefit of an experienced caddie who knows his way around Augusta. Jim "Bones" Mackay was on the bag for Phil Mickelson's three Masters titles.
Longshot
Bryson DeChambeau +5500 FanDuel Sportsbook
Yes, he's injured with a left wrist injury, and a left hip ailment that he suffered while falling during a ping pong match. He admits to being only 80% healthy.
His recent form is poor and he hasn't made a cut since August. He's also never finished better than 21st at Augusta, when he was an amateur. But this is too big of a number not to want to back DeChambeau, especially if Augusta does end up favoring the longer hitters this week.
But not everything has been bad for DeChambeau at Augusta. Justin Ray, who specializes in golf stats, pointed out that out of 60 players with more than 12 rounds at the Masters since 2016, DeChambeau is sixth in ball-striking, which measures effectiveness off-the-tee and on approaches. The greens have been his downfall, where he ranks 57th in putting over that span.
"You have to roll it well and read greens well," DeChambeau said during Monday's media conference. "My caddie is doing a great job of reading greens. He has a fresh set of eyes and is very experienced with green reading. He's been rolling a lot of golf balls out there and getting really comfortable which has been nice. I think he'll be a great asset out there for me.
"Having a golf swing more repeatable with speed and being able to read greens better may allow me to win."

Established 2019
Must be 21+ to participate. T&Cs apply.
Best Matchup
Brian Harman –130 over Lee Westwood DraftKings Sportsbook
This is more of a fade of Westwood than anything. The 48-year old gives off "just happy to be there" vibes.
He has missed the cut in three of five events and has yet to shoot under par in a tournament this year. Westwood also missed the cut at last year's Masters, finishing 5-over par.
Harman is coming off a fifth-place finish at the Valspar and recorded another top-five finish in January when he took third at The American Express.
He added another top 15 with a 14th at the WM Phoenix Open. Harman has made the cut in every year he's competed in the Masters (2015, 2018, 2021) and is coming off a 12th-place finish at last year's tournament.
I like him this week to beat the aging Westwood at this number on DraftKings Sportsbook, whose best years are behind him.
Be first to get our exclusive offers!
Join today to stay up to date on your states gambling news and offers.