Tiger Woods Limped Through the Masters, What are His Odds for the PGA Championship?
© USA Today
Gingerly, Tiger Woods walked up the 18th fairway at Augusta National to cheers and applause to conclude a week where he flashed moments of brilliance.
There was the 1-under par 71 he shot on Thursday before battling back on Friday to shoot a 2-over 74 and make the cut for the Masters. But as the week went on, it was evident Woods was ailing.
Must be 21+ to participate. T&Cs apply.
His limp from his restructured right knee became more apparent each day. Sometimes he even used his club as a walking cane to deal with Augusta's holes that featured more drastic elevation changes.
Somewhat expectedly, Woods faded down the stretch, shooting 6-over 78s on Saturday and Sunday to finish 13-over par for the tournament.
But it was one of the few times in Woods' career where winning wasn't everything.
"I don't think words can really describe that given where I was a little over a year ago and what my prospects were at that time to end up here and be able to play in all four rounds," Woods said during a post-round interview on CBS. "Even a month ago, I didn't know if I could pull this off. I think it was a positive, and I've got some work to do and looking forward to it."

Established 2012
Must be 21+ and in a legal betting state to participate. T&Cs apply. Gambling Problem? Call 1-800-GAMBLER
Woods' Future on the PGA Tour
Woods' future in golf remains somewhat in question. He has repeatedly said playing a full-time schedule on the Tour is not possible anymore and on Sunday, went into depth about what he's dealing with on a daily basis.
"I have those days where I just don't want to do anything," he said. "It just hurts, but as I alluded to earlier, I've had a great team around me that are super positive and have motivated me and helped me around.
"The days I feel good are, those are easy days, but there have been more tough days than easy days. I just have to work through it, and like golf, in order to get better, you just have to go out there and put in the time. I think the hard part are the recovery sessions. Hopping in those ice baths, doing those a number of times a day, those do really suck, but it works."
Woods didn't commit to the next major, the PGA Championship at Southern Hills, but he told Sky Sports he plans on playing The Open Championship at St. Andrews. Woods is currently +5000 to win The Open at FanDuel Sportsbook.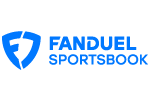 Established 2009
Must be 21+ to participate. T&Cs apply.
"That is something that's near and dear to my heart," Woods said of St. Andrews. "I've won two Opens there, it's the home of golf and it's my favorite golf course in the world. I will be there for that one."
"But anything in between that I don't know, I will try there's no doubt, like this week I will try and get ready for Southern Hills and we'll see what this body is able to do."
The PGA Championship at Southern Hills will take place from May 16-22. Woods already has won the PGA Championship at the same course. In 2007, he edged out Woody Austin by two shots to claim his 14th major title.
At DraftKings Sportsbook, Woods is currently +4000 to win this year's PGA Championship.
Be first to get our exclusive offers!
Join today to stay up to date on your states gambling news and offers.