Brooklyn Nets at Chicago Bulls Betting Analysis and Predictions
The total for this Brooklyn Nets at Chicago Bulls game has exploded since it opened at 227.5 points. It has steamed up to the current price of 236 points with a few rogue numbers now at 236.5 points.
The line for this game opened with the Chicago Bulls priced as a 1.5-point home favorite and now has moved to them being a 2-point favorite.
So for new players to New York sports betting, it's a fun game on which to wager.
Must be 21+ to participate. T&C apply.
Good Bets to Make on Nets at Bulls Game
The rise in the total from 227.5 points opens up the opportunity to bet in-game live. So, the higher the total and more expected points that will be scored also provides several in-game strategies that I have used successfully.
If you are a backer of the OVER or the UNDER, measure the scoring rate over each 3-minute time period. There may be scoring ranges from under 3.5 points per minute to as many as 7+ points per minute.
To draw in my Wall Street career as a FOREX institutional trader, the best strategy is to sell into the strength with UNDER bet and BUY into weakness with an OVER bet. So, with a price of 236 points, I will not bet the total 'pre-flop' or before the game begins and instead will look to the total at 228.5 points during the first half.
I do not bet LIVE In-Game in the second halves of NBA games and will be better off watching the game than forcing a bet just for the action.

Established 2012
Must be 21+ and in a legal betting state to participate. T&Cs apply. Gambling Problem? Call 1-800-GAMBLER
Facts to Consider When Betting Nets or Bulls
Some quick-hitting facts. Nets coach Steve Nash is a solid 14-4 ATS following two consecutive non-conference games. Bulls coach Billy Donavan is 8-19 ATS in home games when playing against a team with a winning record. Nets are 80-42 ATS in road games revenging loss in which the opponent scored 110 or more points.
If you like betting the moneyline on the Brooklyn Nets, then you'll love the following moneyline betting NBA angle that has produced a remarkable 21-9 record, good for 70% winning bets over the last 25 seasons.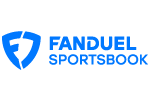 Established 2009
Must be 21+ to participate. T&Cs apply.
Bet on any team coming off an upset loss and facing a team, like Chicago, that is coming off a blowout win of 30 or more points over a divisional opponent. Over the past five seasons, the record has been 7-1 ATS for 88% winners and if the blowout win was by 25 or more points the record is 13-4 ATS for 76% winning bets over the past five seasons.
The first half bet using the Nets looks attractive as well. For those that like this betting strategy you will positively love this NBA system that has earned a 50-18-2 ATS record, good for 72% winning bets over the past 25 seasons. Bet on road teams using the first half betting line that is priced with 1.5 points on either side of pick-em and has lost two consecutive games to the current opponent and with that opponent coming off a home win over a divisional opponent.
I am going to the window with the Brooklyn Nets full game.
Must be 21+ to participate. T&Cs apply.
Be first to get our exclusive offers!
Join today to stay up to date on your states gambling news and offers.