Should You Bet The Celtics To Close Out Against The Nets?
© USA Today
The NBA first-round playoff matchups are grinding to a finish amid spectacular action and entertainment.
This week starts out with two big matchups to determine which teams move on.
Both games offer good betting opportunities.
Boston Celtics vs. Brooklyn Nets
No NBA team has come from behind to win a series after losing the first three games of a seven-game set.
The Nets find themselves in that unwanted situation, and there are no signs that they are the team that has the talent and chemistry to become the first team to overcome nearly impossible odds.
When I watch games I pay attention to the players' body language in positive and negative situations.
How do players react to a bad foul call, how do players walk off the court after the coach calls a time out due to falling behind by double-digits, or how does the team that just went up by double-digits head to the sideline?
For the Nets, the body language has been on the negative side, with heads down and slow small steps when walking off the court in disappointment.
The Nets have tried to make adjustments to improve their game, but the results have not changed the outcomes.
Must Be 21+ To Participate. T&Cs apply.
What The Analytics Tell Us
Teams that were up three games to none in a seven-game series have produced a 50-23 straight-up record and 41-29-3 against-the-spread record for 58.5% winning bets over the last 20 seasons.
Eastern Conference teams with a 3-0 lead have gone to a 29-10 straight-up record and 23-14-2 against the spread for 62.2% winning bets. If on the road for Game 4, they have gone 24-8 straight up and 18-12-2 against the spread for 60% winning bets.
In the Western Conference, teams leading 3-0 heading into Game 4 have produced a 21-13 straight-up record and 18-15-1 against-the-spread mark, good for 55% winning bets.
Slicing the data a bit more, with the Game 4 line between a 3.5-point favorite and a 3.5-point underdog, teams up 3-0 have produced a 29-10 straight-up record and 23-14-2 against-the-spread mark for 62.2% winning bets.
Moreover, if our 3-0 team has shot 50% or higher from the field in each of the last two games, it has gone to an impressive 8-1 straight-up record and 6-1-2 against the spread, good for 86% winning bets.
I am leaning toward betting the Boston Celtics using moneyline if they remain priced as the underdog.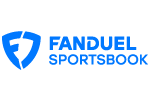 Established 2009
Must be 21+ to participate. T&Cs apply.
Toronto Raptors vs. Philadelphia 76ers
The Philadelphia 76ers will look to close out the Toronto Raptors at the Wells Fargo Arena in Philadelphia on Monday.
The Raptors are facing their second consecutive elimination game after winning Game 4 in a gritty, physical effort at the Scotiabank Arena on Saturday.
Now, they face an even more difficult test having to play in front of a raucous 76ers fan base.
In each of the previous 70 games in which a team down 0-3 in the series did win Game 4, the conversation immediately gravitates toward the what-if scenario.
So, the Raptors remain in a demanding situation knowing that not one team has ever come back to win a series from a 0-3 deficit.
However, they do know that a road win in Game 5 tonight means they get to play Game 6 at home. Should they win Game 6, that would force the incredibly exciting Game 7.
Let us not get ahead of ourselves just yet.
The 76ers are clearly the superior team and will have their defensive guru Matisse Thybulle on the court tonight, too.

Established 2012
Must be 21+ and in a legal betting state to participate. T&Cs apply. Gambling Problem? Call 1-800-GAMBLER
Drilling Down On The Data
Many series that see a home team win the first three games, then lose the fourth game, have gone on to a 62-16 straight-up record, but have only produced a 36-40-2 against-the-spread record for 47.4% winning bets over the last 20 playoff seasons.
Drilling down on the data a bit more, we learn that the Under has earned a profitable 27-17-1 record good for 61.4% winning bets when the team up 3-0 in the series is a favorite of between 5.5 and 9.5 points.
Profitable Betting System
The following betting system has earned an 79-47-2 Under record good for 63% winning bets over the last 20 playoff seasons.
The requirements are to bet the Under in a game with a total of at least 200 points, with a team in the current series coming off an upset road loss. Also, the team has to have won at least 60% of its games on the season and is facing an opponent that has won not more than 60% of their games throughout the season.
So far this playoff season, the Under has earned a solid 7-3 record for 70% winning bets and has had just one single losing-record season of the past 20.
That is all there is to it, and I like betting the Under currently priced at 209.5 points.
Be first to get our exclusive offers!
Join today to stay up to date on your states gambling news and offers.