Sports Betting Analytics You Need for Game 5 of the NBA Finals
© USA Today
Here are some trends and angles you need to know for Game 5 to help with your NBA betting.
But first, a quick history lesson.
Must be 21+ to participate. T&Cs apply.
Will Stephen Curry Win the MVP if the Warriors Lose the Finals?
Stephen Curry, the super star legend of the Golden State Warriors, is playing at such an elite level that he may end up receiving the MVP award even if his Warriors do not win the World Championship.
There has been just one such player that won the award from the losing team and that was the Jerry West for the Los Angeles Lakers in 1969.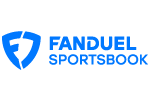 Established 2009
Must be 21+ to participate. T&Cs apply.
The Game 5 Situational Angles you Need
Home teams in Game 5 are 10-6 straight-up (SU) and 8-8 against the spread (ATS), including a 10-6 Over-Under record.
Home favorites at any spread are 9-4 SU for 69.2% wins and 7-6 ATS including a solid 9-4 Over-Under record.
Home favorites of at least 3.5 points in Game 5 are 6-2 SU and 5-3 ATS for 63% winning bets, including a 6-2 Over-Under record.
The team that has shot a higher 3-point percentage through the first four games of the Finals is 11-6 SU and ATS and Over-Under.
The Celtics have made 42.38% (64-of-151) 3-pointers and Warriors have made 31.30% (64-for-155) 3-pointers.
The team that has shot the better overall field goal percentage in Game 5 is 9-6 SU and ATS, including a very 12-3 Over-Under record for 80% winning Over wagers.
The Warriors are 154-for-343 shooting, 44.89% versus the Celtics 44.20% shooting on 150-for-339 shooting.
The team with the better assists-to-field-goals-made ratio is 10-6 SU and 12-4 ATS for 75% winning bets including 10-6 Over-Under.
If that team is the underdog, like the Celtics, it is 2-3 SU and 4-1 ATS, including 5-0 Over-Under in Game 5
If that team is on the road, it is 3-3 SU and 5-1 ATS including 4-2 Over-Under in Game 5.
I am going to place 50% of my normal wager size on the Over, currently at 211 points as offered at BetMGM. Then, I will add 25% in-game at 207.5 points and 25% more at 203.5 points.
These levels are calculated using an implied scoring volatility equation I developed 10 seasons ago and looks to exploit the pace of play of an NBA game during the first half and betting the full game live betting lines.
Be first to get our exclusive offers!
Join today to stay up to date on your states gambling news and offers.