AFC Championship Picks: Can Patrick Mahomes Run Chiefs To Glory?
© USA Today
The second season waits until Sunday but delivers two conference championship games to determine the contestants in this year's Super Bowl LVII.
---
Check out: NFC Championship Picks: Will The Eagles Fly?
---
Let's get you prepared for your NFL betting! By the end of Sunday night, we will know who is playing in Glendale in a little over two weeks.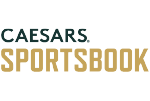 Established 2013
Must be 21+ to participate. T&C apply.
Cincinnati Bengals at Kansas City Chiefs (-1)
Sunday, 6:30 p.m. ET, CBS
Arrowhead Stadium, Kansas City, Missouri
The Cincinnati Bengals come into Kansas City with all the buzz and are the hot team. Joe Burrow led the Bengals to an emphatic 27-10 road victory in Buffalo last week. That game was in the snow, and it did not matter. Weather conditions are expected to be cold for Sunday in Kansas City, with no snow.
Cincinnati controlled Buffalo on the line of scrimmage in a game where it figured to be the other way around. The Bengals have now won 10 consecutive games and keep winning against the spread. At one point, they had gone 12-1 ATS.
Meanwhile, Kansas City faced its share of problems. The Chiefs needed their defense to hold the fort against Jacksonville last week. Though Kansas City made enough key plays to win 27-20, Patrick Mahomes became the critical issue. Mahomes suffered a high-ankle sprain in the first half. He came back later but was not quite as effective.
Kansas City played error-free football and may have to on Sunday, too. The Chiefs caused a couple of turnovers which kept them in the lead. With Patrick Mahomes and the ups and downs of injury and narratives, the spread has shifted a few times this week. Currently, the Chiefs are favored by one point.
See where the over ends up. It moved around a little but has nestled into the 47 to 48 range. Currently, it's 47.5. Temperatures are expected to be in the teens with a slight North wind around 10-15 mph.
Both teams might move the ball more successfully on the ground than expected. That being said, the last meeting was 27-24 in favor of the Bengals. The expectation is for something similar. These two teams are balanced and can put up points.
One Pick is to take the Over at 47.5.
More Picks For The AFC Championship
Again, Cincinnati has beaten Kansas City in back-to-back meetings. This included the one in Week 13, where the Bengals held the Chiefs to 349 yards of offense. Now, the Chiefs ran for 138 yards in that tilt. Cincinnati gained 152 via the ground attack (without Joe Mixon). Could we be in line for more of the same on Sunday night?
The assumption is that Chiefs quarterback Patrick Mahomes is about as healthy as he will be for Sunday. He walked around just fine and did not look impacted at practice. Game conditions can change things, but one expects Mahomes to be Mahomes.
Kansas City's offense, on the surface, looks less threatening with Tyreek Hill in Miami, but honestly, it scored nearly 500 points. That topped the NFL. One of the best passing attacks in the Bengals is facing the best one in the Chiefs. This all comes down to making plays and avoiding mistakes. Both teams make a few more than the norm, but it usually works out.
Bengals coach Zac Taylor has gotten the better of K.C.'s Andy Reid the past two times, mainly because Reid and even Mahomes have been guilty of overthinking some situations. Last year's conference championship saw Kansas City let Cincinnati back into the game. The Chiefs must play at their pace for better or for worse. Avoid getting tentative and making miscues.
The feeling is Kansas City, Mahomes, and Reid have had enough. Can they put together a close to 60-minute effort Sunday night? Kansas City has split their previous four conference championship appearances. However, the Bengals have a bit more mobility on their side. Let's take the Bengals with that point in a very close game to win outright.
Our Pick is to take the one point with the Cincinnati Bengals.
Does Anyone Want A Few Props?
Consider these quickly.
Joe Mixon first touchdown +750.
A Kelce and Mixon score with Over 47.5 parlay is +425.
Bengals by 1-6 are +325, and Chiefs by 1-6 is +333.
All of our numbers are from DraftKings and BetMGM. Good luck this weekend, and expect a few more picks as Sunday draws closer via social media.
Be first to get our exclusive offers!
Join today to stay up to date on your states gambling news and offers.