NHL Picks: Boston, Florida Matchup Tops Packed Schedule
Last Updated:
Nov 23rd, 2022
© USA Today
The NHL features a 15 games on Wednesday night. It is the middle of the week, so usually this is the calmer time. However, the night before Thanksgiving will be anything but calm, with a lot of sporting events going on.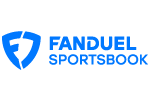 Established 2009
Must be 21+ to participate. T&Cs apply.
Boston Bruins at Florida Panthers
The Boston Bruins have won an insane 17 of 19 games to start the season. Yes, the Eastern Conference features two teams on incredible runs right now. (New Jersey has won 13 straight.)
Boston has won nine of its past 10 contests and outscored Tampa Bay on Monday night. Goaltender Linus Ullmark is fantastic right now. He has won 13 of his 14 decisions with a shutout. He has a 1.96 goals-against-average and a .935 save percentage.
Now, the likely question is, who starts in goal for Florida tonight at home? It is confirmed that Spencer Knight is starting for the Panthers. Knight has been the better goaltender in the early going compared to Sergei Bobrovsky. Do watch because some sites did have Jeremy Swayman projected for Boston, but those were early outlooks.
Can Florida take advantage of its chances? This team shoots 8.1% on the season (10% league average). Too many players are misfiring. Florida had 50 shots against Columbus and still lost. Part of that is facing good goaltending, but part is players squeezing their sticks too tight.
The Panthers need wins, while the Bruins keep on rolling. Their balance is what Florida strives to accomplish. Between "The Production Line" (when united) of Pastrnak-Bergeron-Marchand and David Krejci, Boston has an embarrassment of depth.
Boston is -105 on the moneyline for a road game. This may only be because U.S. sports bettors fear a bit of a stinker before Thanksgiving. Florida has been teetering between -115 and -120.
Philadelphia Flyers at Washington Capitals
The Philadelphia Flyers go limping into Washington tonight with a chance to end a long seven-game losing streak. The Flyers had one of the better starts in the league, but that has since evaporated. Things have not gone much better for the Capitals, however.
The Capitals have lost four straight contests. They sit at a season-low three games under .500. This does not sound like a tasty matchup.
On the other hand, this may be the best kind of matchup. Carter Hart projects to face Darcy Kuemper tonight. Hart is playing well, but the defense in front of him has been problematic. The same can be said for Kuemper. Both teams are in the middle of the pack regarding goals allowed (nearly 3.25 goals per game).
There are some enticing options tonight. One is that Over of 6.0 goals, which is at -110. Several contests this Wednesday night are misplaced at that 6.0 number.
The Washington moneyline stands at -250. Unfortunately, this seems ridiculous, given their record. The Capitals are 5-4-1 at home, and in regulation, a win would pay out at -150. That is easier to digest. Look toward those Alexander Ovechkin props as he gets closer to 800 goals in his storied career.
New York Rangers at Anaheim Ducks
With so many games on the schedule, we could cover only so much ground. This is why it is essential to check social media. Here at Gambling.com, we will have some insight into the many games this evening.
New York played a wild contest in Los Angeles on Tuesday night. For those who did not watch, the Rangers fell down 2-0 early before storming back and winning 5-3. It appears Jaroslav Halak will start in goal tonight for New York. John Gibson is projected to be between the pipes for Anaheim. This game is set at 6.0 goals for the Over.
Now, the problem is with Thanksgiving tomorrow. Do both teams mail it in offensively or defensively? That is the unknown. Both netminders give up goals in bunches. Halak is 0-4-1, and Gibson is 3-11-1. Something has to give—sort of. The Over is a good bet for both teams regarding the team and game totals.
Some Picks to Consider
Philadelphia and Washington Over 6 goals at -110
Alexander Ovechkin goal and shot props. Check those numbers often.
Anaheim and New York Rangers Over at -105
Florida Panthers Over 3.5 goals at +115
San Jose Over 2.5 goals at -120
Good luck, and once again, thanks for reading! We will have a few more plays on social media as conditions warrant.
All odds today come from BetMGM Sportsbook.
Be first to get our exclusive offers!
Join today to stay up to date on your states gambling news and offers.