Best College Football Fan Bases
© USA Today
College football fans are a family, motivated by state pride and inspired by school tradition.
Whether it's LSU's "hot boudin" cheer at Tiger Stadium in Baton Rouge on a Saturday night, or Stanford's imaginative halftime band performances, college games include unique experiences passed from generation to generation.
Tapping into this spirit, Gambling.com looked at different criteria (size of fan base, stadium decibel levels, etc.), plus staff input, to compile our official list of the the Top 5 college football fans bases.
Gambling problem? Call 1-800-GAMBLER (CO, DC, IL, IN, LA, MD, MS, NJ, OH, PA, TN, VA, WV, WY) Call 877-8-HOPENY or text HOPENY (467369) (NY). Must be 21+ to wager. Please Gamble Responsibly. Call 1-800-NEXT-STEP (AZ), 1-800-522-4700 (KS, NV), 1-800-327-5050 (MA), 1-800-BETS-OFF (IA), 1-800-270-7117 for confidential help (MI). Visit BetMGM.com for T&Cs. US promotional offers not available in NV, NY or ON.
1. Ohio State
From "dotting the i" to helmet stickers to hard-nosed football, the Buckeyes breed loyalty and lasting memories.
During home games every season, fan enthusiasm boils over at 104,944-seat Ohio Stadium, first built in Columbus in 1922.
With an estimated fan base size of 11.6 million, THE Ohio State University attracts attention everywhere the team plays.
And Buckeye fans travel well.
In 2019, the team was second in the nation in total attendance — home, road and neutral sites — only behind LSU, according to the NCAA.
That year, Ohio State's total attendance was 1.19 million in 14 games. LSU had a turnout at all home, road and neutral sites of 1.28 million in 15 games.
Ohio State also attracts bettors to sites such as BetMGM, DraftKings and FanDuel. ESPN reported that 64% of all bets on which team will win the national title have gone to Ohio State and Alabama at BetMGM.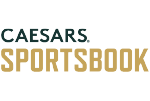 Established 2013
Must be 21+ to participate. T&C apply.
2. Alabama
Few teams strike fear in their opponents like the Alabama Crimson Tide, a perennial powerhouse with 18 national championships, now led by head coach Nick Saban.
And Bama doesn't play in a cupcake conference.
The SEC West alone is a week-to-week meat grinder, with Alabama, Arkansas, Auburn, LSU, Mississippi State, Ole Miss and Texas A&M capable of beating many teams in the country on any given Saturday.
Alabama has been boosted by great coaching, a steady supply of five-star players and fan loyalty.
For an indication of generational loyalty, check out the black-and-white houndstooth hats at Bryant-Denny Stadium in Tuscaloosa during game days.
Of the nearly 102,000 fans in attendance, many will have on the signature cover worn by legendary coach Paul "Bear" Bryant.
Those hats are iconic.
Not long ago, one original Bryant houndstooth hat sold at auction for $28,731, according to al.com. Another went for $25,121 with this message from the coach: "I ain't nothing but a winner."
Must be 21+ and in a legal betting state to participate. T&Cs apply. Gambling Problem? Call 1-800-GAMBLER
3. Texas
Football is a big deal in the Lone Star State, where some high school games draw crowds that college teams envy.
That football fervor is rooted in tradition.
In Austin, the Longhorns have been less than sensational the past several seasons. Still, they hope to ride a wave of tradition (Bevo, Big Bertha, Red River Showdown) to a spectacular comeback as they transition from the Big 12 to the SEC soon.
With an estimated fan base of 7.82 million, the third largest in the country behind Ohio State and Notre Dame, the Longhorns aim to revive the Darrell Royal glory days.
Even during lean times, Texas fans have never abandoned another tradition, a proud display of the Hook 'em Horns hand signal, invented by roommates Harley Clark and H.K. Pitts in 1955 before a TCU game — and still going strong.
Gambling problem? Call 1-800-GAMBLER (CO, DC, IL, IN, LA, MD, MS, NJ, OH, PA, TN, VA, WV, WY) Call 877-8-HOPENY or text HOPENY (467369) (NY). Must be 21+ to wager. Please Gamble Responsibly. Call 1-800-NEXT-STEP (AZ), 1-800-522-4700 (KS, NV), 1-800-327-5050 (MA), 1-800-BETS-OFF (IA), 1-800-270-7117 for confidential help (MI). Visit BetMGM.com for T&Cs. US promotional offers not available in NV, NY or ON.
4. Notre Dame
If ever there were a college that punches above its weight, it's Notre Dame.
The South Bend, Indiana, private school with Catholic roots only has about 8,600 students but maintains the nation's second-largest fan base, at 8.21 million.
This enthusiasm results from Notre Dame's legacy. Even the Fighting Irish nickname is built around a legend.
According to the school website, student press agents pumped up the nickname to "characterize the underdog tenacity" of coach Knute Rockne's teams.
"They found a way to turn the derisive (Irish) taunt, with its suggestion of drunken brawling, into an expression of triumph," the website states.
Fighting Irish fans are capable of some taunting of their own.
Many recall the 1988 Catholics vs. Convicts game between the Fighting Irish and Miami Hurricanes.
The game's controversial name was inspired by a T-shirt that Notre Dame students created to mock Miami for its unsavory image at the time.
To the delight of Notre Dame fans, and the lasting dismay of the Miami faithful, the Lou Holtz-led Fighting Irish prevailed 31-30.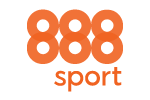 Established 1997
Must be 21+ to participate. T&Cs apply.
5. Oregon
With Nike's Phil Knight on board as a major donor to the college where he once ran track, the Oregon Ducks can claim one of the highest-profile fans in the country.
But it doesn't stop with that one person.
Oregon's estimated national fan base of 5.53 million is the seventh largest in the U.S. It also is the biggest fan base in the PAC-12, which includes two schools, UCLA and Southern Cal, in Los Angeles, the nation's second-biggest metropolitan area.
However, the two L.A. schools have been lackluster for the past few years and are bolting for the Big 10.
With those two teams irrelevant in the national title hunt recently, Oregon has consistently been the conference's top challenger for the crown.
Whatever happens to the PAC-12 going forward, and whether Oregon will jump to a different conference, remains to be seen.
But two things are certain:
1. It never rains in Autzen Stadium, which, with a seating capacity of only 54,000, is the nation's fourth loudest at 127 decibels. That decibel level is about the same as a siren or jackhammer.
2. Year in and year out, the Oregon Ducks will take the field wearing the nation's most experimental and expressive football uniform designs.
Sources: Fan bases sizes, Altimore Collins & Company; decibel levels 247Sports
Established 2020
Must be 21+ to participate. T&Cs apply.
Best College Football Fans FAQs
Who has the best fans in college football?
Ohio State, Alabama, Texas, Notre Dame and Oregon have some of the best fan bases in college football.
Other fan bases also are impressive, including many favorite teams across the entire country, like the Michigan State Spartans, USC Trojans, Penn State Nittany Lions, LSU Tigers and more.
In the SEC alone, other schools such as Georgia Bulldogs, Tennessee Volunteers and Florida Gators also pack stadiums around the country.
Which college has the best fanbase?
In the entire nation, Ohio State and Alabama are among the schools with the best college football fan bases.
But loyalty extends across the country, including at schools such as West Virginia, Georgia and Florida State.
The Michigan Wolverines of the Big Ten, and several SEC programs, including the Auburn Tigers and Ole Miss Rebels, are among college football teams with great fan bases.
Fan enthusiasm shows up in unique traditions, such as Florida's gator chomp and Arkansas' "woo pig sooie" cheer.
What college football team has the biggest fan base?
The biggest fan bases in college football are at Ohio State, Notre Dame and Texas.
Other big fan bases follow Penn State, Michigan, Florida, Oregon, Alabama, Wisconsin, Southern Cal, Tennessee and LSU. These colleges always attract large crowds, even when playing on the road against opposing teams whose average attendance is normally lower.
Who is the most liked college football team?
You'll get a different answer if you ask Alabama fans, Penn State fans and teams that play in stadiums around the country, including Kinnick Stadium, Death Valley, Camp Randall Stadium, Memorial Stadium, Mountaineer Field and Sanford Stadium, just to name a few.
A recent study shows the most liked college football teams are those with large fan bases, including Ohio State, Alabama, Notre Dame and Texas.
Be first to get our exclusive sports offers!
Join today to stay up to date on your states gambling news and offers.