Tiger Woods Update and His Odds on Winning Golf's Major Tournaments
© USA Today
Tiger Woods announced he would attend this year's Masters. But whether Woods tees it up as a competitor remains to be seen.
Woods spoke with CBS analysts Jim Nantz and Nick Faldo during the third round of the Genesis Open to provide an update on his status. Woods confirmed he would be at the Masters' annual Champions Dinner on Tuesday before the event starts.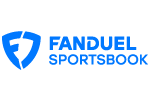 Established 2009
Must be 21+ to participate. T&Cs apply.
But when asked by Nantz if Woods is any closer to a return, Woods wasn't ready to put a timeline on his return to professional golf, much to the chagrin of those interested in golf betting.
"You will see me on the PGA Tour," Woods said. "I just don't know when, and trust me, I'd love to tell you that I'll be playing next week. But I don't know when, which is frustrating in that sense because I've been down this road before with my back when I didn't know when I was going to come back."
There's Interest in Seeing Woods on the Course
Discussion around Woods making a comeback for the Masters gained momentum when he played with his son Charlie at the two-day PNC Championship in December. The PNC tournament was easier on his body with carts available to Woods and the other players. But Woods noted walking 72 holes of competitive golf would still be too difficult for him right now.
"It's hard because it's hard to not have goals out there," Woods said. "Like I want to play this event so I can set myself up for that mentally and physically and emotionally… but I don't have any of those dates in my head. I don't know yet."

Established 2012
Must be 21+ and in a legal betting state to participate. T&Cs apply. Gambling Problem? Call 1-800-GAMBLER
The next major would be the PGA Championship at Southern Hills from May 19-22, then the U.S. Open at the Country Club in Brookline from June 16-19.
If Woods doesn't return for either of those, the Open Championship at St. Andrews on July 14-17 seems like the next most likely tournament for Woods to compete in. Woods has won the Open at St. Andrews in 2000 and 2005 and calls it one of his favorite courses in the world.
Must be 21+ to participate. T&C apply.
"I can hit balls. The hardest part is actually walking, and so, that's going to take some time," Woods said. "I'm going to have to put in the time and effort at home and do all the beach walks and walk golf courses because it is very easy at Medalist to just hop in the cart and whip around and play a quick 18 or 36, but it's a little different deal than being out here with these guys and walking up and down the hills."
Woods Odds Remain Steady
Even with the latest update, Woods' odds for the majors have remained steady at sportsbooks. Woods is still +4200 to win the Masters at FanDuel Sportsbook and +4000 at DraftKings to win the PGA Championship.

Established 2018
21+, terms apply, 1800-GAMBLER
DraftKings Sportsbook also has Woods at +5000 to win the U.S. Open, and he is also +5000 to win the British Open at FanDuel.
Be sure to check your sportsbook's rules to see if backing Woods is automatic action or will require him to tee off. Some books will void a future if the golfer doesn't compete.
Be first to get our exclusive offers!
Join today to stay up to date on your states gambling news and offers.