Should You Bet on the Favorite at the Kentucky Derby?
© USA Today
If you want to bet the favorite in Kentucky Derby, here's the good news:
In the 22 runnings since 2000, 10 Derby favorites reached the winner's circle.
A $2 win bet on each of the past 22 favorites would have cost $44 and returned $88.80, a 100% return on investment. That's an outstanding result.
Must be 18+ to participate. T&Cs apply.
Here's the bad news:
In the 20 runnings from 1980 through 1999, zero Kentucky Derby favorites reached the winner's circle. A $2 win bet on each of those 20 favorites would have cost $40 and returned $0. That's a lousy return on investment.
And in the past three runnings from 2019-21, more of the latter — betting favorites are 0-for-3. The last betting favorite to win the Kentucky Derby was Justify (5-2 odds) in 2018, who went on to win the Triple Crown.
So much of horse race handicapping is based on numbers and statistics, which makes this question of betting Derby favorites so confounding. The two examples above provide very different conclusions.
The burden of favoritism in Kentucky Derby 148 on Saturday will likely fall on one of two horses: Zandon (3-1 morning line) or Epicenter (7-2). So should you bet on them?
The best approach is to handicap and assess each horse in the race and make your most informed decision before you bet on horse racing. If you don't have the knowledge, time or desire to do that, is it acceptable and worthwhile to just follow the crowd?
If the answer must be yes or no, the answer is yes. Let's delve into why.
Must be 21+ to participate. T&Cs apply.
Derby Favorites Past 5 Years
| Year | Horse | Odds | Finish |
| --- | --- | --- | --- |
| 2021 | Essential Quality | 2.9/1 | Fourth* |
| 2020 | Tiz the Law | 0.7/1 | Second |
| 2019 | Improbable | 4/1 | Fourth |
| 2018 | Justify | 2.9/1 | First |
| 2017 | Always Dreaming | 4.7/1 | First |
* Placed third after Medina Spirit disqualification.
Must be 18+ to participate. T&Cs apply.
Why to Bet the Favorite
There are good reasons why the public will likely make Epicenter or Zandon the Kentucky Derby betting favorite. Each is coming off an impressive victory in a major prep, put up solid speed figures and finished 1-2 atop the Derby points leaderboard. Both have already beaten many of the horses in this Derby field.
From 2013-18, the betting favorite won the Kentucky Derby six consecutive years. That's an eye-opening streak that coincides with the decision by Churchill Downs in 2013 to adopt a points system to ensure the 20 most deserving horses qualify to make the field. Previously, the field was determined by earnings from graded stakes races. The old system allowed stakes-winning sprinters, who had no chance to win at 1-1/4 miles but could compromise other front-running horses, to earn a spot in the Derby field. The new system provides for a more fair running of the race.
Betting on the Kentucky Derby favorite doesn't automatically equate to settling for a short price. With so many betting interests in the race, double-digit win payoffs in the Derby are not uncommon. In 2013, favored Orb was sent off at 5-1 and returned $12.80 for a $2 win bet. In 2017, Always Dreaming (9-2) paid $11.40. Exotic wagering payoffs can be generous, too. When the six consecutive favorites won from 2013-18, three of the exacta payoffs topped $335 and one returned $981.60.

Established 2012
Must be 21+ and in a legal betting state to participate. T&Cs apply. Gambling Problem? Call 1-800-GAMBLER
Why Not to Bet the Favorite
The best horse doesn't always win the Kentucky Derby. With 20 horses in the field and a cavalry charge into the first turn, there will be slow starts, severe bumping and excessively wide trips that even the best horses can't overcome. Stretch-runners can be severely compromised by a slow early pace or aided by a fast one. Track condition or track bias is often a factor. To win the Derby, a lot of things have to go right.
While the win payoff on the favorite can reach low double-digits, that's pretty much the ceiling. Betting the favorite likely won't lead to a momentous score unless you can correctly select a long shot runner-up or cash a trifecta or superfecta ticket.
Correctly picking a long shot winner in the Kentucky Derby is gratifying. That you've made a lucrative score and outsmarted the public is a memory that won't fade away anytime soon. Of course, cashing a winning ticket on the Derby favorite is a good feeling, too. Just not as good.
Must be 18+ to participate. T&Cs apply.
Derby Favorite By Decade Since 1980
2020s: 0 for-2
2010s: 6-for-10
2000s: 4-for-10
1990s: 0-for-10
1980s: 0-for-10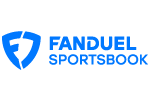 Established 2009
Must be 21+ to participate. T&Cs apply.
Conclusion
The best approach to Kentucky Derby wagering is to learn the basics of handicapping, take some time to study the form of each horse, watch replays if possible, then make your best decision.
If you land on the betting favorite, go with it. There is no stigma attached to betting on the ''chalk.'' From 2013-18, that was the only way to cash a Kentucky Derby win bet.
If you bet the favorite and lose, you'll have plenty of company. If you wager on a long shot who finishes nowhere, at least you took your best shot. Either way, the good news is, you get another chance next year.
Be first to get our exclusive offers!
Join today to stay up to date on your states gambling news and offers.