Experience Might be Deciding Factor in NASCAR Race in Nashville
Last Updated:
Sep 28th, 2022
© USA Today
Last week was the first weekend off for the NASCAR Cup Series.
The first portion of the schedule has seen more parity than usual, with 12 different winners in 16 races that have been across a variety of tracks including superspeedways, 1.5-mile ovals, two road races and even the continued experiment of running Bristol as a dirt track.
The increased competition in the field and the introduction of the NextGen car have made for some unique circumstances when it comes to handicapping races. This week is also no different.
For just the second time, the Cup Series heads to Nashville Superspeedway this weekend for Sunday's Ally 400. Nashville's circuit is one of the more unique ones on the schedule, with its 1.33-mile track that features a concrete surface and 14-degree banked turns. There's nothing really to compare it to on the schedule.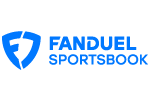 Established 2009
Must be 21+ to participate. T&Cs apply.
Kyle Larson dominated and won last year's Nashville race while leading 264 of the 300 laps. Larson is once again the favorite this week with +450 odds at both FanDuel and DraftKings. He has routinely been the favorite each week, but he has just one win this season after recording 10 last year during his championship-winning year.
But even with Larson's dominance, I can't get behind him at +450 when he hasn't shown the same dominant form he was a year ago. Still, I am not going too far down the odds board for this week's best bet.
Established 2012
Must be 21+ and in a legal betting state to participate. T&Cs apply. Gambling Problem? Call 1-800-GAMBLER
Best Bet
Kyle Busch to win +750 DraftKings Sportsbook
It's difficult to gauge what factors and past driver success matter the most at Nashville's unique 1.33-mile concrete oval that has 14-degree banked corners. So for this week, I'm going to back one of the more experienced drivers at the track: Kyle Busch.
Busch has raced at Nashville in three different series, including the XFINITY, Camping World Truck and ARCA. He won in his lone ARCA start at Nashville and qualified on pole for both truck races before winning each of those races in 2010 and 2011.
Busch also has 10 XFINITY starts at Nashville from 2004 through 2011. During that span, he tallied one win and four Top 5 finishes. Busch also added an additional XFINITY victory at Nashville last season. Because of that, I like this number on DraftKings Sportsbook.
"I think it's a cool racetrack and a cool venue," Busch said on his driver website page. "I've had my fair share of races there and also my fair share of wins there … We struggled a bit with our Cup car over there (last year). It's a whole new ballgame with the new car there this year to see what is going to make our car fast."
Busch finished 11th in last year's Cup race at Nashville and managed to lead 10 laps. But given his past success here and his recent form at ovals – including two second-place finishes and a third-place finish – he's the driver I'd look to back this weekend at Nashville.
Be first to get our exclusive offers!
Join today to stay up to date on your states gambling news and offers.