Kevin Durant Next Team Odds
© USA Today
Recent news reports have shifted Kevin Durant's odds for his next team at DraftKings Sportsbook.
Just over two weeks ago, the Phoenix Suns were the favorites to land Durant at +135, but new updates have pointed to a return to Brooklyn for Durant.
Here's an update on the favorites to secure Durant for the 2022-23 season.

Established 2012
Must be 21+ and in a legal betting state to participate. T&Cs apply. Gambling Problem? Call 1-800-GAMBLER
Brooklyn Nets –180
Numerous factors have led to the NFL betting odds on the Nets shifting from +250 to now being the favorites to retain Durant at –180.
One, it seems the Nets' asking price in a trade for Durant is too high for any team to meet. Yahoo Sports reported the Nets made an offer to the Minnesota Timberwolves that would give Brooklyn Karl-Anthony Towns, Anthony Edwards and four draft picks for Durant.
ESPN's Brian Windhorst reported that no teams are demanding a Durant trade because of the high returns the Nets are looking for.
"Durant's price is so high that nobody can afford to pay it," Windhorst said on NBA Today. "Right now, everybody is waiting for the price to get lower. I'm not hearing anything changing as far as the demand phase of this process."
Considering the asking price and front office members are set to go on their vacations following summer league, Windhorst doesn't anticipate Durant being traded anytime soon.
"From what I understand, trade talks involving Kevin Durant have slowed to a trickle," Windhorst said. "You can still get some Nets folks on the phone to make an offer, but they are not aggressive in making outgoing calls. The league is about to go on their first significant vacation in two years and people are scattering to Europe and the national parks and Kevin Durant is still a Net, and that won't change in the short-term future. "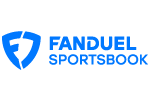 Established 2009
Must be 21+ to participate. T&Cs apply.
Then there was ESPN's Dave McMenamin reporting Durant's initial trade request might not have been about leaving but to spur the team to make some roster changes.
"There is a school of thought speaking to people around the league that they think the Kevin Durant trade request wasn't actually about him getting out of Brooklyn," McMenamin said on the Lowe Post. "It was about getting Kyrie Irving out of Brooklyn."
There's still plenty of time for something to change, but as it stands, the signs point to Durant returning to the Nets.
Must be 21+ to participate. T&Cs apply.
Other Favorites
Phoenix Suns +275
The Suns retained Deandre Ayton by matching the Indiana Pacers' offer sheet but might not have the trade assets the Nets would want with the Suns keeping Chris Paul and Devin Booker.
Toronto Raptors +400
Toronto has a core to get Durant, including All-Star Pascal Siakam, OG Anunoby and last season's rookie of the year, Scottie Barnes. But the Raptors have been adamant they won't include Barnes in a trade, which could be a dealbreaker.
Miami Heat +400
In addition to the Suns, the Heat were Durant's other preferred destination. A deal with the Heat depends on whether the team will include Bam Adebayo in a trade package, but Miami has made it known it prefers to team Durant with Adebayo and Jimmy Butler.
Be first to get our exclusive offers!
Join today to stay up to date on your states gambling news and offers.