What Team is the Favorite to NBA Land Free Agent DeAndre Ayton?
© USA Today
James Harden and Kyrie Irving have dominated the NBA Free Agency headlines this offseason. Both players have until Wednesday to decide on their player options.
But the top restricted free agent is still Phoenix center DeAndre Ayton. The Suns could have extended Ayton last fall but elected not to.
Now, to retain Ayton, the Suns will have to match a max-type offer sheet in restricted free agency if they can't work out a sign-and-trade deal.
Ayton's role and effectiveness remain a bit of a question. He was solid in the regular season, averaging 17.2 points and 10.2 rebounds while making 63.4% of his shots.

Established 2012
Must be 21+ and in a legal betting state to participate. T&Cs apply. Gambling Problem? Call 1-800-GAMBLER
But Ayton was inconsistent in the postseason and was a nonfactor in the Suns' Game 7 loss to the Dallas Mavericks. He played just 17 minutes with Phoenix head coach Monty Williams explaining Ayton's limited role was due to an "internal issue."
It remains to be seen if Ayton can be a long-term effective post presence, or if his inside-oriented game is just not suited to the wide-open matchups of today's NBA. He also could just be a byproduct of playing with elite guards such as Chris Paul and Devin Booker, meaning the Suns could find him replaceable considering the max deal he could demand.
DraftKings Sportsbook has odds listed for Ayton's next team. To help out with your NBA betting, here is a rundown of the favorites.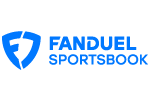 Established 2009
Must be 21+ to participate. T&Cs apply.
Phoenix Suns +100
For all the concerns about Ayton's efficacy going forward, the team who might be best suited and understand how to utilize him could be the Suns.
Just two years ago he averaged 14.7 points and 12 rebounds in the NBA Finals to the Milwaukee Bucks. As disappointing as the loss to Dallas was, Ayton averaged 20.5 points and 9.8 rebounds in the previous series win over the New Orleans Pelicans. It's not too much to say the Dallas issues could be blown a bit out of proportion.
Speaking with reporters, Phoenix general manager James Jones appears keen on bringing Ayton back.
"DA remains a big part of what we do," Jones said. "He's a free agent, so we'll talk about free agency when the time comes."
Must be 21+ to participate. T&Cs apply.
Detroit Pistons +200
Rumors swirled around the league that the Pistons would look to add Ayton and speed up their rebuilding process. But that may have changed after Thursday's NBA Draft.
The Pistons landed Purdue dynamic guard Jaden Ivey at No. 5 and then went on to secure Memphis center Jalen Duren in a trade with the Charlotte Hornets who took Duren at No. 13. Duren is one of the top rookie center prospects coming out of the draft and has similar athleticism and size traits as Ayton. Detroit landing both Ivey and Duren could dissuade them from pursuing Ayton.
San Antonio Spurs +900
The Spurs built a winning tradition behind bigs such as David Robinson and Tim Duncan, and DraftKings apparently believes they could be in the market for Ayton, too.
San Antonio could offer center Jakob Poeltl in a sign-and-trade deal with Phoenix. There have not been as many reports about the Spurs' interest in Ayton, which is why this prop bet is +900, but the team has the personnel to make it at least intriguing for the Suns.
Must be 21+ to participate. T&C apply.
Best Bet
Phoenix Suns +100
Even if Ayton decides to leave, the Suns could match the offer and retain Ayton.
Jones has been adamant about maintaining the championship-caliber core going forward, and Ayton is a vital piece to the team. Add in the Pistons' reported waning interest, and it makes sense to go with the favorite here.
Be first to get our exclusive offers!
Join today to stay up to date on your states gambling news and offers.