How To Bet On NFL Quarterbacks for the 2023 NFL Draft
© USA Today
The NFL Draft is a fun experience, but betting on aspects of the draft can be an adventure. This draft is no exception, with many options and some tough-to-evaluate players. There are lots of questions continually. Who is going to be the first quarterback taken? Will they be the number one pick? Who will be a surprise?
Let's quickly get to work and get you ready to bet on the NFL draft and quarterbacks.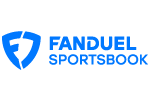 Established 2009
Must be 21+ to participate. T&Cs apply.
NFL Draft Betting: Quarterbacks
A few months ago, betting the house on Bryce Young to go first would have been considerably profitable. This is because C.J. Stroud was an easy favorite. Times have changed, however. Young is currently a -450 favorite to go No. 1 in the draft and Stroud's number has lengthened to +320.
Quarterbacks dominate the betting boards currently. The first four choices to be picked No. 1 in the draft are from the signal-caller position. Will Anderson is the first non-quarterback at a staggering +15000.
NFL Draft Players Falling From Projections
The belief is that even though Stroud could go for the No. 2 pick at +120, he could fall from projections. For all his attributes, Stroud concerned a few scouts with his performance against Michigan.
Another quarterback that might fall a bit is Anthony Richardson. Some are fascinated with the Florida passer. Some are not. The same can be said about Will Levis, who could go in the Top 10. Now dropping several spots is not terrible, but it is below their projection. Levis, by the way, is -500 on DraftKings to go in the Top 10. Do not take the bait.
Why are we a little low on Richardson and Levis? That is simple. Skills are there with both players, but mistakes and errors are frequent with signal-callers this raw. On Levis's end, it would be a massive undertaking to counteract some of his tendencies and decision-making.
Quarterbacks are Hard To Evaluate in this NFL Draft
The one quarterback who seems to be driving pundits nuts in their evaluations is Hendon Hooker. Honestly, Hooker is being projected mainly in the second round. There is definite first-round talent in him. Again, many say the same things. He needs the right fit with the right offensive coordinator.
Some teams could move up to acquire Hooker as well. Do not be surprised if the Tennessee standout moves up higher into the second or later first-round mix. He is a point-and-shoot quarterback, but Hooker has athleticism which should allow him to learn progressions. Also, his mental insight will enable him to negotiate through dirty pockets better.
Watching For NFL Draft Trades And Pleasant Surprises
Early on, the chances that the Tennessee Titans could move on are pretty high, but not for Hooker. It seems their brain trust is enamored with Florida's Richardson. However, don't sleep on Levis. He visited the Titans recently.
Someone may take a shot at Jake Haener. Most projections have Haener hemmed into the middle rounds, but where does he go? He can play a pro-style offense and impact the NFL early on the right team. Jaren Hall, from BYU, also may make a little noise, but not on the level of Haener.
Finally, Aidan O'Connell is the one many teams covet outside the first round. He has accuracy, intangibles, and intelligence. The Purdue quarterback is polished enough to move up, depending on how the early rounds play out.
With his versatility, some believe Dorion-Thompson Robinson could become more of a gadget player for teams. Time will tell, but he would be quite a project.
Be first to get our exclusive offers!
Join today to stay up to date on your states gambling news and offers.