Pittsburgh Steelers at Kansas City Chiefs Betting Analysis and Predictions
© USA Today
The possibility of Pittsburgh quarterback Ben Roethlisberger extending his illustrious NFL career another week with a win over the No.2-seed Kansas City Chiefs appears to be remote but is a must-watch game for even the casual NFL fan.
Must be 21+ and present in AZ. T&Cs apply.
Steelers Downplaying Chances vs. Chiefs
All week, Steelers coach Mike Tomlin and Roethlisberger played the NFL betting underdog card well and at times seemed more like a Bill Belichick pre-playoff game press conference than anything else.
Roethlisberger repeated reports all week that he and his Steelers teammates were the 14th-ranked team of the 14 playoff teams and "We probably are not supposed to be here... we are double-digit underdogs, too."
Must be 21+ to participate. T&C apply.
Tomlin focused on how his team was dismantled 36-10 by the Chiefs in Week 16 and failed to cover the spread as 10-point underdogs. Now, three weeks later, they are installed as 12.5-point underdogs and a 46-point total.
Pittsburgh's Silver Lining Against Kansas City
The Steelers are not the worst NFL betting odds team of the 14 playoff teams, as that certainly goes to the Philadelphia Eagles, who are 0-6 straight-up (SU) and 1-5 against the spread (ATS) against teams in the playoffs.
The Steelers are 2-5 SU and ATS against playoff teams. The Tennessee Titans, the No. 1 seed, who earned the coveted bye, were 4-3 SU and 2-5 ATS and were outgained by 341 yards against playoff teams. So, the statistics involving teams in the playoffs and how they did against each other have to include the injury reports for those games.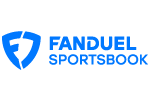 Established 2009
Must be 21+ to participate. T&Cs apply.
The Steelers' pass defense ranked eighth in the NFL, allowing 215 passing yards per game. No defense will shut down the Chiefs, but containing them and forcing field goals is a recipe to stay competitive and have a shot at the upset.
Another positive matchup advantage for Roethlisberger and the Steelers offense is that the Chiefs' weakness is in their secondary. They rank 27th, allowing an average of 251 passing yards per game.
If you are a Steelers fan, you are about to get supporting analytical evidence that you have a puncher's chance. This moneyline betting system has earned a 56-52 SU record over the past five seasons, including playoff games, and has averaged a whopping +190 underdog wager that has made the Dime Bettor ($1K per bet) a $52,000 profit.

Established 2012
Must be 21+ and in a legal betting state to participate. T&Cs apply. Gambling Problem? Call 1-800-GAMBLER
Road Teams vs. Favorites
We will be on road teams using the moneyline facing a strong offensive team that is averaging at least 24 points per game and is coming off a win of not more than six points. In their regular-season finale, the Chiefs defeated the Denver Broncos 28-24 at Mile High Stadium.
These moneyline betting systems that hit between 45 and 55% and average a +175 or greater underdog wager are in my data repository named Blackjack Angles, drawing on the world's most popular casino game.
Must be 21+ and present in AZ. T&Cs apply.
In a casino, you get paid even money for your wins and we played 108 hands of Blackjack and won 56 hands, as the system above has done, a $400 profit would be earned. However, we are getting paid $190 for every $100 bet won with this betting system. No casino ever will pay you +190 for each winning hand played, but this betting system does pay you off in that manner.
Prediction: Steelers vs. Chiefs
Steelers plus the points and a sprinkle on the moneyline just in case Roethlisberger is not yet ready for the golf course.
Be first to get our exclusive offers!
Join today to stay up to date on your states gambling news and offers.