NHL Picks: Maple Leafs Will Provide Big Test for Penguins
Last Updated:
Oct 4th, 2023
© USA Today
The NHL has four games on this Friday's schedule. It is almost the weekend. One of the contests includes the Toronto Maple Leafs and an old Southeast Division rivalry reborn in Washington.
Friday's edition features that and a little more, so let's get you ready for your NHL betting.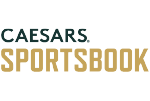 Established 2013
Must be 21+ to participate. T&Cs apply.
What Went Wrong Thursday
Ottawa came close to winning in regulation against New Jersey but could not finish the deal.
Akira Schmid, New Jersey's fourth-string goalie, held the fort as the Devils scored late in overtime to extend Ottawa's losing streak. It was not a bad night, but Ottawa stung a lot.
Some things did go right, though.
What Went Right Thursday
American sports bettors had to be happy with the Colorado and Carolina Pucklines covering. Even the Overs in Carolina, Colorado, and New Jersey crossed the proverbial finish line.
Thanks to Nathan MacKinnon, who had nine shots through 40 minutes and two points. That helped us cash out two props alone. Boston and Calgary went to the Under while the Bruins covered the -1.5 goals.
Remember to tail us on social media for weekend picks. The goal is to take advantage of the schedule and its quirks.
Pittsburgh Penguins at Toronto Maple Leafs
The Maple Leafs have to feel better after winning three straight games. Pittsburgh defeated the Washington Capitals earlier in the week, but the Maple Leafs seem to handle their issues better. Or was the calendar switching to November?
This will be quite a test for the Penguins. Pittsburgh is still 5-6-2 with just a +1 goal differential. While the offense is still lethal at times, it has been inconsistent. The same can be said for the defense and goaltending, too. Their special teams have been slightly below average, with a penalty kill somewhat higher than 75%.
It was warned that keeping the core had its cost. Pittsburgh is one of those that need better-than-average goaltending. Even the power play is below 19%.
With Jake Guentzel, Sidney Crosby, Evgeni Malkin, and Kris Letang on the roster, this was not supposed to happen. Both teams are on the front end of a back-to-back. While Erik Kallgren is confirmed in goal, Tristan Jarry is only projected. Keep an eye out to see what Mike Sullivan does here.
So, the Over is entrenched around -115 for 6.5 goals. This looks less and less likely to move, barring something unforeseen. John Tavares is carrying Toronto right now and is up to eight goals on the season. Despite a tough late loss to Vegas, the Maple Leafs are starting to show signs of that team who set a franchise record in points last year.
Tampa Bay Lightning at Washington Capitals
Here is the Southeast Division rivalry. Both teams are different from a couple of seasons ago. Injuries and poor play have them trying to hold on. Seven regulars are out of the lineup, dropping Washington below .500.
The Lightning is just a little better. They are above .500 but lost a challenging game against the Edmonton Oilers. Tampa is losing more games like this than it has over the past several seasons. Tampa Bay still could use the return of Anthony Cirelli. When does Andrei Vasilevskiy get on a hot streak? It's a great question.
There are some solid wagers to consider in this clash. Bet small and think smartly. Setting up for Saturday is essential here.
Some Picks And More To Chew On
Tampa Bay and Washington Over 6.5 goals at -105
Seattle Moneyline at +105
Dallas Puckline at +115 (Pass if this goes any lower)
Dallas in regulation at -140.
Good luck, and once again, thanks for reading! We will have a few more plays on social media as conditions warrant.
All odds today come from BetMGM.
Be first to get our exclusive offers!
Join today to stay up to date on your states gambling news and offers.