Betting On the First Super Bowl Commercial and Other Novelty Bet Options
For Sunday's Super Bowl, there are cross-sport prop bets, and I would like to share with you some of the limited prop bets I'm going to take to the window and bet with pizza-sized money wagers.
I use the term pizza money bets to remind us that prop bets should be made with spare change. A pizza can cost anywhere from $10 to $20 on average, depending on where you live. So, keep that in mind when betting on prop bets because they can add up in a hurry if you do too many of them.

Established 2018
Visit BetMGM.com for T&Cs. Must be 21+ and physically present in NY only. New Customer Offer. All promotions are subject to qualification and eligibility requirements. Rewards issued as non-withdrawable bonus bets. Bonus bets expire in 7 days from issuance. Please gamble responsibly. Gambling Problem? Call (877-8-HOPENY) or text HOPENY (467369).
One of the prop bets I really like in the cross-sport section on the Caesars Sportsbook betting boards is the one in which who will have more.
Football vs. Other Sport Props
You have a choice between the total rushing yards of Cincinnati's running back Joe Mixon or the winner of the Waste Management Phoenix Open PGA event and his final-round score. I will bet that Joe Mixon's rushing yards will be higher than the final round score of the golf tournament.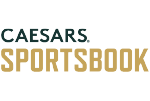 Established 2013
Must be 21+ to participate. T&C apply.
Every year, we see the NBA represented in the cross-sport prop that opportunities. This year we have which will be higher: LeBron James total points scored in the Lakers vs. the Warriors game on Saturday or the longest reception made by Cooper Kupp?
With the Lakers playing so poorly of late, I like the longest reception made by Kupp to be higher. And for more fun, a third cross-sport prop bet I'm making is that I'm taking Warriors' guard Steph Curry's points, rebounds and assists to be higher than the number of yards of the longest completion made by Cincinnati quarterback Joe Burrow.
Must be 21+ and in a legal betting state to participate. T&Cs apply. Gambling Problem? Call 1-800-GAMBLER
Betting the Commercials
And for fun I will take the first commercial to play to be a Budweiser ad at +170. OK, that's it.
What product will be the first commercial?
Budweiser +170
Bud Light Next +200
Michelob Ultra +400
Cutwater Spirits +450
Bud Light Seltzer Hard Soda +600
Michelob Ultra Organic Seltzer +700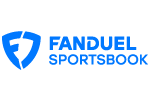 Established 2009
Must be 21+ to participate. T&Cs apply.
Halftime Show? You Can Bet on The Halftime Show?
But hold it right there. I see another one. I will bet $10 to win $120 that during the halftime show, the color of Snoop Dogg shoes will be green.
What color will Snoop Dogg's shoes be at the halftime show?
Blue +220
White +200
Yellow/Gold +350
Black +500
Grey/Silver +750
Green +1200
Purple +1200
Orange +1400
Red +1400
Pink +1800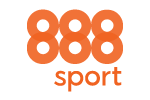 Established 1997
Must be 21+ to participate. T&Cs apply.
One More Game Related Pick
OK, just one more. I see here, Will there be a flea-flicker attempt in the game? I will bet my $10 on yes +245.
So, I was kidding around a little bit here, but you can see how the total amount of your financial risk can build very quickly and many times without even noticing it.
Remember, once the bet is placed it cannot be canceled so be careful to wager with your head and not over it. And may the wins be yours.
Be first to get our exclusive offers!
Join today to stay up to date on your states gambling news and offers.