Merriman: Bills are Most Complete Team in NFL and Staff Outcoached Belichick Last Week
Former NFL Pro Bowler Shawne Merriman is back to give his thoughts on the wild card round of the playoffs and give his picks for this weekend's games to assist in your NFL betting.
We discuss the key matchups for each of the divisional round games, the Dallas debacle, and the keys to stopping Kansas City quarterback Patrick Mahomes.
Gambling problem? Call 1-800-GAMBLER (CO, DC, IL, IN, LA, MD, MS, NJ, OH, PA, TN, VA, WV, WY) Call 877-8-HOPENY or text HOPENY (467369) (NY). Must be 21+ to wager. Please Gamble Responsibly. Call 1-800-NEXT-STEP (AZ), 1-800-522-4700 (KS, NV), 1-800-327-5050 (MA), 1-800-BETS-OFF (IA), 1-800-270-7117 for confidential help (MI). Visit BetMGM.com for T&Cs. US promotional offers not available in NV, NY or ON.
Cowboys Were What We Thought They Were
Gambling.com: In a weekend filled with blowouts, the only late-game drama we had was the San Francisco 49ers edging the Dallas Cowboys. What was your reaction to Dallas being the only favorite to lose?
Shawne Merriman: I mean, the Cowboys kind of lived up to what everybody thought they were: inconsistent. That's really what it came down to. I think it was a defining moment for (Dallas quarterback) Dak Prescott, too. He got a huge contract and there was a lot of talk on whether he deserved to get that contract or not, but it was a defining moment for him and he just didn't live up to it.
GDC: There's talk of Dallas making a head coaching change. Would you like to see them keep Mike McCarthy or do you think they need a different voice there?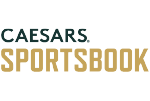 Established 2013
Must be 21+ to participate. T&C apply.
SM: McCarthy's biggest problem is he has no accountability. What happens when you have no accountability at the top, it trickles down to the rest of your team. Every great coach that I played for, whether it was or wasn't his fault, will come right to the podium and say, "This is on me. This is on the coaches because we didn't prepare them correctly." When you don't take accountability as a coach, it echoes to the locker room and it echoes to the front office and it ultimately echoes through the fanbase.
Tom Brady and Bucs Look Strong
GDC: The Tampa Bay Buccaneers started their title defense with a dominant win over the Philadelphia Eagles. What was your biggest takeaway from Tampa's performance?
SM: It was expected. It was expected for them to beat Philadelphia badly. One thing I like about the Eagles is their future is bright, man. They got (wide receiver) DeVonta Smith and they got some guys there with a bright future. Jalen Hurts got another year under his belt as a full-time starter. If I'm an Eagles fan, I'm happy about where this team is going, even though they got beat by Tampa Bay.
Established 2012
Must de 21+ to participate. T&Cs apply.
Bill Belichick Outcoached in Patriots' Loss
GDC: Surprisingly, we saw the Buffalo Bills put away the New England Patriots with ease. What did you like about your former team coming out right away and establishing dominance?
SM: For the first time in a long time, I think we saw (New England head coach) Bill Belichick get outcoached. It seemed like the Patriots never woke up. The Bills had their foot on the gas and never let up. They came out and just looked ready and the Patriots were not. Early on, it seemed like the Bills were already in mid-game form, already warmed up and mentally and physically readily prepared. They were moving a lot faster and energy was a lot higher. Then the Patriots just never woke up.
Kansas City Looks Like Kansas City
GDC: We saw the Kansas City Chiefs explode on offense after a slow start. How dangerous are they when they have that type of explosive potential?
SM: It's two things, right? The Chiefs have taken until the second half of the season to get back what they've been doing. That's first and foremost. And we talked about players playing better in the second half of the season. Great playoff teams were playing better as we got closer to the playoffs, and we've seen what they turned into as we got closer to the playoffs.
Big Ben (Roethlisberger), you know, happy retirement. He will go down as one of the best quarterbacks to do it. He will be a Pittsburgh Steelers legend. I loved to compete against him, but it was time. They need a mobile, young quarterback at that position in order for them to get back to dominating that division.
Roaring Rams Rout Cardinals
GDC: The Los Angeles Rams blew out the Arizona Cardinals on Monday Night. What impressed you about their form? Also, what was your reaction to Arizona safety Budda Baker being injured after the hit by Los Angeles running back Cam Akers?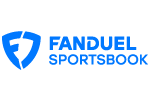 Established 2009
Must be 21+ and present in OH. Gambling Problem? Call 1-800-GAMBLER
SM: If the Rams play with that type of intensity for the rest of these playoffs, they will end up in the Super Bowl.
People were talking about Baker being knocked out, but I didn't know if he was knocked out or not. My rookie season, I knocked out Priest Holmes and I celebrated over him because I didn't know how bad the injury was. Still, to this day, I regret that. I think about it sometimes. I didn't know he was knocked out and unconscious at the time. I didn't know because I was just caught in the moment celebrating.
And I looked at the same exact thing on Monday. They said Cam Akers was celebrating or talking shit, and I was thinking, I don't know if he knew how bad the injury was at the time because I didn't even know in my situation. Even though I didn't do anything purposely at the time, your adrenaline is so high. I remember coming over to the sideline, and I didn't even know Priest was out until (head coach) Marty Schottenheimer grabbed me by the facemask and told me, "Great hit, but don't forget that this guy's family is watching."
Must be 21+ to participate. T&C apply.
So, Monday was like a flashback watching that game. People saying Cam was celebrating, but everything's over-scrutinized now, so I don't know if he did or didn't, but I had a flashback at that moment where I celebrated over Priest Holmes and it was unintentional. I didn't even know how bad the injury was.
NFL Divisional Round Predictions, Picks
Here are Shawne's picks for the divisional round of the playoffs. All moneyline odds are from DraftKings Sportsbook.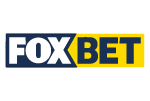 Established 2019
Must be 21+ to participate. T&Cs apply.
Cincinnati Bengals (+160) at Tennessee Titans (-190)
SM: If (Tennessee running back) Derrick Henry is back, whether he's effective or not doesn't matter, it's the fact you got to play him like he's going to be effective. This is a tough matchup, but I'm taking the Titans.
They will have to stay in (Cincinnati quarterback) Joe Burrow's face. He's a great player, man. The way you take the offense away from them is a pass rush. Any great quarterback, even if you're not sacking them, he has to throw off-balance, and you can't have him step up into passes and can't have time to throw. If Tennessee does that, that's going to eliminate the balls to Ja'Marr Chase right away.
Gambling problem? Call 1-800-GAMBLER (CO, DC, IL, IN, LA, MD, MS, NJ, OH, PA, TN, VA, WV, WY) Call 877-8-HOPENY or text HOPENY (467369) (NY). Must be 21+ to wager. Please Gamble Responsibly. Call 1-800-NEXT-STEP (AZ), 1-800-522-4700 (KS, NV), 1-800-327-5050 (MA), 1-800-BETS-OFF (IA), 1-800-270-7117 for confidential help (MI). Visit BetMGM.com for T&Cs. US promotional offers not available in NV, NY or ON.
San Francisco 49ers (+205) at Green Bay Packers (-255)
SM: Packers. The great thing for the 49ers is they made the winning plays against Dallas, but it's time for them to go home. I do like (quarterback) Jimmy Garappolo and how he's handled the situation with the team drafting Trey Lance. I thought it was going to be a lot of drama there and there hasn't been. He's handled it like a professional.
With someone as explosive as San Francisco wide receiver Deebo Samuel, you can put them anywhere. When you talk about keys to the game, you find out where he is and you take them off the board immediately — whatever you have to do. He's so dangerous, that's why they do so many things with him because he will just sit around if you want to double team him, or they will give help over the top or they will make sure they always have two people on him. That's why they move him around to different spots because he's so explosive and they got to get him the ball.
If you're an away team, you have to dread playing at a place like Lambeau Field at this time of the year. In front of that crowd, with this team, it's a perfect storm for those three things that as an opponent, you just don't want to be in that situation.
Must be 21+ to participate. T&Cs apply.
Los Angeles Rams (+135) at Tampa Bay Buccaneers (-155)
SM: I can't see the Rams beating Tampa right now. I think they play great at home, but I can't see it at Tampa. If they were at home, it's a different story seeing how they play differently with the energy of the home crowd. But I can't see them going into Tampa Bay and beating them.
GDC: We saw Tampa Bay have injuries to center Ryan Jensen and right tackle Tristan Wirfs in the win over the Eagles. How important is it to have a healthy line against the Rams' pass rush?
SM: At any point in time, this is the worst game for them to have any interior problem because Aaron Donald is there. I almost in a sense would rather Tom Brady or someone be missing from this game before you have a second or third-string guy block Aaron Donald. He can just ruin the whole thing for you.
Established 1948
21+, terms apply, 1800-GAMBLER
Buffalo Bills (+105) at Kansas City Chiefs (-125)
SM: I'll take the Bills. They're the most complete team in football. There's nobody in football right now who is better on the field in all three phases of the game.
Last year in the AFC Championship at Kansas City, I don't think Buffalo was ready. I'm not talking about physically ready. I don't think they were ready for the moment. I don't think Josh Allen was ready for the moment. They're embracing everything now, which they did not do last year in the playoffs. It was a different feel. They feel comfortable being there. Last year, it was more of a wow, we made it. This year, it's like they know they belong there.
They'll have to not let Patrick Mahomes extend plays. When they extend plays, you know Travis Kelce and Tyreek Hill are going to get open. Mahomes has to throw on time, every time and not let him get outside the pocket and extend plays. That's where he does most of his damage.
Be first to get our exclusive offers!
Join today to stay up to date on your states gambling news and offers.