NFL Ambassador Shawne Merriman Breaks Down Rams-Bengals Matchup in Super Bowl LVI
Former NFL Pro Bowler Shawne Merriman is back to break down Sunday's matchup between the Los Angeles Rams and Cincinnati Bengals to get you prepared for your Super Bowl betting.
Merriman also discusses other major storylines such as Tom Brady's retirement, where Aaron Rodgers will play next season and gives some of his thoughts on next season.

Established 2018
Visit BetMGM.com for T&Cs. Must be 21+ and physically present in NY only. New Customer Offer. All promotions are subject to qualification and eligibility requirements. Rewards issued as non-withdrawable bonus bets. Bonus bets expire in 7 days from issuance. Please gamble responsibly. Gambling Problem? Call (877-8-HOPENY) or text HOPENY (467369).
Bye Bye Brady
Gambling.com: Before we get to the Super Bowl, let's recap some of the major storylines this season and look ahead to next year. Tom Brady officially announced his retirement. Were you surprised?
Shawne Merriman: Not really, because you get that far late in the season, and he's on a short-term contract anyway because he's not sure how long he will play, and he's not sure it's going to be the same team coming back. So now you got a small rebuilding process, and at his age, it's tough to do that again.
You already won a Super Bowl for the organization. You played at an elite level at that age, so there's nothing more to do. He's saying not to rule out a return, but I don't see a scenario where Tom Brady comes back and plays. There's nothing more for him to do in the game.
Aaron Rodgers Sweepstakes Begins
GDC: Where do you think Aaron Rodgers plays next year?
SM: I think Aaron Rodgers ends up in Denver, and I think the AFC West becomes the most competitive division in football. I also think that John Elway will have a hand in it. And I think because they're up for sale and Peyton Manning's group is involved, so there are a lot of moving parts that make it really appetizing for him to go there.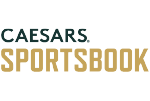 Established 2013
Must be 21+ to participate. T&C apply.
Surprise, Disappointment of the Season
GDC: What was your biggest surprise and biggest disappointment this season?
SM: Cincinnati is the biggest surprise. We knew they'd be good because Joe Burrow is back and healthy, but if anyone said at the beginning of the season they thought Cincinnati would go to the Super Bowl, they're lying. They're the biggest surprise. The biggest upset was Green Bay.
What to Look For in 2023
GDC: What is your prediction for next season, and what is your take on the Los Angeles Chargers going forward?
SM: I think the Chargers come back and revamp. I think they'll probably take the division next year. I think they bring in some key pieces on defense this upcoming season, and I think they revamp what they're doing with the defense. They're going to be extremely dangerous with Justin Herbert there.
I think that there are going to be a lot of moving parts in Dallas. I think that if it happens again with what happened with the Cowboys this year, I think Dak Prescott is gone. I think Dak is out of there. They will see the ceiling that he's hit with the organization, and he may not be the guy that gets them to a championship.
Must be 21+ and in a legal betting state to participate. T&Cs apply. Gambling Problem? Call 1-800-GAMBLER
Breaking Down Super Bowl LVI
GDC: Now on to the Super Bowl. What are your thoughts on the matchup?
SM: For Cincinnati to be here is an incredible job by them. You don't get a pat on the back for getting there or whatever, but this is an organization that hadn't been to the playoffs in 31 years, let alone a situation like this. And it's all a credit to Joe Burrow and Ja'Marr Chase and Joe Mixon for running the ball.
GDC: We've seen the Rams go all in with the signings and trades. What's your reaction to them being able to succeed with those moves?
SM: If they win a Super Bowl, it'll be the biggest in-season trades ever in the history of the NFL. You bring in two guys, three really major components. Bringing Matthew Stafford in from the start before the season, then in-season trades with Von Miller and Odell Beckham Jr. They're a huge part of why they're there. For General Manager Les Snead, it could be one of the greatest moves in NFL history.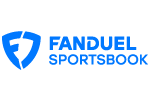 Established 2009
Must be 21+ to participate. T&Cs apply.
GDC: Both Burrow and Stafford are making their Super Bowl debut. What do you expect from them?
SM: I think individually, Joe Burrow is going to play better. I think Joe Burrow is going to have the better game. Collectively, Matthew Stafford is going to get the credit and pats on the back and ultimately looked at as the winner if the Rams win. But individually, I still have Joe Burrow having a bigger game than Matthew Stafford. The Rams just have too many pieces.
GDC: This is Sean McVay's second Super Bowl as a head coach. Is there any kind of advantage for him having gone through this process already once before?
SM: I want to take it back to him coming in in the first place. At the time, he was the youngest coach in the history of the game. After he was brought in, look at the way the NFL has gone around with younger coaches. He kind of set the mold for these younger coaches to be in this position, and if he goes out and wins a Super Bowl, watch how much younger the entire NFL gets.
Must be 21+ to participate. T&Cs apply.
GDC: How will the Bengals offensive line hold up against the Rams pass rush?
SM: That's where the game will be won or lost. You know Aaron Donald will get back there and create havoc. And when he requires those double teams, the reason Von Miller had the highest grade as a defensive player in the playoffs is because Aaron Donald is getting double-teamed. He's getting pressure on the interior, and Von Miller is just running around and getting sacks and putting pressure on the quarterback. That's the reason. I always said this, and this is why I give so much credit to the guys I played with on the interior, when they get that much attention, you leave guys like Von Miller one-on-one with someone on the edge.
GDC: Cincinnati's defense has come up with key interceptions in each of its three playoff wins. How do you see the Bengals defense matching up with the Rams offense?
Must be 21+ to participate. T&Cs apply.
SM: We know they can get turnovers, but Cincinnati's defense will have to stop Cam Akers. They have to make the Rams throw the ball, get the ball out of Stafford's hands and stop Cam Akers. We talked about it a few weeks ago, but I still don't feel like Cam Akers gets enough credit. When he starts to go and run the ball, that's going to get Cooper Kupp and Odell Beckham wide open. They have to stop Cam Akers early, or it's going to be a long, long day for them.
Super Bowl LVI Pick
GDC: Who wins Super Bowl LVI?
SM: I have the Rams winning. For one, I think they will find a way to neutralize Ja'Marr Chase. I'm looking at the matchup between him and Jalen Ramsey. In my opinion, that will be the game within the game. If they can neutralize Ja'Marr Chase, then this game isn't going to be close. I'm sure they will beat him one-on-one and let them go at it. I'm going to be watching them as much as I watch the entire game because if they can neutralize Ja'Marr Chase, the Bengals don't have much.
GDC: Who is your pick for Super Bowl MVP?
SM: I think Aaron Donald is going to be Super Bowl MVP. Looking back at the Bengals giving up nine sacks, I think at some point in time, they will have to pick their poison with Von Miller or Aaron Donald, and they can start chipping on the edge, but there's nothing they can do interior-wise to really stop Aaron Donald. You can only hope for him to not cause as much havoc.
Be first to get our exclusive offers!
Join today to stay up to date on your states gambling news and offers.