Will NY Real Money Slots Become Legal with the Online Gambling Launch?
© PA
Real money online slots should be a formality in the Empire State now that New York online sportsbook apps are legal, right?
Possibly, but it's not a formality. The U.S. legal landscape isn't cohesive. Certain states offer sports betting and online casino gaming, others only offer betting.
We know that New York's neighbor, New Jersey, offers sports betting, casino gaming, and poker. Therefore, if proximity has any bearing on politics, New York's lawmakers will legalize online slot gaming.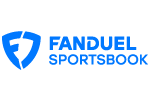 Established 2009
Must be 21+ to participate. T&Cs apply.
Admittedly, the odds against online slots being available in New York at some point may not be very long. However, we can't say for sure. What we can say with a degree of confidence is that any changes won't be immediate. We only have to look at the history of gambling regulation in New York to see why that's a good bet.
For example, a betting bill was first introduced in New York in 2009. However, it wasn't until 2013, when voters approved the creation of four commercial casinos, that sports betting found a home in New York. It then took five years for the state's commercial casinos to be built and, in turn, offer betting.
The advent of online betting didn't take quite as long to materialize. However, it was far from a quick or efficient process. With that being the case, we can be fairly certain that online slots are unlikely to be available in New York before 2023. Of course, anything can happen, but it's probably a long shot.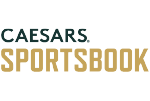 Established 2013
Must be 21+ to participate. T&C apply.
It's All About the Money
If we accept that New York online gambling sites could offer slots in the future, the question becomes: how and why?
Money will almost certainly be a factor in whether or slot games are legalized. We already know that, as a state, New York wants a significant stake in the online betting industry. Licensed sportsbooks have to pay 51% tax.
We also know that the move to set up four commercial casinos was designed to boost the economy. With New York hurting because of COVID-19, regulated online gaming could provide a much-needed cash injection.
What we can't ignore are New York's tribal gaming entities. We've seen how disputes between lawmakers and tribes in California have stifled progression. If the tribal gaming entities in New York feel as though their business is under threat from online slots regulations, they may resist. Therefore, the will need to be a level of parity in any online casino laws passed within the state.
However, when you weigh up the potential online slots have, the omens are positive. However, it's far from a done deal and there are stumbling blocks that could hamper the evolution of New York's gambling economy. That makes any changes unlikely in 2022, but don't be surprised if online real money slots are available in New York in the near future.
Established 2012
Must be 21+ and in a legal betting state to participate. T&Cs apply. Gambling Problem? Call 1-800-GAMBLER
Be first to get our exclusive offers!
Join today to stay up to date on your states gambling news and offers.