NFC and AFC Championship Games Betting Analysis, Prediction
© USA Today
A full examination of the NFL's version of the Final Four illustrates clearly that the two remaining NFC teams, the San Francisco 49ers and Los Angeles Rams, are both better than the two remaining AFC teams, the Cincinnati Bengals and the Kansas Chiefs.
According to the markets I've researched, the Chiefs are the NFL betting players' choice at +107 to win the Super Bowl LVI.
Established 2018
Visit BetMGM.com for T&Cs. Must be 21+ and physically present in NY only. New Customer Offer. All promotions are subject to qualification and eligibility requirements. Rewards issued as non-withdrawable bonus bets. Bonus bets expire in 7 days from issuance. Please gamble responsibly. Gambling Problem? Call (877-8-HOPENY) or text HOPENY (467369).
The Rams at +181 are the choice to defeat the 49ers, priced at +390, and advance to play the Chiefs in the Super Bowl. The Bengals are lined at a long shot puncher's chance +750.
Based on my predictive models, the Rams are the best of the remaining four teams, then the 49ers, Chiefs, and Bengals.
The Rams and 49ers are 1-2 in the overall NFL rankings. The Chiefs and Bengals are ninth- and 10th-best, respectively. So, betting the Chiefs provides negative value lined at +107, while the 49ers are by far the best value bet at +390 to win the Super Bowl XVI.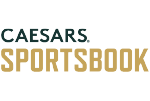 Established 2013
Must be 21+ to participate. T&C apply.
Who is the Best QB Remaining?
An assessment of the respective field generals reveals a bit of surprising analytical evidence. In playoff games, the Chiefs' Patrick Mahomes leads the other three quarterbacks with a 107.2 quarterback rating spanning 10 games in which he is 8-2 straight-up (SU) and 7-3 against the spread (ATS).
Next is the Bengals' Joe Burrow at 2-0 SU and ATS with a 101.4 quarterback rating. Rams veteran Matthew Stafford is third, at 2-3 SU, 3-2 ATS and has compiled a 66.90 quarterback rating. The 49ers Jimmy Garoppolo completes the list and is 4-1 SU and ATS compiling a 62.75 quarterback rating.
What does the History of the Championship Games Tell Us Who to Bet On?
Since the 1980 NFL season, there have been 82 Conference championship games. If you had picked the winners against the spread, you would have gone 70-11-1, good for 88% winning bets.
Must be 21+ and in a legal betting state to participate. T&Cs apply. Gambling Problem? Call 1-800-GAMBLER
This simple historical fact accounts for many of the reasons why I have posted an 18-5 ATS record in the past 23 Super Bowls. The winner has earned a 10-0 ATS record, including 7-3 over-under record over the last three seasons.
---
Recent Conference Championship Games, By the Numbers
| Year | Site | Team | Opp. | Pts | Opp. Pts | Line | Total | Win Margin | ATS Margin | O-U Margin |
| --- | --- | --- | --- | --- | --- | --- | --- | --- | --- | --- |
Top 7 Championship Angles You Need to Know
Over the past 10 playoff seasons, there have been 20 Conference Championship games and the underdog has won nine games.
Dogs of 4.5 or fewer points (San Francisco) have compiled a 7-5 SU and ATS record with the over-under sporting an 8-3-1 record.
Teams that scored 30 or more points (Kansas City and Los Angeles) in the Divisional Round go to post a 14-10 SU, 13-11 ATS record, with the over-under a solid money-making 16-8 for 67% winning bets.
Favorites that scored 30 or more points (KC and LA) have compiled a 9-5 SU record, 7-7 ATS, and highly profitable 10-4 over-under record.
Favorites playing with same season revenge (KC and LA) have gone 11-8 SU, 9-9-1 ATS, and a rock solid 13-5-1 over-under record.
The team with more wins (KC and LA) on the season is 16-12 SU, 12-16 ATS, and an over-under of 17-12.
Road teams off a road Divisional win are 8-15 SU, 10-13 ATS, and a 12-10-1 over-under.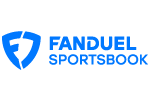 Established 2009
Must be 21+ to participate. T&Cs apply.
The NFC Championship Matchup
The naysayers will tell you that Garoppolo is too inconsistent to lead the 49ers to a championship in Super Bowl XVI. However, I tell you that he is playing at an elite level and perhaps at the best of his career.
With the win against the Packers in Green Bay in the Divisional Round, Garoppolo is now 13-7 SU and 15-5 ATS when installed as the underdog for his career. Moreover, when installed as a dog of 4.5 or fewer points, he has gone 12-2 ATS.
The storied 49ers franchise is playing in their NFL-record 17th conference championship game and every player on the 49ers roster is highly motivated to make themselves part of the winning tradition.
The 49ers have dominated the Rams in recent years, starting with six consecutive wins and 6-0 ATS between the 7's, which is lines between a 7-point favorite and 7-point underdog.
Here is a terrific betting algorithm that has earned an outstanding 33-12-2 ATS record, good for 73% winning bets over the last five seasons.
Bet on the underdog of 3.5 to 9.5 points that is coming off a game in which they committed no more than one turnover and are now facing an opponent coming off a game with a turnover margin of -2 or worse. Plus, if this matchup occurred from Week 15 through the playoffs, the dog is 7-1 ATS for 88% winning bets over the past five seasons.
Last, the 49ers home stadium is Levi's Stadium. Levi's is a registered trademark for Levi Strauss and their ticker symbol on the New York Stock exchange is LEVI, which is eerily close to Super Bowl LVI.
Looks like am leaning San Francisco 49ers and taking the points.
Be first to get our exclusive offers!
Join today to stay up to date on your states gambling news and offers.