Super Bowl Betting Picks: Philadelphia Eagles vs. Kansas City Chiefs
© PA
Super Bowl LVII
Philadelphia Eagles vs. Kansas City Chiefs
Feb. 12, 6:30 p.m. ET, FOX
State Farm Stadium, Glendale, Arizona
All that football played now comes down to one game played in two weeks. The fun part for bettors is watching the numbers bounce around like a ping-pong ball.
Technology allowed us to bet on hypotheticals, or pre-Super Bowl lines based on projected matchups. Before the AFC Championship game got too far underway, the Kansas City Chiefs were favored by as much as 1.5 points.
After Kansas City narrowly defeated the Cincinnati Bengals 23-20, the Philadelphia Eagles opened as a one-point favorite. Philadelphia advanced to the Super Bowl by easily defeating the San Francisco 49ers 31-7. After knocking out Brock Purdy and Josh Johnson, the Eagles ran their way to victory (44 carries, 148 yards, and four touchdowns).
Working On Those Early Line Moves
Again, those early line moves are fascinating to watch. When staring at multiple betting sites, red and green blinking colors fly everywhere. Numbers moved within an hour from 1 up to 2.5. Now, the good news is the Over-Under has stayed at 49.5. The moneyline wobbled from Even to as high as -135 for Philadelphia.
This does feel a little like the movement with the AFC Championship. However, the difference there was the Patrick Mahomes injury and several narratives. The difference here is that extra week. How will that impact the numbers? Will it eventually feature slower and more subtle shifts? That answer is probably.
Coach Nick Sirianni and Philadelphia will run, run, and run the ball some more. Jalen Hurts runs a variety of plays designed for the quarterback. Add Kenneth Gainwell, Miles Sanders, and Boston Scott to the mix. That gives Philadelphia multiple options. Kansas City and Philadelphia are pretty stout against the run yet are also vulnerable at times too.
The idea is to dive more into those numbers leading up to the big game.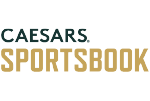 Established 2013
Must be 21+ to participate. T&C apply.
The Way Too Early Prediction
Naturally, many things can happen between now and Feb. 12. What has Kansas City learned from its missteps over the past two years? Will Philadelphia see a close game this postseason? While Kansas City has triumphed twice by a total of 10 points, the Eagles have not been challenged. Philadelphia outscored New York and San Francisco by a 69-14 count.
The Chiefs and coach Andy Reid are ready to give his former team a heck of a battle. No one would expect any less. By the way, the Under has now connected in six straight playoff games. That will be something to keep an eye on.
OK, back to the meat and potatoes. Based on the numbers seen now, who will cover for Super Bowl LVII? Kansas City has faced the adversity that Philadelphia has not yet. If the line stays around 2.5 points (BetMGM), the inclination is to side with the Kansas City Chiefs to cover. At +110, betting them to win outright is a reliable way too early pick.
Be first to get our exclusive offers!
Join today to stay up to date on your states gambling news and offers.