American Sports Bettors Gravitating Toward In-Play Wagers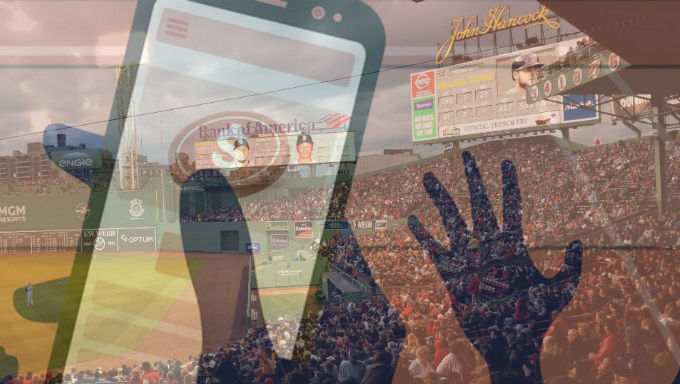 BOSTON – The American sports bettor has moved into an enviable position just more than a year since the Supreme Court repeal of the Professional and Amateur Sports Protection Act.
Even before wagering on games became legal in 15 states or jurisdictions and underway in eight, this new national demographic of potential customers was studied and analyzed by sportsbook operators and trade groups, feted by Sports Business Journal for its impending sway.
Where the bettor - specifically one outside of Nevada - was once stereotyped as a Baby Boomer-plus making picks through a local bookie or black market offshore website, their new-age counterpart had been identified as younger, within the target demographic of television networks, sports leagues and companies attempting to sell most anything.
They were groomed to quickly transition from years of fantasy sports play, expected what DraftKings CEO Jason Robins calls a "curated experience" over multiple screens and therefore had little interest of walking into an actual sportsbook. They would likely be much more interested in in-play bets than those that close before the first tip or pitch.
Gaming Industry Gearing for In-Play Rush
Sportsbook operators and professional sports leagues are investing resources both financial and intellectual, hoping to exploit those supposed truisms. Data gleaned from the fruitful New Jersey mobile market has buttressed their belief a year and a few weeks post-PASPA. And provided pleasant surprises.
"I think if you looked at the Vegas market [previously], there was very little (in-play) content. You were talking maybe 10 bets," DraftKings Head of Sports Book Digital Jamie Shea said at the ICE North America summit in Boston. "Now, you're talking on our site, working with Kambi, we're getting 200 options in the game. You can't resist that. It's instant gratification.
"There's the people who want to go in and get that bet and get paid within 30 seconds and then they make their next bet. So, I don't think it's anything about a younger generation. I think it's education. I think that before, people really didn't know that option in the U.S."
New Jersey Again Offering Clues
In New Jersey, mobile wagering has constituted 80 percent of a $1.39 billion handle for 2019 through April. FanDuel, which also has a physical presence at Monmouth Park Racetrack, has established primacy in terms of revenue since the end of 2018 with DraftKings its closest competitor. DraftKings is expected to launch in West Virginia soon.
"We knew it was going to be powerful, we knew we had a whole another group of people that were trying betting for the first time," Shea said. "We were trying to get the education out there that this is fun and this is live wagering its best.
"If you look at our NBA (wagering), 90 percent of the people that have bet NBA have made a live bet. Same thing with tennis. It's 85 percent. Seventy percent of our people have definitely been betting live betting."
Ross MacEacharn, CEO of sports marketing firm Perform Content, said the tastes of modern sports bettors universally make live wagers more attractive than playing pre-game odds that require hours to resolve.
"I think that the users of today, they're digitally savvy, they're player-focused, they're globally connected," MacEacharn said at ICE North America. "They're fans of players, really not fans of teams. I think Cristiano Ronaldo right now has six times the social media followers of Juventus. LeBron James three times that of the Lakers.
"Fans want to bet on players and not necessarily just on the teams and not just on the outright market because, fundamentally, that's a static experience. They want volume of bets. They want to be able to turn that money over multiple times."
Soccer In-Play Yields Data on Habits
MacEacharn said offerings such as how many tackles a soccer player will make in a game have proved popular among bettors and lucrative for sportsbooks.
"The engagement levels of it, of a user on that bet are phenomenal, because every action in the game is then monitored to an absolute degree of just actually fascination because every time there's a tackle," he said. "They're following it on a second screen app where the stats tracker is ticking up sort of event by event.
"Engagement levels are through the roof and that it's right through from zero to the very end of the game and so you can create any player-based opportunity on any pretty much any sport, be it basketball, baseball, whatever that might be."
MLB Positioned for In-Play Boom?
Major League Baseball, which in 2012 had a commissioner – Bud Selig – refer to gambling as "evil," hopes as an industry that MacEacharn is correct.
The 150-year-old league's current commissioner, Rob Manfred, had assumed a more amenable posture in 2017. MLB plans to leverage its Statcast data-collection capabilities to create such an opportunity to drive engagement and revenue, said Executive Vice President, Gaming and New Business Ventures Kenny Gersh.
"It keeps people engaged and you can come in in the middle of the game and you can make a bet or you could be watching a game and have different opinion and either want to double down or whatever you want to do, and that's all great," Gersh said. "What I think the opportunity is for a sport like baseball, it's much more granular than that. And we haven't seen a lot of this yet, but I think this is where it's going.
"Baseball at its essence is a series of discrete events. You have nine innings, you have half innings, you have at-bats, individual pitches and each one of those events is a betting opportunity."
Stay In The Loop With Free Bets, Insider Tips & More!
Live Betting. Sports Promos. Sent Weekly.
Betting News Articles