BetSaracen Partners With BetSwap On Sports Betting Marketplace
Last Updated:
Oct 7th, 2022
An Arkansas casino has partnered with a technology company on a sports wagering marketplace allowing people to buy and sell active bet slips online.
On the BetSaracen mobile and online platforms, bettors soon will be able to unload a live bet slip, offering it for sale to another bettor who believes it could pay off. A date has not been set for when the marketplace will launch.
The Arkansas online sports betting marketplace, with technology provided by BetSwap, will be the first of its kind to have this. This partnership is one of BetSwap's initial entries into the U.S. sports betting market.
BetSaracen is the brand name for the mobile sportsbook offered by Saracen Casino Resort in Pine Bluff.
Established 2012
Must be 21+ and in a legal betting state to participate. T&Cs apply. Gambling Problem? Call 1-800-GAMBLER
How BetSwap Works
On the marketplace, BetSwap's technology will recommend a price the bettor might want to seek for a previously purchased bet slip. A bettor can ignore the recommendation and sell the bet slip for any price.
For instance, if a person places a $100 futures bet at 10-to-1 odds, the bet, if successful, would pay $1,000.
However, the bettor who made that wager might decide to sell the bet slip before any payout would occur.
In the case of a futures bet, the payout would occur at the conclusion of an entire season, including playoffs such as the Stanley Cup Finals, or a ceremony like the Heisman Trophy award.
As the payout date approaches, the odds might have changed, perhaps to even odds, meaning a different bettor wanting to wager $100 on that event now would only get $100 on a successful bet, not $1,000.
But by shopping on the marketplace, the new bettor might spot the earlier 10-to-1 bet slip on sale for, say, $750, and buy it at that price, earning, if the bet is successful, $250 (the $1,000 payout minus the $750 bet slip price).
Under this scenario, the seller would be paid $750, whether the original bet slip is successful or not. All of this will happen on the BetSaracen app, with money transferred directly to the seller's account from the buyer's account.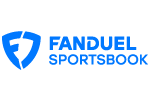 Established 2009
Must be 21+ to participate. T&Cs apply.
Getting Paid For 'Being Smart'
The BetSaracen marketplace will allow bet slips to be bought and sold for any betting option available on the mobile app. This includes prop bets, futures bets and point-spread and moneyline bets on daily sporting events.
Carlton Saffa, Saracen's chief market officer, said when people normally place a bet, they have to be right about their pick to be paid.
With the marketplace, the bettor can receive a payment without making the correct pick.
"Normally in a sports bet, you have to get paid for being right," Saffa said. "With this, you can get paid for being smart."
BetSwap co-founder and CEO Brent Winston said the marketplace is a "product where everybody wins."
"Buyers are able to get access to odds that are no longer available," he said. "Sellers are able to sell their bet at a price that they determine whenever they want, and the sportsbook is able to generate a little bit of revenue as a result of charging a commission to the participating parties."
Established 2018
Gambling problem? Call 1-800-GAMBLER (CO, DC, IL, IN, KY, LA, MD, MS, NJ, OH, PA, TN, VA, WV, WY) Call 877-8-HOPENY or text HOPENY (467369) (NY). Must be 21+ to wager. Please Gamble Responsibly. Call 1-800-NEXT-STEP (AZ), 1-800-522-4700 (KS, NV), 1-800-327-5050 (MA), 1-800-BETS-OFF (IA), 1-800-270-7117 for confidential help (MI). Visit BetMGM.com for T&Cs. US promotional offers not available in KS, MS, NV or NY.
Arkansas' Other Mobile Apps Haven't Opted In To Marketplace
Arkansas' other two casinos, Southland Casino Hotel in West Memphis and Oaklawn Racing Casino Resort in Hot Springs, also have sports betting mobile apps and online platforms. These casinos have not announced plans for a secondary marketplace on their mobile platforms.
Southland's online sportsbook is called Betty Sportsbook, while Oaklawn's is Oaklawn Sports.
The Hot Springs resort, home to a historic horse track, also has an app, Oaklawn Anywhere, allowing bettors to wager on horse racing.
Be first to get our exclusive sports offers!
Join today to stay up to date on your states gambling news and offers.