Las Vegas Sands Funds Political Campaigns Hoping For Texas Gaming Expansion
© PA
A political action committee seeking to expand gambling into Texas has spent more than $500,000 to elect candidates who might support the effort.
The nation's first 2022 statewide primary election is Tuesday in Texas. Early voting began on Feb. 14. The general election is in November.
Must be 21+ to participate. T&C apply.
Texas Sands PAC, which was formed in January, has pumped money into more than three dozen races, according to the Texas Tribune.
In addition to contributing $75,000 to Republican Gov. Greg Abbott, who faces opposition in the primary election, the PAC mostly has given campaign money to legislative incumbents.
Miriam Adelson, widow of Sheldon Adelson, former Las Vegas Sands CEO, has funded the PAC with $2.3 million, according to a Texas Ethics Commission report filed last week.
Texas Seen As Lucrative Market
As gaming has expanded across the country, casino companies view Texas as a potentially lucrative market. Texas is the second-most-populous state, with more than 29 million residents.
The Texas Sands PAC also is touting the job creation that gaming could bring. Spokesman Matt Hirsch told Texas Tribune casinos would create "tens of thousands of jobs" in the state.
Must be 21+ and present in Louisiana. T&Cs apply.
"We will continue to actively engage local and state leaders over the course of this year and be prepared to come back next session ready to pass legislation that will ultimately allow voters to decide on this issue," he said.
Efforts to expand gaming into Texas have been unsuccessful, including a push by Las Vegas Sands at last year's legislative session for casinos in the state's four biggest cities.
Sports Betting Expands Nationwide
This current effort in Texas comes as sports betting has expanded in other states. Nationwide, sports betting has been legalized in 30 states. It is legal but not yet operating in three more states.
New York legalized mobile sports betting in January and took in nearly $2 billion in bets in the first 30 days, generating more than $70 million in tax revenue. New York is the nation's fourth most-populous state, with about 10 million fewer residents than Texas.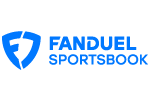 Established 2009
Must be 21+ to participate. T&Cs apply.
In Texas, supporters hope lawmakers will be open to letting voters decide on gaming expansion, including sports betting. Dallas Cowboys owner Jerry Jones has joined those who think sports betting is inevitable in Texas.
However, any effort to expand gaming in Texas will have to wait until lawmakers next meet in Austin for the 2023 legislative session.
Louisiana Benefitting From Texas Gamblers
Next door to Texas, mobile sports betting became legal in Louisiana on Jan. 28. In only four days during January, bettors placed $40.5 million in wagers.

Established 2012
Must be 21+ and in a legal betting state to participate. T&Cs apply. Gambling Problem? Call 1-800-GAMBLER
The amount of money wagered in Louisiana is expected to be higher in February, partly because of bets placed by Texans crossing the state line.
The most prominent of these has been Houston furniture salesman Jim McIngvale, also known as Mattress Mack.
In early February, McIngvale drove into Louisiana to place the two largest mobile bets in history, totaling $9.5 million combined. McIngvale bet on the Cincinnati Bengals to defeat the Los Angeles Rams in the Super Bowl on Feb. 13. He lost his bets when the Rams won the game.
Las Vegas Sands' Casino Push Fails In Florida
Las Vegas Sands also was active in recent months in an effort to gather enough voter signatures in Florida to place a casino expansion measure on the November ballot. The company spent $73.5 million on that unsuccessful effort.
A separate effort to allow statewide mobile sports betting also failed to gain enough signatures to place an initiative on the 2022 Florida ballot. DraftKings and FanDuel financed this effort.
Be first to get our exclusive sports offers!
Join today to stay up to date on your states gambling news and offers.