Oscars 2023: Best Actress Predictions
The big night is inching nearer and nearer. With the award presenters announced and the final round of voting underway, the race to the 95th Academy Awards is shaping up. One of the most exciting categories is the best performance by an actress.
95th Academy Awards Best Actress Nominees:
Cate Blanchett - TÁR
Michelle Yeoh - Everything Everywhere All at Once
Michelle Williams - the Fabelmans
Ana de Armas - Blonde
Andrea Riseborough - To Leslie
Gambling problem? Call 1-800-GAMBLER (CO, DC, IL, IN, LA, MD, MS, NJ, OH, PA, TN, VA, WV, WY) Call 877-8-HOPENY or text HOPENY (467369) (NY). Must be 21+ to wager. Please Gamble Responsibly. Call 1-800-NEXT-STEP (AZ), 1-800-522-4700 (KS, NV), 1-800-327-5050 (MA), 1-800-BETS-OFF (IA), 1-800-270-7117 for confidential help (MI). Visit BetMGM.com for T&Cs. US promotional offers not available in NV, NY or ON.
Best Actress Predictions - The State of the Oscar Race
By looking at the results of the wins at this awards season as well as at the Oscars odds and predictions for the awards race, we can say that the best actress race is primarily between two leading women: Cate Blanchett and Michelle Yeoh.
Both have given stellar performances. Here's a little bit about their roles:
In the film, Everything Everywhere All At Once, Yeoh plays Evelyn, a Chinese American attempting to sort her taxes for her laundromat when she gets dragged into a multiverse of the lives she could have led. Michelle's character navigates this world and her relationships with her father, husband, daughter, and, yes — even her IRS inspector.
Blanchett plays Lydia Tár, considered one of the best conductors in classical music. Lydia is at the height of her career: the first female chief conductor of the prestigious German orchestra, preparing for a live performance. Her book is about to be launched, but her world is about to unravel as abuse of power accusations come to light.
This year seems to be Blanchett's year. She has been nominated for many awards, including all the major ones, and has taken home most of them. She has so far won:
the Golden Globe for Best Actress in a Drama;
the Critics' Choice Award;
and BAFTA for best actress.
In the betting odds, she is currently head to head with Yeoh, who has, like Blanchett, won a Golden Globes for Best Actress in a Comedy and a couple of SAG awards (for both best actress and SAG ensemble cast). Yeoh has been nominated for all the same awards as Blanchett.
If either of the two wins, it would be a historic moment for both accomplished women. Blanchett, already an Academy darling, would join the elite club of actors who have won three Oscars. There are only six actors that have ever done so:
Meryl Streep (1982, 1979, 2011)
Jack Nicholson (1975, 1983, 1997)
Ingrid Bergman (1944, 1956, 1974)
Daniel Day-Lewis (1989, 2007, 2012)
Frances McDormand (1996, 2017, 2020)
The Australian actress has previously won Oscars for Best Supporting Actress in The Aviator (2007) and Best Actress in Blue Jasmine (2014). She has been nominated for Best Actress another three times, excluding her win. Her performance as Lydia Tár makes it her fifth nomination in this category.
This means that Blanchett is no stranger to bowing her head and applauding her fellow nominee, who could just as well be Yeoh.
Not only is this the first Oscar nomination for the Malaysian actress, but she has already made history by becoming the first Asian woman nominated for an Oscar (the first was Merle Oberon in 1936, but she passed as white).
This means that should Yeoh win for her performance as the lead in Everything Everywhere All At Once, she would become the first Asian woman to do so.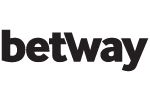 Established 2006
Ends: 09/05/23. Must be a new verified Betway patron. 21+. Opt-in may be req'd. Make your first min. deposit of $10+, place a wager up to $250 (with odds of at least –300 (1.33)) and receive up to $250 as bonus bet funds if the wager loses. Wager must be settled within 7 days from new account opening. Qualifying wager restrictions apply. Any bonus bet funds earned must be used within 7 days of receipt. Bonus bet funds are not the same as cash, must be used in the Sportsbook, and are subject to restrictions. Promo subject to full T&C's us.betway.com/sport/bonus-terms. Gambling problem? Call/text 1-800-GAMBLER.
The other Oscar newcomers here are Ana de Armas and Andrea Risborough. Blonde received several conflicting reviews and was criticized for the way Marilyn Monroe was perceived, yet there was never any doubt about her exceptional performance.
Ana de Armas has received nominations in major awards along with The Fabelman's Michelle Williams. Unfortunately, both Williams and de Armas missed out on a BAFTA nomination and despite being nominated for most awards, they have lost out to either Yeoh or Blanchett.
Interestingly, another common factor between Williams and de Armas is that they have both been nominated for portraying Marilyn Monroe (when ironically, Monroe herself was never even nominated for an Academy Award in her film career).
The odd one out in this category is Andrea Riseborough. There was a lot of controversy around her nomination. Before the Oscar nominations announcement, many of Riseborough's fellow actors and actresses were using their social media accounts to promote her for the performance as a Texan lottery winner who squandered her winnings, leaving behind tarnished relationships in the British film 'To Leslie.'
Despite the production's lack of budget to promote the film and take Riseborough around the awards circuit, she got quite a push with the help of actresses, including Gwyneth Paltrow and Sarah Paulson, among others, and even a shoutout from one of Blanchett's acceptance speeches at the Critics' Choice ceremony.
After Riseborough finally prevailed and her nomination was announced, there was quite some backlash since no black women were nominated in this category this year. Viola Davis (The Woman King) and Danielle Deadwyler (Till) have received many nominations for other awards, including the major ones, yet have missed out on receiving a deserving Oscar nod this year.
The remaining contender is Williams. Like Blanchett, she is no stranger to the Academy Awards. This American actress has previously been nominated for four Oscars:
Two for Best Supporting Actress - Brokeback Mountain and Manchester by the Sea.
Two for Best Actress in a Leading Role - Blue Valentine and My Week with Marilyn.
Williams has yet to win an Oscar. This might be her year, but she faces tough competition. Williams, who plays Sammy's mother based on Steven Spielberg's real mother (even moving him to tears when he saw her for the first time in costume), has been nominated for all major awards except for the BAFTAs but has so far won at the Gotham Awards.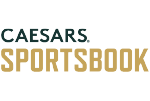 Established 2013
Must be 21+ to participate. T&C apply.
2023 Oscars for Best Actress Odds:
Below are some of the betting odds and predictions from sportsbooks.
Which actress will emerge victorious at the Oscars?
There is always some competition and excitement as all movie buffs, critics and everyone in between try to predict who will win the award for their films. It's worth noting that even though some exceptional actresses aren't contenders this year, all actresses should be celebrated for their performances (regardless of recognition). At the end of the day, the Academy Award ceremony is a celebration of the women in movies released in the past year.
Our prediction: Michelle Yeoh 🏆
Best Actress Oscar 2022 Winner: Jessica Chastain (The Eyes of Tammy Faye)
Motion Picture Academy Awards ceremony: March 12, 2023.
Be first to get our exclusive sports offers!
Join today to stay up to date on your states gambling news and offers.