Poker Pro Doyle Brunson's Colorful Life Headed To Silver Screen
© PA
Poker legend Doyle Brunson, a wily Texan who earned fame by carving up opponents at Las Vegas casino card rooms, soon could be the subject of a Hollywood movie.
Radar Pictures plans to produce a biopic on the 88-year-old Brunson, whose exploits include winning massive poker pots and a run-in with a notorious Las Vegas mobster.
A two-time World Series of Poker winner, Brunson rose to the top in an era when Binion's Horseshoe Casino in downtown Las Vegas was ground zero for big-time professional card players.
The World Series of Poker got its start at the Horseshoe in 1970. The tournament, now managed by Caesars Entertainment, has moved to other venues.
Radar producer Justin Smith said he's had "many gambling and poker scripts" sent to him. Still, according to Deadline, none intrigued him as much as Brunson's story.
"There's no better life story than Doyle's that I know of," Smith said.
Because the production is in its earliest stages, no date has been set for when the movie might be released.
Must be 21+ to participate. T&Cs apply.
Brunson Among All-Time Poker Greats
After playing collegiate basketball at Hardin-Simmons University in Texas and bouncing around poker rooms throughout the region, Brunson made his way to Las Vegas, where fellow Texan Benny Binion ran the Horseshoe Casino in Glitter Gulch.
Known as Texas Dolly, Brunson would compete against players now remembered as some of the best in Las Vegas tournament history — Johnny Moss, "Amarillo Slim" Preston, Stu "The Kid" Ungar, Bobby Baldwin and more.
Brunson's 1978 how-to book, "Super/System: A Course in Power Poker," is a classic that "countless players have memorized," according to James McManus in his 2003 book "Positively Fifth Street: Murderers, Cheetahs, and Binion's World Series of Poker."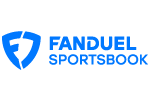 Established 2009
Must be 21+ to participate. T&Cs apply.
Mobster Tony Spilotro 'Tried To Kill Me,' Brunson says
In recent years, Brunson has been active on Twitter, occasionally recalling the rough-and-tumble time in Las Vegas when card players and mobsters crossed paths.
In one tweet, Brunson said Tony "The Ant" Spilotro was the "toughest and meanest guy in Vegas history."
Spilotro, the Chicago Outfit's overseer in Las Vegas during the 1970s into the '80s, has been mentioned in recent news stories regarding the discovery this month near Las Vegas of a barrel with human skeletal remains inside.
The person in the barrel had been shot to death when Spilotro was running street rackets in Las Vegas.
Some have questioned whether Spilotro might have been involved in the killing. Police are investigating but have not pointed to any suspects.
Spilotro was killed in 1986. In the movie "Casino," Joe Pesci portrays a character based on Spilotro.
In one tweet, Brunson accused Spilotro of wanting to rub him out. Apparently, Benny Binion stepped in to stop any harm to the poker player.
"The SOB that tried to kill me," Brunson tweeted, referring to a picture of Spilotro. "Thank you Benny Binion."
In another tweet, Brunson said Spilotro was shaking down hotel owners and poker players.
"I told him, 'Tony u can't kill everybody,'" Brunson tweeted. "He looked at me with those rattlesnake eyes and said, 'All I have to do is kill the 1st one.'"
Be first to get our exclusive sports offers!
Join today to stay up to date on your states gambling news and offers.