Best Online Sportsbooks for Payouts: Ranking Sportsbooks by Fastest Withdrawal Times
Every sportsbook is prepared to quickly take your money when you initiate a deposit, but not all are equal when it comes to withdrawal speeds. When you hit a big win, it's natural to want a fast payout to secure your funds as soon as possible.
I have tried and tested a good number of the top online betting sites that are currently available in the U.S. and tested a number of different withdrawal options, and put it all together in this guide for players in search for fast and reliable payouts.
So, without further ado, here are some of the candidates for best online sportsbook for payouts, and the quickest methods of withdrawing at each of them.
🏆 Fastest Payout Sportsbook: BetMGM Sportsbook
💳 Fastest Sportsbook Payment Method: Debit Card
Gambling problem? Call 1-800-GAMBLER (CO, DC, IL, IN, LA, MD, MS, NJ, OH, PA, TN, VA, WV, WY) Call 877-8-HOPENY or text HOPENY (467369) (NY). Must be 21+ to wager. Please Gamble Responsibly. Call 1-800-NEXT-STEP (AZ), 1-800-522-4700 (KS, NV), 1-800-327-5050 (MA), 1-800-BETS-OFF (IA), 1-800-270-7117 for confidential help (MI). Visit BetMGM.com for T&Cs. US promotional offers not available in NV, NY or ON.
Sportsbook Payouts by Fastest Withdrawal Method: Debit Card
The quickest turnaround for receiving your money at an online betting site is typically by withdrawing to the same debit card you deposited with. Depending on the online sportsbook, this could take a few hours or a couple of days. These are the fastest paying sportsbooks using the debit card withdrawal method.
1. BetMGM
Outside of a sportsbook's VIP program, I have yet to see instant payouts better than BetMGM Sportsbook's debit card method. After winning a wager, I requested a debit card withdrawal and received an email at 12:04 a.m. that BetMGM had received my request. It then took just 41 minutes for the winnings to hit my bank account.
I did not have to request any sort of expedited withdrawal, nor was I a member of BetMGM's VIP program, meaning this sort of instant withdrawal option is available to everyone. The ease and speed of BetMGM's debit card withdrawal make it the top option for players looking to get fast payouts.
2. MaximBet
MaximBet Sportsbook is currently only taking bets in Colorado, but once it goes live in other states, players can also expect a speedy debit card withdrawal. Just over two hours after, I was notified MaximBet had received my withdrawal request, the funds were in my account. As MaximBet continues to expand, sports bettors will enjoy the fast payouts by debit card.
3. Caesars
Caesars is considered to be one of the best sports betting sites in the U.S., and luckily, it also has a reliable and fast debit card withdrawal option. At 9:15 p.m. I initiated the withdrawal and received my email confirmation 77 minutes later that the transaction had been reviewed by Caesars' internal teams and sent to the payments vendor to be transferred to my account. The funds were posted to my account by the next day, making Caesars Sportsbook one of the faster debit card withdrawal sports betting sites on the list.
4. Sports Illustrated Sportsbook
Out of the debit card withdrawal methods I experimented with, Sports Illustrated took a little longer than the other betting sites. Strangely, I also had to verify my debit card with a bank statement each time I requested the withdrawal, which may have slowed the process down some. From the time I requested the withdrawal to when the funds hit my account was just over a day on both occasions.
While Sports Illustrated might not be one of the best online betting sites for quick withdrawals, it does however, have a unique feature it offers bettors. If you've ever found yourself frustrated after canceling a withdrawal, letting the funds hit your account again and then losing the money you had set up to go to your bank account, Sports Illustrated Sportsbook gives you the option to not let this happen to you. You can cancel the option to reverse a withdrawal, meaning once you initiate it, the withdrawal can't be stopped and the money will go to your account.
Even if you wish to allow yourself the ability to reverse withdrawals again, the Sports Illustrated team has to review your request and then the reverse withdrawal option won't be available for your account for up to at least seven days. It's a good thing any time a sportsbook gives users more control over their money, and Sports Illustrated's ability to not allow players to cancel withdrawals is the first I've come across out of any online sportsbook. So, although this sportsbook does not exactly offer instant withdrawals, this little feature that they have is quite handy.
Bottom line: The fastest paying sportsbook by debit card is BetMGM 🏆
Gambling problem? Call 1-800-GAMBLER (CO, DC, IL, IN, LA, MD, MS, NJ, OH, PA, TN, VA, WV, WY) Call 877-8-HOPENY or text HOPENY (467369) (NY). Must be 21+ to wager. Please Gamble Responsibly. Call 1-800-NEXT-STEP (AZ), 1-800-522-4700 (KS, NV), 1-800-327-5050 (MA), 1-800-BETS-OFF (IA), 1-800-270-7117 for confidential help (MI). Visit BetMGM.com for T&Cs. US promotional offers not available in NV, NY or ON.
Sportsbook Payouts by Overall Fastest Withdrawal Method: VIP Perks
1. DraftKings
Some online sportsbooks have VIP programs available for players to join which can feature numerous perks. One of those with DraftKings Sportsbook is the ability to request an expedited withdrawal. Simply ask your VIP agent to expedite a withdrawal, and once it's approved, the money can be within your account in minutes after your initial request. This is the fastest overall withdrawal I've come across with online sports betting and a luxury VIP members should take advantage of.
DraftKings also offers debit card withdrawals, but I've always elected to use bank withdrawals with the expedited option since those have been instantaneous.
2. FanDuel
Like DraftKings, FanDuel Sportsbook also has a VIP program for expedited withdrawals. Between the two major online sportsbooks, based on my experience, the DraftKings program was a lot more efficient. This may come down to who your VIP representative is. For myself, the DraftKings person I was put in touch with was routinely quick to respond and start the withdrawal process, whereas the FanDuel representative would sometimes go days without responding, essentially rendering any expedited withdrawal option was useless since the withdrawal would process before he would reply.
FanDuel and DraftKings both receive credit for having Venmo as a deposit and withdrawal option. Your funds in the popular payment app can be used on both sportsbooks and you also have the ability to send your winnings to your Venmo account before transferring them to your bank or debit card.
Bottom line: The fastest-paying sportsbook in this category is DraftKings 🏆
Must be 21+ and in a legal betting state to participate. T&Cs apply. Gambling Problem? Call 1-800-GAMBLER
Sportsbook Payout Speeds using Bank Wire Transfers
1. Circa Sports
Circa has one of the quickest turnaround times when it comes to bank withdrawal speeds. I've had withdrawal requests approved on the same day and the funds hit my account in one to two business days depending on my bank. Circa is currently live in Colorado, Iowa and Nevada.
2. Bet365
Bet365 Sportsbook is one of the more popular gaming brands worldwide and it has started to make its way to the United States with more states introducing legalized sports betting markets. In the U.S., bet365 is currently taking bets in New Jersey and Colorado.
When it comes to withdrawals in Colorado, online banking is the only option available. Bet365 recently launched this fall in Colorado, so it remains to be seen if it plans to introduce more withdrawal methods in addition to online banking. For depositing, the sportsbook offers debit and credit cards, PayPal, online banking and cash with PayNearMe.
I requested a withdrawal from Bet365 on Saturday to the same online bank account I used with my debit card to deposit. On Monday, the funds were already in my account, meaning it took just one business day for me to get my winnings. My bank typically doesn't process transfers over the weekend, so this was the soonest I was expecting to get the withdrawal. Overall, I was impressed with bet365's withdrawal speed.
Similar to the Sports Illustrated Sportsbook, Bet365 allows users to cancel the ability to reverse withdrawals. This means once you elect to process a withdrawal, you can't cancel it to have the funds back in your sportsbook account. It's a good thing anytime a sportsbook gives its players more control over their money, and a feature I feel more sportsbooks should add.
2. SuperBook
I've noticed the standard bank wires take typically between 3-5 business days, and that's where SuperBook Sportsbook falls. A withdrawal was requested and received by SuperBook on July 26 and the funds were processed to my account on August 1, making it four days until I received my winnings. Not bad, not great. Just average payout speed.
3. FanDuel
FanDuel states its online banking withdrawals can take anywhere from 3-6 business days. This has the potential to create a long wait if you initiated a withdrawal on Friday, leaving the possibility you wouldn't get your funds for over a week. Personally, I've never had a FanDuel online banking withdrawal take that long. It usually lands in the 3-5 business day range, which is the typical average payout speed.
Bottom line: The fastest paying sportsbook using bank wires is Bet365 🏆
Bet $1 and Get $200 in Bonus Bets at bet365. Deposit required. Bonus Bets winnings are added to Bonus Bets balance. Bonus Bet wager excluded from returns. T&Cs, time limits and exclusions apply.
Fastest Payouts by PayPal Withdrawal
PayPal has become one of the most common sportsbook payment options out there. Most sportsbooks offer PayPal as both a deposit and withdrawal method. Once you select the amount you wish to deposit and choose PayPal as a payment option, you'll be redirected to enter your PayPal email and password. You then will be able to use any funds in your PayPal account or a bank account or debit card that's stored in your PayPal.
This can also serve as a quick withdrawal, depending on the online sportsbook. However, it can be a bit slower, overall, to get your funds to your account by waiting for the sportsbook to send your funds to PayPal, then starting a standard transfer or instant transfer to your bank. An instant transfer is quicker, but it requires a fee to PayPal, cutting into your winnings. Standard transfers can add an additional 1-3 days to your wait time.
1. PointsBet
PointsBet Sportsbook has recorded the fastest withdrawal I've seen from an online sportsbook. At 10:12 a.m., a PayPal withdrawal was requested and then in just 23 minutes, the funds were in the PayPal account. Of course, then there's the issue of waiting for a standard withdrawal or doing an instant one, but as far as getting your funds to you, this was the fastest instance I saw out of the betting sites and while using this method.
2. DraftKings
A DraftKings PayPal withdrawal took just over 25 hours for the funds to hit my account. DraftKings lists PayPal withdrawals as taking anywhere between 3-5 business days, so the sportsbook beating that by two days is a welcome surprise for customers.
3. FanDuel
FanDuel regularly processes PayPal withdrawals in its listed timeframe of 3-5 business days. Again, not bad, but I haven't had any normal PayPal withdrawals come quicker than that, much less produce anything faster than PointsBet or DraftKings.
Bottom line: The fastest paying sportsbook using PayPal is Pointsbet 🏆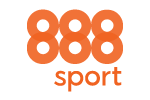 Established 1997
Must be 21+ to participate. T&Cs apply.
Other Factors to Consider When it Comes to Fast Payouts
In reality, there are also other factors that can play into how long processing withdrawals can take and fast you receive your money. Here's a rundown of a few other options with betting sites.
Size of Winnings
A $100 withdrawal will typically process faster than if you hit some sort of crazy bet or parlay for $10,000. Large amounts normally have to go through a more thorough review process, which could delay you in getting your funds. But if you won big, it's not a bad problem to have.
Time of Withdrawal
If you decide to withdraw money at 3 a.m., chances are it won't be processed as quickly since the sportsbook may not be able to approve it. For instance, when I inquired about a late-night withdrawal from DraftKings, I was told it would not be approved until 8 a.m. ET at the earliest, which is when the financials team started its workday.
The Worst Withdrawal Process
Elite Sportsbook is in Colorado and Iowa, but it may have the slowest withdrawal process out there. I didn't personally use it because after reading how Elite handles withdrawals in Colorado, it's just something I don't want a part of.
Elite has two payment options in Colorado: cash at cage, or a mailed check which are more traditional methods. Both of these go through a review period that could take up to 72 hours. If you select the cash at cage, you can pick your winnings up … in Blackhawk, Colorado at the Red Dolly Casino. Depending on where you live that could be a long trip. From Denver, it's a 46-minute drive, and that's if traffic is ideal.
The other option is a check in the mail. Other sportsbooks offer this, too, but it is one of the slowest withdrawal methods there is to get your online sports betting money. Elite states on its website that the check could take from 1-2 weeks from your request, then you add in the possible 72-hour review waiting period and it's nearly a three-week wait for your winnings. A far cry from a fast payout.
I understand smaller books do not have the infrastructure and workforce like FanDuel or DraftKings, but it's hard to suggest one of the smaller books when there are better payout options out there available to the players. If you live near Blackhawk or don't mind the drive, then perhaps a sportsbook like Elite would be an option for you. But for the majority, it is not.
Conclusion
In summary, the best payment methods for fast withdrawal are:
debit card withdrawal, and
VIP expedited withdrawal
The fastest-paying sportsbooks for debit card withdrawals are:
BetMGM,
MaximBet, and
Caesars Sportsbook
DraftKings and FanDuel each offer expedited withdrawals for VIP customers, and these can also serve as instant payout methods, depending on the response time of your VIP agent.
For many players, instant payouts are important for a betting sports online experience. Our list provides some of the fastest sportsbook payouts available currently in the U.S. but we will keep updating it to reflect any changes. So make sure to bookmark this page and check it every once in a while!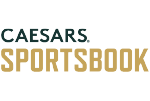 Established 2013
Must be 21+ to participate. T&C apply.
FAQ
---
Which Sportsbook Has the Fastest Payouts?
For the general population, BetMGM's debit card withdrawal is the fastest payout available. From the time I requested the withdrawal to the funds arriving in my bank, it was only 41 minutes, making it the best online sportsbook for fast payment.
What are Some of the Fastest Payout Online Sportsbooks?
Debit card withdrawals and VIP expedited withdrawals are the fastest methods. PayPal is another solid option, but the funds move quickly to your PayPal account before you have to decide to instantly transfer them to your bank account for a fee, or do a standard withdrawal and wait 3-5 more days for it to hit your account.
How long does it take for sports betting sites to pay out?
This usually depends on the payment method and the sportsbook. A debit card withdrawal with BetMGM can take just 41 minutes, while an online banking withdrawal from FanDuel or DraftKings can take 3-5 business days. Meanwhile, PayPal withdrawals can be near instant or 3-5 days to hit your PayPal account.
Which payment methods offer the most instant withdrawals?
The payment withdrawal we suggest for instant payouts to sports bettors is debit card withdrawals. We've found this method to be the fastest across each of the major betting sites. For example, BetMGM took just 41 minutes, Caesars 1 hour. and Maximbet a little over 2 hours.
Which is the best payout method at online sportsbooks?
This depends on player preference, i.e. whether players prefer instant access to a debit card withdrawal, funds going to a bank account, or withdrawing to a PayPal account and storing funds there. As sportsbooks expand and offer more deposit and withdraw options, it only benefits the players to decide how they want their funds handled.
Which Sportsbook Banking Methods are the most reliable?
All of the sportsbook banking methods are reliable. That's the luxury of playing on a regulated and legal sportsbook. Players never have to worry about having their funds delivered and gaining access to their money. What will be different is the time you need to wait until you get your funds.
How long does Caesars withdrawal take?
When using the debit card withdrawal option, Caesars sportsbook takes a little over an hour to confirm your request, and a day to transfer the funds into your account, making it one of the fastest sportsbook withdrawals you can come across.
Be first to get our exclusive sports offers!
Join today to stay up to date on your states gambling news and offers.