NFL Picks: Betting Advice for Week 2
© USA Today
Here are some NFL bets I will take to the window and some of them are premium best bets that are released to my private clients.
Must be 21+ and in a legal betting state to participate. T&Cs apply. Gambling Problem? Call 1-800-GAMBLER
Cincinnati Bengals at Dallas Cowboys
Sunday, 4:25 p.m., CBS
Line: Bengals -7.5 | Total:  41.5 points
The loss of quarterback Dak Prescott for at least four to six weeks puts Dallas in a severe disadvantage.
Prescott has played in 86 regular season games and has led the Cowboys to a 53-33 record. In these games, the Cowboys have averaged 25.9 points per game.
He has missed 12 games for his career and the Cowboys are 5-7 straight-up (SU) and averaging 21 points per game.
But here is some good news for Cowboys fans. Home underdogs coming off a game in which their quarterbacks (assuming if there was a backup in the game) threw 10 or more bad passes are 13-7-1 against the spread for 65% winning bets over the last five seasons. And, there were plenty of bad passes in the 19-3 loss to Tampa last week.
What Is the Market Pricing Telling Us?
The Circa Sportsbook releases betting spreads, moneylines, and totals for every game of the NFL regular before the first preseason game has been played.
The Cowboys were installed as 2.5-point favorites on the opening line and now have slid to a 7.5-point underdog.
No matter the circumstances causing the line to move as much as a touchdown or even more, the opportunity becomes a contrarian one.
So, the line has moved 10 points against the Cowboys since the opening and this represents a solid betting opportunity to get on on them. This contrarian betting opportunity hit 68% ATS last season.
I am betting the Cowboys +7.5 points as offered at BetMGM Sportsbook.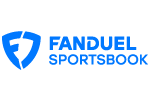 Established 2009
Must be 21+ to participate. T&Cs apply.
Carolina Panthers vs New York Giants
Sunday, 1 p.m. ET, Fox
Line: Giants –2.5 | Total: 43.5 points
Check out the NFL Betting Angle of the Week video for last week's win by the Giants over the Tennessee Titans. It is a free betting system that has done well for more than a decade and is yours to keep and bet forever.
The Zig-Zag Betting Theory
Many bettors have become enamored with the zig-zag betting theory. That means betting on teams coming off an against-the-spread (ATS) loss and now facing a team coming off an ATS win are solid betting opportunities.
Once these betting strategies have reached the public betting community, they are more likely to stop winning or at least win about as many as they lose.
So, use caution when you hear those betting strategy terms, but sometimes they can be supported along with a complete handicapping process. This is one of those games.
Supporting Situational Angles and Team Trends
The Carolina Panthers are coming off a tough 26-24 loss to the Cleveland Browns on a long field goal late in the game. They failed to cover the spread as -1.5-point favorites.
The Giants were down 13-0 and turned things around to pull out a stunning 21-20 win over the Titans and covered the spread as 5.5-point underdogs. So, that is a typical and basic example of the Zig-Zag betting strategy that supports the Panthers this week.
In last week's game, Giants quarterback Daniel Jones had two pass attempts considered to be poor throws, which are throws that none of the players could catch and that a defender had a chance for an interception.
However, the Giants are 2-13 SU and 3-11-1 ATS following a game in which their quarterback had between two and four poor pass attempts in games played since 2018.
What does the Predictive Model Expect?
My predictive model is expecting a regression by the Giants' offense and forecast they will average five or fewer yards per pass attempt and average eight or fewer intended yards per pass attempt.
The Giants are 1-12 SU and 3-10 ATS for 23% when averaging eight or fewer intended yards per pass and 5.0 or fewer yards per pass attempt since 2018.
The Giants are 2-16 SU and 4-14 ATS when averaging five or fewer yards per pass attempt since 2018.
I am betting the Panthers +2 points as offered at Caesars Sportsbook.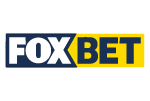 Established 2019
Must be 21+ to Participate. T&Cs apply.
Other Games I like Against the Spread
Bet New York Jets +6.5 at Cleveland Browns
Bet Houston Texans +10 at Denver Broncos
Bet Chicago Bears +10 at Green Bay Packers
Games I like For Live Betting
New England Patriots -2 at Pittsburgh Steelers
 If the Steelers score a touchdown or make two field goals before New England scores, then betting on the Patriots becomes an attractive live in-game betting opportunity.
I expect the line to make the Patriots around a +3-to -3.5 point underdog if the Steelers lead 7-0. After last week's poor play in their loss to Miami, the market is pricing the Patriots as a 2-point road favorite and we know coach Bill Belichick is 25-6 SU and 21-10 ATS for 68% winning bets when coming off a loss and now installed as a road favorite.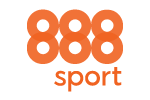 Established 1997
Must be 21+ to participate. T&Cs apply.
These Are My Moneyline Bet Picks
Here is a solid betting opportunity to make using pizza money, which means about $10 to $25, or the cost of a pizza.
Build a three-team parlay with these teams using the moneyline.
The Dallas Cowboys +300 over the Cincinnati Bengals
The Carolina Panthers +110 over the New York Giants
The Jacksonville Jaguars +170 over the Indianapolis Colts
A $20 wager on this three-team money line wager will pay off $443.60
These Are My Over-Under Bet Picks
Bet Under 47.5 points in the Minnesota Vikings at Philadelphia Eagles game.
Bet Under 44.5 points in the Miami Dolphins at Baltimore Ravens game.
Bet Over 42.5 points in the Houston Texans at Denver Broncos game.
---
If you want more information on the private client plays simply send me a direct message to my Twitter handle @JohnRyanSports1.
Remember, sports betting is a marathon and not a get-rich scheme for one weekend. There will be losing weeks here on these pages and although I have had nine profitable seasons in the past 10, there is no guarantee I will hit 65% ATS again this season. Let's Go!
Be first to get our exclusive offers!
Join today to stay up to date on your states gambling news and offers.