Betting Opens On Joe Biden Completing Full Term Of Presidency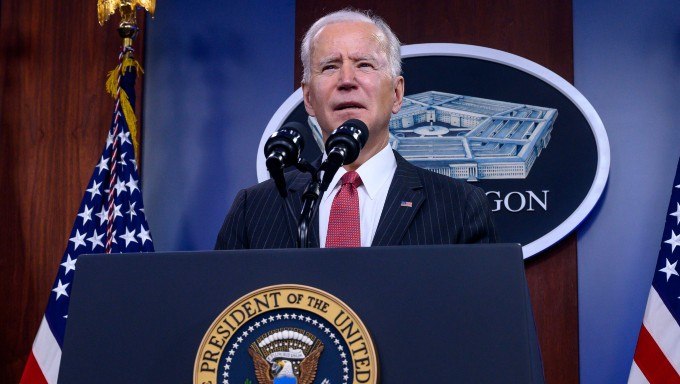 © PA
US president Joe Biden's chances of seeing out his first term in office have worsened further since his inauguration – but the 78-year-old is still likely to cede power only once his four years are up.
That is according to the latest US politics betting odds that suggest early concerns over Biden's ability to run the country from the White House are worsening.
Biden beat Donald Trump in the 2020 US election to be named the country's 46th president and bring a Democrat majority to the House, and a 50/50 split in the Senate.
His odds on seeing out a first term originally gave him an implied probability of 75% – a clear indication that Trump's accusations that Biden is too old for office wasn't shared by the majority of voters.
But as he nears his first 100 days in the Oval Office, the betting markets have fluctuated in a sign that bettors are keeping an open mind over the president's durability over this four-year term.
Biden Odds Fluctuate
Less than a week after inauguration day Biden's odds on not being replaced as president expanded to 4/6 – a shift to 60% implied probability that his job was secure.
Three months later and those odds now sit at 4/5, suggesting Biden has just a 55% chance of remaining in office.

The reason for the downturn in faith over the president is largely down to the split in Congress. While the president is able to push through legislation in the House, he has a tougher time getting approval from the Senate that is split 50 seats to 50 down party lines, with VP Kamala Harris holding the deciding vote.
Biden has already repealed a number of Trump's laws via executive orders, has rejoined the Paris climate agreement and ramped up rhetoric against Russia. But passing a new $2tn Covid relief package was far from easy, while the president is labouring to get GOP support for his $2.25tn infrastructure package.
Harris and Trump Loom
Biden will be 81 by the next US election and there are already doubts over his likelihood to run for a second term. Indeed, his vice president Harris remains the 4/1 favourite to win the 2024 US election, ahead of Biden (5/1) and Trump (6/1).
Yet the president is unlikely to show any weakness at this stage of his term and recently told reporters: "My plan is to run for re-election. That's my expectation."
A recent poll suggested Americans would vote for Biden again over Trump in 2024 – but running again would likely put the president up against the media spotlight that Trump brings.
The Republican is tightening his grip on the GOP and is the heavy favourite to be the party's candidate for the next election.
Biden's team will be heartened, however, by the news his 53% approval rating has barely shifted since his inauguration, compared to a 57% disproval rating for Trump.
Stay In The Loop With Free Bets, Insider Tips & More!
Live Betting. Sports Promos. Sent Weekly.
Betting News Articles