Another Sports Betting Bill Has Been Introduced in Kentucky
State Rep. Adam Koenig announced at a news conference Monday he is introducing legislation to legalize sports betting in Kentucky.
"This is government getting out of the way of allowing adults to make adult decisions," said Koenig, R-Erlanger.
Koenig said sports betting will not require a state constitutional amendment to be legalized. That means it would need approval from the Legislature and governor, but not a public vote.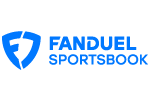 Established 2009
Must be 21+ to participate. T&Cs apply.
Gov. Andy Beshear, a Democrat, has supported expanding gaming in the state. Kentucky already has a long wagering on horse racing tradition, including at historic tracks such as Churchill Downs in Louisville, home of the annual Kentucky Derby.
Sports Betting Vote Could Be 'Close'
During previous sessions at the Capitol in Frankfort, sports betting bills have failed to clear the Legislature. This year's session ends on April 15.
Koenig said the votes exist in the House for it to pass this year, but he declined to speculate whether it has enough support for approval in the Senate.
"We've been close in the past," Koenig said Monday. "I imagine it'll be close again this year."
The lawmaker said recent polling shows that 65% of Kentuckians support sports betting, including 58% of Republican residents.
Earlier this year, Senate Majority Leader Damon Thayer, R-Georgetown, told Gambling.com sports betting faces opposition in portions of Kentucky with conservative and religious residents.

Established 2012
Must be 21+ and in a legal betting state to participate. T&Cs apply. Gambling Problem? Call 1-800-GAMBLER
"There's a lot of opposition in the rural parts of the state," he said.
The senator said it will take a "grass roots" effort by popular online bookmakers such as FanDuel Sportsbook to legalize sports wagering in the Kentucky.
He added that it remains to be seen whether a sports betting bill will pass this year.
"Every session takes on a life of its own," he said.
Mobile Wagering Won't Require In-Person Registration
Koenig said if sports betting becomes legal, bettors won't have to register an app anywhere in person.
"As soon as it's up and going, you'll be able to download whatever app you like," he said.
Koenig noted that Kentucky is losing money to illegal sports betting sites that are unregulated. Kentucky also is bordered by states, including Tennessee, with legal sports betting. Sports betting in Tennessee has been legal since November 2020.
Must be 21+ to participate. T&C apply.
Sports betting recently became legal in another neighboring state, Ohio, though Ohio betting apps can't go live until gaming regulators establish the rules to govern the industry. Sports betting supporters hope wagering can begin in Ohio by football season this year.
In addition to a sports wagering bill, Koenig on Monday announced that four other gaming bills were being introduced this session in Kentucky. These include one bill to address problem gambling and another to eliminate a $3 million annual state subsidy to the horse racing industry, making the industry self-sufficient.
TwinSpires Does Away With Sports Betting, Casino Apps
Koenig's sports-betting proposal comes days after Churchill Downs Inc. announced it is eliminating its TwinSpires Sportsbook and TwinSpires Casino platforms.
In an earnings call with investors last week, Churchill Downs CEO Bill Carstanjen said the company lost $31.9 million last year on sports betting.
The TwinSpires Sportsbook app is operational in Arizona, Colorado, Indiana, Michigan, New Jersey, Pennsylvania and Tennessee. TwinSpires Casino is live in Michigan, New Jersey and Pennsylvania.
The company plans to phase the sportsbook and casino apps out in about six months, Carstanjen said. Churchill Downs Inc. will retain its TwinSpires Horse Racing app.
Be first to get our exclusive sports offers!
Join today to stay up to date on your states gambling news and offers.