Kentucky Soon Could Become Sports Betting Island
© PA
With sports betting dead at least until next year in Kentucky, the state could soon become an island, with wagering legal in every neighboring state.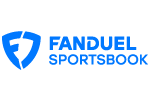 Established 2009
Must be 21+ to participate. T&Cs apply.
Of the seven states that border Kentucky, sports betting takes place legally in all but two, Ohio and Missouri.
That could change soon.
Ohio Sports Betting Legal But Not Live Yet
Last year in Ohio, Republican Gov. Mike DeWine signed a sports betting bill into law, allowing mobile and in-person sports betting.
The new law stipulates that sports betting is to start no later than Jan. 1, 2023. Gaming regulators are now working on the rules to govern the industry.
Sports betting supporters hope legal wagering will be live in Ohio in time for football season this fall.
Established 2012
Must be 21+ and in a legal betting state to participate. T&Cs apply. Gambling Problem? Call 1-800-GAMBLER
Missouri Lawmakers Eye Sports Betting
The only other bordering state without legal sports betting is Missouri.
However, lawmakers at the statehouse in Jefferson City are expected to decide whether to approve sports betting before the May 20 adjournment.
The Missouri sports betting bill has the backing of the state's professional sports teams and casino industry.
Kentucky's status as an isolated state became evident recently when the state Chamber of Commerce released a geolocation map showing attempts by citizens trying to bet on sports in Indiana, Virginia and Tennessee.
The Chamber of Commerce, which supports sports betting, argued that bets placed in surrounding states cost Kentucky tax dollars needed for programs in the commonwealth.
Established 2018
Gambling problem? Call 1-800-GAMBLER (CO, DC, IL, IN, KY, LA, MD, MS, NJ, OH, PA, TN, VA, WV, WY) Call 877-8-HOPENY or text HOPENY (467369) (NY). Must be 21+ to wager. Please Gamble Responsibly. Call 1-800-NEXT-STEP (AZ), 1-800-522-4700 (KS, NV), 1-800-327-5050 (MA), 1-800-BETS-OFF (IA), 1-800-270-7117 for confidential help (MI). Visit BetMGM.com for T&Cs. US promotional offers not available in KS, MS, NV or NY.
Conservative, Religious Factions Oppose Wagering, Senator Says
Without a vote in the Kentucky Senate, the sports betting bill died Thursday during the final day of the 2022 legislative session at the statehouse in Frankfort.
Senate Majority Leader Damon Thayer, R-Georgetown, previously told Gambling.com that religious and conservative factions, especially in rural Kentucky, oppose sports betting.
That opposition came into play this year again, as it has in the past sessions.
According to LEX18-TV in Kentucky, the Family Foundation in that state called sports betting an "expansion of predatory gambling."
The Family Foundation said sports betting "will only further impoverish Kentucky's poor by taking money from the hands of Kentucky families and shifting it to the wealthy gambling industry."
In states like Kentucky, groups such as the Family Foundation can be viewed as politically significant in their ability to mobilize voters on Election Day.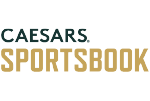 Established 2013
Must be 21+ to participate. T&Cs apply.
Deep South States Struggle To Approve Sports Wagering
Resistance from similar groups has contributed to sports betting measures being defeated again this year, not just in Kentucky, but also in Georgia and Alabama.
Of the 11 Deep South states with universities competing athletically in the powerful Southeastern Conference, only four have legal and live sports betting. Those are Tennessee, Arkansas, Mississippi and Louisiana.
The SEC states where sports betting does not take place legally are Texas, Missouri, Kentucky, South Carolina, Georgia, Alabama and Florida.
Different Outcome Expected Next Year In Kentucky
In expressing his disappointment that sports betting failed again this year in Kentucky, Thayer said he expects the outcome to be different next year.
The governor, Democrat Andy Beshear, has said he supports sports betting and would have signed the bill.
Known as House Bill 606, the measure would have legalized mobile wagering and sports betting at horse tracks. It also would have legalized online poker and fantasy sports.
The measure was approved overwhelmingly in the House last month but died without a public vote in a Senate committee or on the Senate floor.
Established 2019
Must be 21+ to participate, Terms & Conditions Apply. This promotion will only be available to all new PointsBet players in CO, IL, IN, IA, KS, MD, MI, NJ, NY, PA, VA and WV.
Sports Betting Blame Game Underway In Kentucky
Tension over the sports betting bill led to a public spat between Thayer, a Republican, and the Democratic governor.
The governor said in a video statement that if Thayer "wanted sports betting to pass, he'd get it passed."
In a tweet on Thursday, Thayer responded that Beshear was playing politics "and shows a total lack of understanding on how the Legislature works."
"Blaming me proves he's totally irrelevant, out of touch and hyperpartisan," the Senate majority leader tweeted.
Thayer also boasted from the Senate floor that the Republican-controlled upper chamber overrode almost all of the governor's vetos from the 2022 legislative session.
Republicans outnumber Democrats in the Senate, 30-8.
Sports Betting Could Be Campaign Issue
This level of tension could foreshadow the political finger-pointing that might take place leading up to the November general election.
Polling released by the Kentucky Chamber of Commerce shows that most residents from both parties support sports betting.
However, the decision to kill sports betting without a vote in the Senate kept those lawmakers from being on record with a public vote against it.
At the end of the session Thursday night, Senate President Robert Stivers, R-Manchester, told reporters the sports betting bill didn't come up for a formal vote in committee or on the Senate floor because not enough senators would have voted for it.
Be first to get our exclusive sports offers!
Join today to stay up to date on your states gambling news and offers.